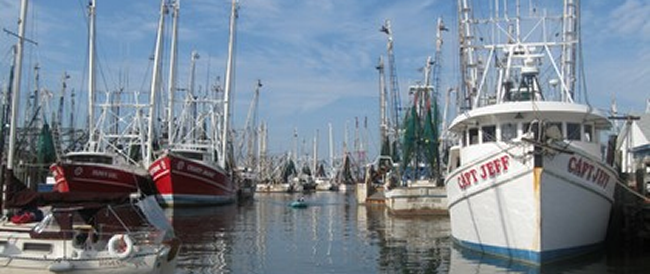 Week of May 27, 2015
Harold Eugene Adams, 88, of Grantsboro, passed away Saturday, May 23, 2015 at CarolinaEast Medical Center. He is survived by three sons, Robert Clifton Adams (Jeannie) of Winterville, Harold Edward Adams (Michele) of New Bern, Gregory Hughes Adams of Nebo; one daughter, Senie Thersa Jones (Tommy) of Grantsboro; one brother, Odric A. Adams of New Bern; eight grandchildren and nine great-grandchildren. A graveside service was held Tuesday, May 26 at Spring Garden Cemetery with the Rev. Wanda Nipper officiating. The family received friends following the service at the cemetery.
Arrangements by Bryant Funeral Home & Crematory, Alliance, NC
Evelyn Ensley Beeman, affectionately known as "Sister", 96, of Arapahoe, went to her eternal home Thursday, May 21, 2015. She was a devoted lifetime member of Bethany Christian Church where she served in many roles throughout the years. She was preceded in death by her parents, Smith & Manila Rae Ensley; her beloved husband, John Beeman Sr.; her sisters, Bessie Ensley Pittman, Annalene Ensley Heath Lilley and Martha Ensley Terranova. She is survived by her daughter, Stephanie McGaha (Bill), of Franklin; sons, John Beeman Jr. (Christine) of Arapahoe and Randy Beeman of Hope
Mills; brother, Guyan Ensley (Jill) of Oriental; sister, Clara Jean "Jeanne" Ensley of Arapahoe; three grandchildren, Jeremy McGaha (Christie), Andy McGaha, and Meredith Beeman; two great-grandchildren, Avery McGaha and Lily McGaha; and many beloved nieces and nephews.
Her service was held Sunday, May 24 at Bethany Christian
Church with the Rev. Anna Perry and Rev. Merritt Watson officiating. Interment at Greenleaf Memorial Park. The family received friends Saturday, May 23 at Bryant Funeral Home. Flowers are appreciated or memorials may be made to Bethany Christian
Church Memorial Fund, PO Box 156, Arapahoe, NC 28510 or Pamlico County Rescue, PO Box 302, Bayboro, NC 28515. The family would like to thank Adlee Badger for her love and care.
Arrangements by Bryant Funeral Home & Crematory, Alliance.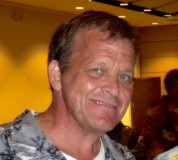 Samuel M. "Sammy" Swindell III, 56, died at Huntersville Oaks in Huntersville, NC, on May 9th, after lengthy illnesses. He was a former resident of Alliance and was a member of Maranatha Baptist Church. He was a 1977 graduate of Pamlico County High and attended UNC-Chapel Hill. He was employed as a truck driver for many years. Through his work, Sammy and his wife traveled cross-country where they got to see our great land, meet new people, and reunite with old friends.
Sammy loved his family and friends, his church, and Carolina basketball. He loved rock 'n' roll and was always dancing to the beat. The biggest part of Sammy was his heart. Even as his health deteriorated, his light-hearted disposition and caring ways remained.
Sammy is predeceased by his wife, Lavonne S. Swindell, his mother, Betty Swindell, and his beloved dog, Wonton.
Surviving are his siblings, Danny Swindell (Judy), Lulu S. Rice (Danny), Mike Swindell (Pam), Shane Swindell (Crystal), and Vallie S. Fisher (Jim); his father, Sam Swindell (Cora), his step-daughter, Amber Johnson, his aunt, Nancy C. Potter, his step-grandchildren, and many nieces and nephews.
A memorial service will be held for Sammy on Sunday, May 31st, at 2:00 pm, at Maranatha Baptist Church on Highway 55 in Alliance with the Rev. Jack Wolk officiating.
In lieu of flowers, memorial donations may be made to Maranatha Baptist Church - P.O. Box 296, Alliance, NC, 28509.
"Death leaves a heartache no one can heal; love leaves us memories no one can steal."
Friggy Diggy, Sammy! We will always love you!