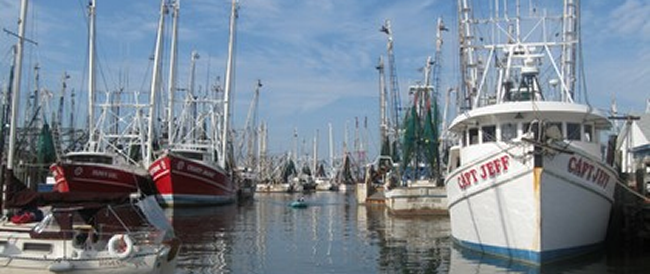 Week of April 22, 2015
James Muse Rowe Jr., 71, of Alliance died Saturday, April 18, 2015, at home. He was a member of Alliance United Methodist Church. He retired from PCS Phosphate as a general foreman after 39 years of service. He is survived by his wife of 31 years, Harriett Rowe; five sons, Jim Rowe of Tennessee, Jeff Rowe of Englehard, Matthew Mitchell of Grantsboro, Don Rowe of Georgia and Jonathan Mitchell of Grantsboro; one daughter, Carolee O'Connor of Elizabeth City; one brother, Mickey Rowe of Cedar Island; four sisters, Carolyn Rice of Alliance, Gail Isenhart of Stonewall, Shirley Brothers of Lowland and Patricia Henries of Arapahoe; 22 grandchildren and two great-grandchildren. His funeral will be held 11:00 a.m., Wednesday, April 22nd at Bryant Funeral Home Chapel with the Rev. Penny Dollar Farmer officiating. Interment will follow immediately in Alliance United Methodist Church Cemetery. The family received friends and relatives Tuesday evening at Bryant Funeral Home. In lieu of flowers the family suggested memorial contributions be made to Alliance United Methodist Church, c/o Earl Spencer, 999, Campen Rd. Bayboro, NC 28515.
Arrangements by Bryant Funeral Home & Crematory, Alliance.
__________________________________________________________________________________________
To each and every one of you who prayed for us, called, visited, brought food, sent flowers and plants and made donations in honor of our Mom, Hazel Tyndall, we want to thank you and tell you we appreciate all you did to lift us up. We were greatly blessed and encouraged through this time.
Again, thank you all so much!
Sheila, Sharon, Keith, Kevin and All the Tyndall Family