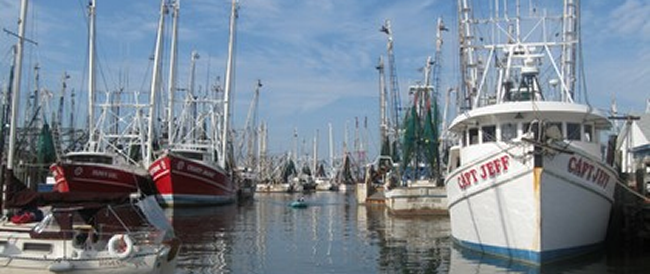 Week of September 17, 2014
George Thomas Anderton, Jr., 87, of Alliance died Saturday, September 13, 2014, at home. He was a lifetime member of the American Legion, a charter member of the VFW Post 8094 of Pamlico County and Past Commander of the American Legion Post 33, Washington, DC. He retired from the Officers Association, served 21 years in the U.S.M.C. and 19 years with the Civil Service and served the community for over 40 years.He is survived by his wife, Elga Anderton; son, George T. Anderton III of Springfield, VA; daughter, Elaine A. Taiariol of Warren, Michigan; four grandchildren; and two great-grandchildren. His funeral will be held at 11 a.m., Wednesday, September 17th at Bryant
Funeral Home Chapel with the Rev. Ray Lewis officiating. Interment with military honors will follow immediately in Grantsboro cemetery. The family will receive friends one hour prior to the service at the funeral home. In lieu of flowers the family suggested memorial contributions be made to Pamlico County Rescue, PO Box 302, Bayboro, NC 28515 or Rock of Zion Church, PO Box 381, Grantsboro, NC 28529. (Paid Obituary)
Arrangements by Bryant Funeral Home & Crematory, Alliance.
Benjamin Floyd Hardison, Jr., 73, of Arapahoe, passed away peacefully at home on September 11. He was the son of the late Floyd and Dorothy Hardison of Arapahoe. Floyd was a graduate of East Carolina, Yale and Wayne State Universities. He received a direct commission to the US Army where he served in combat in Vietnam Nam and retired as a Major after 22 years of service. His second career was at Pamlico Community College where he served in many roles including Trustee, Foundation Director, financial aid officer and educator. He was also devoted to Bethany Christian Church where he served as deacon and elder. Floyd is survived by wife Sandra of 22 years; brother, Smith Paul of Arapahoe; and former spouse, Nancy Hardison of Greenville. He is also survived by his children, Benjamin Hardison III, Elizabeth Wood, Catherine Davies, Paul Hardison, Eddie Swain, Michael Swain and 14 grandchildren.
Visitation was held at Bryant Funeral Home Monday, September 15. A memorial service with military honors and masonic rites was held at Bethany Christian Church on Tuesday with the Rev. Merritt Watson officiating. In lieu of flowers donations may be made to the Gideons, Bethany Christian Church or the Floyd Hardison Memorial Scholarship Fund. (Paid obituary)
Arrangements by Bryant Funeral Home & Crematory, Alliance.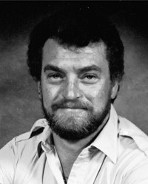 Larry McKay Edwards, 68, entered God's heavenly home on Monday, September 8, 2014 at UNC Hospital Cancer Center. Born August 3, 1946 in Sandy Creek, Henderson, Vance County and grew up in Pamlico County. He was the son of the late Isham Blanford (Blannie) and Essie Pearl Faulkner Edwards of Reelsboro. Larry's late paternal grandparents Isham Hamet (Jack) and Lula Ethel Dunn Edwards of Franklin County and the late maternal grandparents Green and Lillian Annie Belle Faulkner of Vance County. He was preceded in death by his grandson Christian Edward McAllister, his brother Jerry Wayne Edwards, his parents and his loved dog, Peanut.
Funeral services were held Saturday, September 13 at 2:00pm at Jones Cemetery, 5322 Marytate Road, Pink Hill officiating Pastor Sam Jones. Visitation on Saturday was at 10am at Kahlert Funeral & Cremation, Maysville. Larry loved God, his family; genealogy, and being outdoors hunting, fishing, or cooking on his grill. He retired from Stephan Corporation as an Electrician in Lawrenceville, GA then came home to live in Pamlico County. Larry attended Broad Creek Christian Church and was a member of James City Grantham Masonic Lodge #725.
Surviving are his beloved wife of 25 years B. Sue Jones Edwards; sisters, Brenda Edwards Armstrong Townley of Craven County & Mavis Jeanette Cahoon Holton of Pamlico County; sister-in-law, Sue Sanderlin Edwards; Children, Susan Edwards Butterfield (Rowe) of Oceanside, CA, Tiffany Michelle Edwards Davidson (Tart) of Pamlico County; Chris Scott Purfoy of Vernal, Utah; Brenda Ginn Samaniego of Mesa, AZ; Patricia Ginn Najera of Pitt County, Joey Ginn of Farmville & John Ginn of Marana AZ; Grandchildren, Faith Naomi Butterfield, Jacob Andrew Butterfield, Grace Abigail Butterfield, Taysia Andrea George, Jordane Jon Tomczak, Kendall Rayne Davidson, Keira Adrianne Mattocks, Lathaniel Lawrence Davidson, Emory Shaylynn Davidson, Tyson Leonard, Natasha Nicole Purifoy, Kelcee Ann Purifoy, Tori Beacham, Brandon Najera, Sebastina "SL" Causey, Chandler Ginn, Jaidyn Ginn, Corey Gin, Caleb Green, Mercedes Ginn; Carolee Hammond, Jessica Najera, Reynaldo Najera, Donald Proulx, Jeffrey Proulx & Corina Salcup; fourteen great grandchildren, many nieces, nephews.