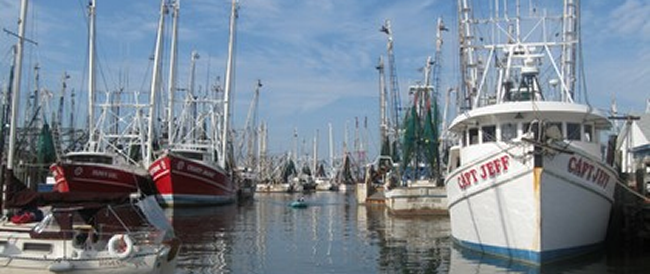 Week of July 1, 2015
Albert "Black Duck" Elton Roberts, 86, of Grantsboro died Wednesday, June 24, 2015 at Grantsbrook Nursing & Rehab Center. He was Past Master Mason of the Mt. Vernon Lodge No.359 and also served with the Oriental Volunteer Fire Dept. for over 35 years. "Black Duck" was a member of the Friends of Portsmouth Island being one of the last residents to live there. He was preceded in death by his parents, Norwood & Ruth Roberts and two sisters, Ellen Everett and Estelle Tosto. He is survived by his brother, Freddie Moore Roberts of Elizabeth City; and many nieces and nephews. His funeral service will be held 11:00 a.m., Monday, June 29th at Bryant Funeral Home Chapel with the Rev. Grady Simpson officiating. Interment will follow immediately in Oriental Cemetery with masonic rites by Mt. Vernon Lodge No. 359. The family will receive friends from 6 to 7:30 p.m., Sunday, June 28th at the funeral home. In lieu of flowers the family suggested memorial contributions be made to The Masonic Home for Children at Oxford, 600 College St., Oxford, NC 27565.
Arrangements by Bryant Funeral Home & Crematory, Alliance.
Lewis James "Jamie" Rowe, 42, of Greenville, died Thursday, June 25, 2015. A memorial service was held Monday in the Wilkerson Funeral Chapel. Jamie, a native of Pamlico County, had been a resident of Greenville for 20 years. He served with the 82nd Airborne in the United States Army and also served in the Army Reserves. He was employed as a Captain with Bertie Correction Institution in Bertie County. Jamie was a volunteer coach with Greenville Little League, coaching the Mets and Greenville Pitt County Titans. He was preceded in death by his mother, Faye Rowe. He is survived by his wife, Ashley Story Rowe; sons, Jacob, Josh and Jack Rowe, all of the home; father, Lewis Ray Rowe, of New Bern; sister, Tina Wiggins; and a nephew, Sean Wiggins, both of Pamlico. The family received friends Sunday at Wilkerson Funeral Home.
Online condolences at www.wilkersonfuneralhome.com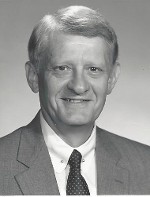 Paul Arthur Wehrly, 81, of New Bern, passed away on June 27, 2015. Married to Sherrill E. Rivers, Paul was born in Elkhart, Indiana on December 21, 1933. He was the son of James O. and Gladys (Egli) Wehrly. Paul served in the U.S. Army from 1954 to 1956, first in the Signal Corps at Ft. Monmouth, New Jersey and then in Augsburg, Germany. He graduated in 1959 from Tri State University at Angola, Indiana with a degree in Electrical Engineering. After receiving his degree, he joined Delco Electronics, a division of General Motors Corporation, in Kokomo, IN. He retired in 1992 as Staff Engineer, heading up the Air Controls division. He was a longtime member of the Society of Electrical Engineers.
After moving to Oriental, North Carolina in 1994, he became quite involved in the community, as a member of Oriental Rotary and serving on the Board of Directors of the Pamlico Musical Society, an organization dear to his heart. After relocating to New Bern in 2005, he volunteered at RCS
(Religious Community Services) and the History Center. He and his wife became members of Centenary United Methodist Church where he served as an usher, greeter and on the Pastor Parish Relations committee. Paul enjoyed fishing, sailing, woodworking and music.
Survived by his wife of 54 years, Sherrill Rivers Wehrly, his daughter Leah A. Wehrly of New Bern, his son Paul A. Wehrly, Jr. and wife Molly Cook Wehrly and grandchildren Jacob, Hayden, Ethan and Meredith Wehrly all of Powell, Ohio; niece Susan Spicer and husband Jim of El Cajon, California. He was predeceased by his sister, Betty L. Hollar of El Cajon. Ca.
A memorial service will be held on Wednesday July 1 at 11:00 am at Centenary United Methodist Church. Inurnment will be at the Oriental Methodist Church columbarium at a later date. In lieu of flowers the family requests expressions of sympathy be made to Centenary United Methodist Church Stained Glass Window Restoration fund or to Crystal Coast Hospice House of Newport, NC. (Paid obituary)
Arrangements are by Bryant Funeral Home and Crematory, NC.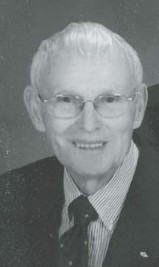 John Franklin O'Shaughnessy, 93, of Oriental, North Carolina passed away on Wednesday, June 3, 2015. He was born on May 29, 1922 in Mount Gilead, Ohio. He resided in Oriental for 31 years with his wife Alice (Morton).
John graduated from Mt. Gilead High School in 1940. He received his undergraduate degree in Business from Ohio University. He then later received a MBA from the University of Pittsburgh. For most of his life, John was employed as a regional sales manager by Westvaco in Cleveland, OH.
He was a member of the United States Army Air Corp where he served as a distinguished soldier in World War 2.
John was an active member of St. Andrew Lutheran Church of New Bern. He was also affiliated with the Shriners and Mourners of Pamlico County. John was very passionate about continuing the legacy of the Oriental Old Theater Corp.
John had many hobbies including: fishing, sailing, and golfing. His greatest joys in life were spending time with his grandchildren and great- grandchildren. John devoted much of his free time to serving others and making the world a better place to live in.
He is survived by his wife of 70 years, Alice (nee Morton); sons, Dr. Charles O'Shaughnessy (Debra) of Avon Lake, OH; and Dr. Gary O'Shaughnessy of Knoxville, TN; grandchildren, Brian, Brendan, Matthew, Julie, Michael, Christopher, Jennifer , Catherine and twelve great-grandchildren.
John was preceded in death by his parents, Charles and Ida (nee Lee), and his three sisters, Betty, Virginia, and Mary Jane.
John's memorial services will be held Sunday, July 12, at 1 PM at St. Andrew Lutheran Church of New Bern in Pamlico County. All friends and family are invited to commemorate and celebrate John's life.
In lieu of flowers, the family requests memorial contributions to Iraq and Afghanistan Veterans of America (IAVA) to help disabled vets in John's honor. (Paid obituary)