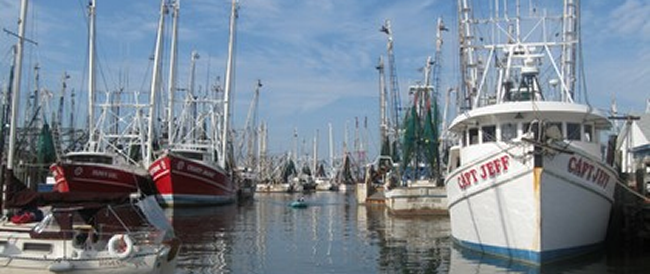 News from the 5/17/2017 issue
Get Your Favorite Furry Friend In The Paper!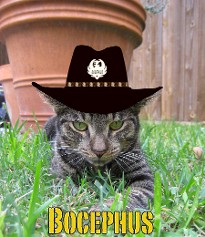 For just a $5 fee, you can parade your pet around like the special part of the family they are, with our Pet Parade feature! Plus a portion of the fee will be donated to PAWS for all the wonderful work they do. Submit your photos to frontdesk@thepamliconews.com
Looking Back....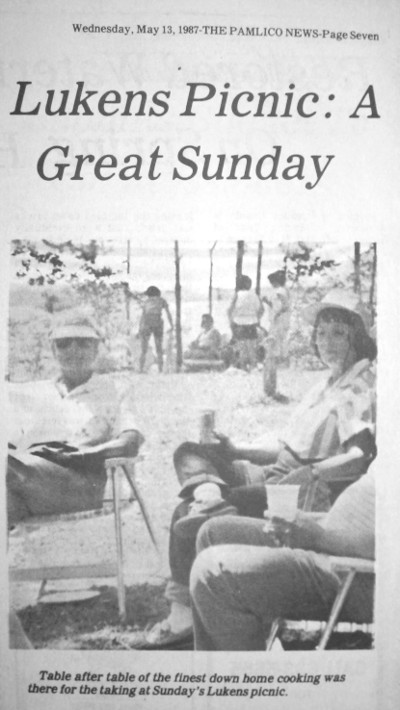 The annual Health & Wellness Issue of The Pamlico News is coming out on May 24. Contact us for fantastic advertising opportunities. (252)249-1555

---

Students Receive April Rotary Student Of The Month Award

Pictured (left to right): George Steenson, Rotary Representative, Kirstyn Welch, and Mikayla Sanders.

During the May meeting of the Pamlico County Board of Education, Pamlico County Middle School (PCMS) student, Kirstyn Welch, and Pamlico County High School (PCHS) stu-dent, Mikayla Sanders, were recognized as the Oriental Rotary Students of the Month for their school. Each month, this recognition is bestowed upon students who exhibit scholastic achievement, leadership, honesty, community service, teamwork, and empathy, among other notable characteristics.

When asked to consider a choice for the Rotary Student of the Month, many of the wonderful students at PCMS come to mind. This month, however, one in particular stands out, Kirstyn Welch. This young lady comes to school every day with a positive attitude and a smile that instantly brightens any room she enters. She is kind, helpful to her classmates and teachers, and is always willing to participate in the many activities that take place in the seventh grade. She is fearless in all endeavors and this is exemplified through the tremendous progress she has made this year both socially and academically. It is for these reasons, and many more, that Kirstyn was chosen for this month's Rotary student.

PCHS principal, Chris Meadows said this about Mikayla Sanders, "Mikayla is an extraordinary young lady who is full of life and extremely talented. I cannot recall a time when I did not see her smiling. She has an infectious personality that exudes positivity that staff of PCHS and her peers appreciate immensely. She has a passion for music and has a beauti-ful singing voice that is sure to turn heads and garner admiration when she performs. Along with her musical talent, Ms. Sanders is also an academically gifted young lady who has taken and excelled in numerous AP, Honors, and college courses while earning an impressive GPA of 3.9. To make these accomplishments even more awe inspiring is the fact that she has a part-time job at Annabelle's of New Bern; volun-teered at a recent diaper drive; and is very active in numerous PCHS clubs and organizations such as Beta Club, Art Club, Prom Committee, and Spanish Club. To say that Mikayla is an amazing student and a phenomenal person would be grossly understated. I am confident that she will continue to be successful after graduation this year and I look forward to seeing all of her future achievements."

Students are selected for the award based on the Rotary Four-Way Test, which has been used around the world since 1943. It states, "Of the things we think, say or do: 1) Is it the TRUTH?, 2) Is it FAIR to all concerned?, 3) Will it build GOODWILL and BETTER FRIENDSHIPS?, and 4) Will it be BENEFICIAL to all concerned?" To further commemorate this honor, the Rotary Club will place a plaque displaying the name of each recipient of this prestigious award at each school.

---

Pamlico County Memorial Day Observance

Pamlico County will be observing Memorial Day at the county Courthouse in Bayboro on Monday May 29, 2017 at 10:00 AM. The Pamlico County Veterans Council and the Disabled American Veterans will honor those who have given all in defense of our country and our local veterans who have passed away this year. Guest Speaker will be Senator Norman W. Sanderson.

Your attendance represents your reverence and devotion to never forget the ultimate sacrifice of those who answered our nation's call of duty.

---

Hundreds Pack Delamar Center For PCC Commencement

By Sandy Wall, PCC

Photography By Aaron Royal

Members of the largest graduating class in recent Pamlico Community College history accepted their degrees, diplomas, certificates and Continuing Education credentials at a joyous ceremony held May 12 at the Ned Everett Delamar Center on campus.

In all, 119 men and women quali-fied to graduate from PCC over the last year. Those students earned a combined 177 academic credentials, including 64 associate's degrees, 16 diplomas, 92 certificates and five Continuing Education credentials.Students who completed the college's Certified Nurse Aide I program and the High School Equivalency Diploma program also took part in the event.

PCC President Dr. Jim Ross presided over his first commencement as president, and state Sen. Norman Sanderson of Pamlico County gave the commencement address.The Delamar Center was full, with parents, family members and friends turning out to see the event.

This year's class included some notable graduates, including two mother-daughter duos – Angela Hamilton and her daughter, Caitlyn Heine, and Jennifer Swindell and her daughter, Hannah Manning. Following the ceremony, a reception was held in the Johnson Building.

---

PCHS HOSA Chapter Recognized

Pictured (left to right): Emily Foreman, Mrs. Hardi-son, Grace Preston, Laura Lugo and Maria Fritzler. Not pictured: Lexie Bayliss, Autumn Gaskill, Haley Salmons, Seena Bahhur, Jenna Bustamante, Camryn Potter, Chloe Price, and Kandice Stembridge.

The Pamlico County High School (PCHS) Chapter of Health Occupations Students of America (HOSA) was recognized during the May meeting of the Pamlico County Board of Education for their awards received during both the District and the State Leadership Conferences.

During the HOSA District 2 Regional Competition held on November 19, 2016, at the University of Mount Olive, Lexie Bayliss and Autumn Gaskill took 2nd place in Health Career Display. During the State Leadership Conference Competitions, the following PCHS HOSA students placed in Competitive Events at the state level: Haley Salmons placed 3rd in the Interviewing Skills competition allowing her to advance to the International Leadership Conference (ILC) in Orlando, Florida in June. Haley applied for a health care related position for which she is trained or is being trained. She then prepared a cover letter and resume and took it with her to the conference. At the conference, she completed a job application and participated in a job interview. During the Personal Care Skill competition, competitors applied and dem-onstrated knowledge and skills in nursing assisting and home health related skills. Maria Fritzler took 1st place and Emily Foreman took 2nd place quali-fying them to compete in Florida.

Chris Meadows

Grace Preston placed 2nd in the Physical Therapy Skill competition where she applied and demonstrated knowledge and skills in physical therapy. She is also eligible to compete in Florida.Competitors who received the Barbara James Service Award performed worthy volunteer community service hours related to health. The Barbara James Service Award is in memory of Barbara James, 1982-83 HOSA Inc. Board Chairman. Her leadership skills and contributions to HOSA exemplify the caring and compassion of HOSA members. This award seeks to rec-ognize individual HOSA members who have a commitment to community service in health. Students must complete a minimum of 100 hours and the more hours, they will receive bronze, silver, and gold pins and letters from the President of the United States. The following students received this award and will advance to the ILC in June: Seena Bahhur, Lexie Bayliss, Jenna Bustamante, Emily Foreman, Maria Fritzler, Autumn Gaskill, Laura Lugo, Camryn Potter, Grace Preston, Chloe Price, Haley Salmons, and Kandice Stembridge.

The PCHS Chapter of HOSA represented the Pamlico County Schools district well by being recognized for the following: Gold Star Chapter Award, Prevent Blindness of North Carolina, American Red Cross Mid-Atlantic, National Service Project: National Alliance on Mental Illness (most money and hours donated), and the State Service Project: Rise Against Hunger.Once again, HOSA Advisor Lynn Hardison received a Gold Star Advisor Award for encouraging students' active participation in HOSA. She submitted a portfolio which docu-mented the activities and accomplishments of the Chapter.PCHS Principal Chris Meadows received the HOSA VIP Award for 2016-2017. This award is given to a person in an educational administration position who has demon-strated outstanding support of NC HOSA. Mr. Meadows was nominated and selected for his contributions toward the chapter's success during his tenure. Mr. Meadows exemplifies HOSA's character traits by being a responsible citizen, a passionate leader and professional, and promoting HOSA through his works.