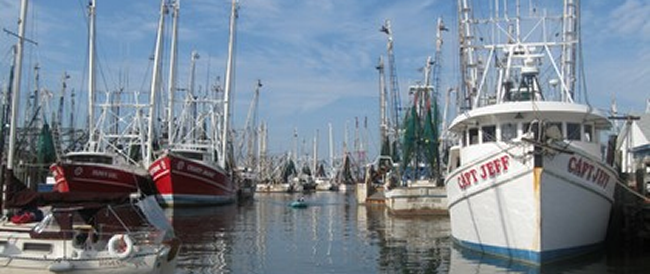 News from the 2/15/2017 issue
LOOKING BACK...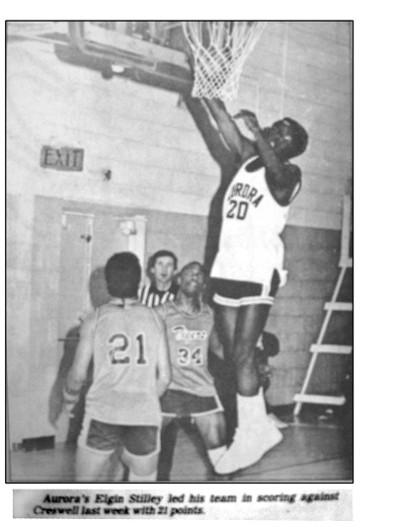 New Playground Helps Strengthen Bonds, Promotes Community Unity

An inclusive playground is now open in Pamlico County. The new, all-inclusive play-ground at Alliance Recreation Park in Bayboro opened on Thursday with a ribbon cutting cer-emony. Equipment includes a Liberty Swing (for children and adults who use wheel chairs), rubberized surfaces, double wide ramps, Merry Go All, Sway Fun, sensory slides, zip line, and music equipment--accommodations that provide an opportunity for individuals of all ages and abilities to play together outside.Trillium's Central Regional Director, Dave Peterson, was at the dedication and thanked all those involved in making this park a reality. "It is not just about the kids, it is about the entire community. With playgrounds like this kids of all abilities play together and will build long lasting relationships," said Peterson.Pamlico County Parks and Recreation Director, Gary Cooper, who partnered with Trillium and Curt McDuffie of Carolina Parks and Play, on the project, ensured everyone that he and his staff will be working hard to make sure the facilities stay in good shape for every-one to use. McDuffie appreciated the opportunity to be involved in this project. "This park allows people of all abilities to come together early on and will transform their lives forever," he said. Pamlico County Manager, Tim Buck, said this was a great opportunity and enhancement for those with developmental needs and their families.The funding for the playground is a result of Trillium's ability to effectively and efficiently manage Medicaid services on a local level, ultimately providing an opportunity to reinvest savings into the communities in which it operates. "Trillium is so excited to officially open the playground in Bayboro and contin-ue making a positive impact on the community," says Leza Wainwright, CEO of Trillium. "With these new updates, children with disabilities can better enjoy play time with their peers, and family members with disabilities can participate in out-side play together. We strive to strengthen the bonds within the community, and this park helps eliminate the stigma of disabilities."As part of the "Play Together Construction Grant for Accessible Playgrounds," Trillium supplied $275,000 to Pamlico County Parks and Recreation for the playground at Alliance Recreation Park. Towns and counties across eastern North Carolina applied for these grants for playground updates or to build brand new playgrounds. Grants were awarded in 2015 and playgrounds have opened throughout 2016 and 2017. Each loca-tion received a grant amount appropriate for the scope of work and land space allocated for develop-ing or updating a playground.Grants were awarded in the following 30 loca-tions: Beaufort, Bertie, Brunswick, Camden, Carteret (Emerald Isle and Morehead City), Chowan, Craven (New Bern, Havelock and Dover), Currituck (Barco and Point Harbor), Dare, Gates, Hertford, Martin, New Hanover (Wilmington and Wrightsville Beach), Northampton, Onslow (Jacksonville and Swansboro), Pamlico, Pasquotank, Pender (Hampstead and Burgaw), Perquimans, Pitt (Greenville and Ayden), Tyrell and Washington.Most recently Trillium Health Resources was awarded the Public Project of the Year Award from the city of Greenville for contributions to the Trillium Park at Town Common.Trillium Health Resources is a leading specialty care manager (LME/MCO) for individuals with substance use, mental illness and intellectual/ developmental disabilities in 24 counties in eastern North Carolina. Trillium's mission is to trans-form the lives of people in need by providing them with ready access to quality care. We take a person-centered approach to health and wellbeing, coordinating care across multiple systems to achieve improved health outcomes, quality of care and efficient use of resources. Trillium is investing in innovation to meet the unique needs of the individuals and communities we serve, and remains focused on delivering the right services, in the right amount, at the right time. For more information, visit www.TrilliumHealthResources.org.

---

Officers Now Equipped With Body Cameras

The Pamlico County Sheriff's Office joins Beaufort and Jones County Police Departments as the latest law enforcement agency in the East to equip their officers with body cameras. The department was able to purchase 14 body cam-eras back in November after county commissioners approved the $18,000 budget for the gear. An initial test run was conducted back in January with just two depu-ties wearing the cameras and last week the new system went live with all deputies and school resource officers using body cameras.The video recording system is used to record the interactions between law enforcement and the public and to gather evidence at crime scenes. The cameras are seen as a way to increase both officer and citizen accountability. Davis says there are three sides to every story - your side, the other side and what the video shows. "The use of body cameras will expose a deputy if he or she is doing the wrong thing," added Davis.Sheriff Chris Davis says that the cameras will be used for all enforcement and investigative purposes. "The cam-eras will be turned on when there is any citizen contact, when interviewing a suspect, when a situation becomes adversarial or when enforcement may be needed," says Davis.In just the few short weeks the system has been in place, the department has recorded over 150 videos. A sampling of the videos are reviewed daily and specific videos are reviewed if a complaint over the conduct of an officer has been lodged. Davis said the department has also applied for a grant to purchase dashboard cameras which can cost as much as $10,000 per dashcam.

---

PCC Continues to Meet Workforce Development Demands: One Quality Program at a Time…Pamlico Community College Makes Local Impact With Medical OfficeAdministration Program

By Brandi M. McCullough Pamlico Community College President Dr. Jim Ross has provided a whirlwind of energetic lead-ership to establish a shared vision at PCC to make our community even bet-ter. One important aspect of this vision is local economic development. He states that researchers with the North Carolina Rural Center have put an extensive amount of study into examining the con-ditions under which successful economic development takes place. Time and time again, workforce development emerges as a key building block of economic development. Building a strong workforce is really what the community college sector is all about. Training, equipping, and providing students with high-impact learning experiences that will in turn lead to strong employment opportunities is the primary focus at Pamlico Community College. In the words of PCC President, Dr. Jim Ross, "It's our personal mission to see to it that our college does even more to make local lives better. Our outstanding faculty and staff sincerely have this mentality. For the majority of us, it's the reason why we got into education in the first place. We really are all about our students and community. The most fulfilling part about fulfilling our mission is getting to hear inspiring stories about how students' lives are changed from their experience here. Whether a student formed a strong bond with his or her advisor or a student support person, the outcome is often the same – we help take a stu-dent from where they are when they walk in the door as far as they can possibly go." Working to take students as far as they can possibly go, he says, is some-thing that Kathy O'Steen, PCC Faculty Member of the Year, has a proven track record of doing. O'Steen is the Subject Matter Expert of the Medical Office Administration program. Going on her seventh year in this role at the College, she speaks highly of her students, but more importantly, the challenges they've surmounted to get here. "They're just trying to better themselves – I have a lot of single mothers come through my program; they know they need to provide for their family, and they see this field as an opportunity to be in a better position to do that." She adds, "Medical Office Administration is really for individuals who want to work directly with people, helping others. A lot of my students simply wanted to get involved in the healthcare industry somehow – this program is per-fect for many of them. A lot of the time, students will first walk in and not have a clue of what they want to do. They're nervous and scared. And then once I can get them to make it from semester to semester through graduation, they're confident and ready to go to work. That's what I like to see." Several of O'Steen's most recent graduates have secured employment here locally, in practices such as CarolinaEast Internal Medicine, as well as right here in the County at Pamlico Medical Center. Medical Office Administration gradu-ates are qualified to work in a variety of settings, including physician's offices, medical clinics, long-term care facilities, hospitals, and other types of health care settings. Oftentimes, these individuals are the first point-of-contact for patients in any medical setting. The job outlook for this field is promising, with employ-ment in this sector being expected to increase almost 40% over the next ten years – to put this figure in context, this growth rate is far higher than the average rate for all occupations. Courses in PCC's Medical Office Administration program include Medical Legal Issues, Medical Office Simulation, Medical Terminology, Professional Interactions in Healthcare, Electronic Medical Records, Medical Transcription, and Spanish in the Workplace. Rebecca Pesko, PCC Chair of Allied Health & General Studies, believes strongly in the value of a degree in Medical Office Administration. "This program in particular is really great for this area – our service area is seeing such a boom among the aging population. What that means, is that there's an ever increasing demand for quality healthcare, not just in Pamlico County, but really all over this part of Eastern North Carolina. Essentially, getting a degree in a field like this, or any allied health field, for that matter really is good for job security. If you're interested in going to work in the healthcare industry, just give us a call. We'll help get you there."To learn more about Medical Office Administration, or any of PCC's other pro-grams, call today. Financial aid and scholarship opportunities may be available for you. Call the Admissions Department at 252-249-1851 extension 3001 or refer to studentservices@pamlicocc.edu. The time is now.