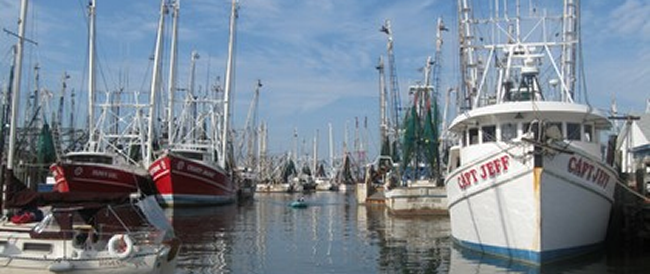 Week of April 22, 2015
Suspect Arrested in Double Murder, 911 Tape Released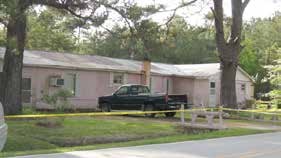 By Deborah Dickinson
Pamlico News Staff
A double homicide resulted in an arrest of Joe Thomas Jones III following the discovery of the bodies of his parents, Joe Thomas Jones and Geraldine Thompson Jones.
At approximately 3:47 p.m. Saturday the Pamlico County Sheriff's Office received a call regarding the discovery of two deceased individuals located in the residence located at 1396 Janiero Road near Oriental in Pamlico County. Upon arrival, Deputies requested assistance from the North Carolina State Bureau of Investigation. Pamlico County Deputies and Agents with the NCSBI began collecting evidence and conducting interviews. Responding officers found two bodies inside the home with apparent gun shot wounds. The deceased were identified as Joe Thomas Jones, born August 8, 1932 and Geraldine Thompson Jones, born December 12, 1938.
On Sunday, April 19th at approximately 11:30 p.m. Joe Thomas Jones III, of the same address as the deceased, was taken into custody and charged with two open counts of murder in connection to the deaths of his parents,, as a result of the investigation.
According to authorities there was an earlier disturbance at the same address earlier on Saturday. At approximately 7:30 a.m. a neighbor called 911 to report a domestic disturbance. Deputies responded to the reported domestic dispute and found the suspect, Joe Thomas Jones, III and a female arguing outside the home. Authorities confirmed that the female was not Jones' Mother, Geraldine Thompson Jones, and say the dispute was diffused and no arrests were made.
Jones is being held in the Pamlico County Detention Center under a No Bond. The first court appearance for Jones will be today in Pamlico County District Court.
__________________________________________________________________________________________________
Pamlico Student Simmons Selected to Attend
2015 NC Youth Legislative Assembly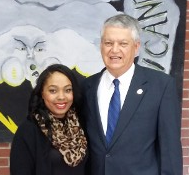 Michaela Simmons, Junior at Pamlico County High School, was recently selected and sponsored by the office of Senator Norman Sanderson to represent our area at the 45th Annual Youth Legislative Assembly (YLA) in Raleigh, North Carolina. Simmons joined over 200 high school students from around the state to draft bills, engage in debate and vote on mock legislation.
Mirroring the real NC General Assembly, students assembled from across North Carolina to elect a leadership team, choose bill topics and then create mock legislation to be debated and voted up or down. Topics ranged from the controversial to the benign, including children and families, the environment, technology, civil rights, human sexuality and education.
"It was really great to work with other young people in what was very similar to the real legislative process," Simmons said of the YLA weekend. "The arguments, debates, and even agreements taught me how to respect everyone's opinions and beliefs while standing up for my own beliefs. It was an experience I truly loved and gained much value from."
The YLA is hosted by the North Carolina General Assembly and is directed by the Youth Advocacy and Involvement Office of the NC Department of Administration. The program builds, encourages, and strengthens character traits that equip students to take leadership roles in civic activities in their communities.
According to Senator Sanderson, "The YLA is an excellent opportunity to learn first hand how the legislative process works in an actual legislative environment. It is important for our young citizens to be involved in and have knowledge of the legislative process. Students such as Michaela are not only tomorrow's leaders…they are the leaders of TODAY. We are honored to have Michaela represent our area at YLA and thankful that the program has been shaping young leaders for many years."
Michaela is the daughter of Monica Gibbs who also has a passion for the political process and lives in the Bayboro community of Pamlico County. Upon graduation, Michaela plans to attend Meredith College and pursue a degree in graphic design.
_____________________________________________________________________________________________________
Keeping Your Money in Pamlico County
By Maureen Donald
The Pamlico News
A Senate sales tax revenue redistribution plan made public this week could provide a welcome boost to Pamlico County coffers but could cost other counties millions.
Monday Pamlico County Commissioners approved a resolution in support of Senate Bill 369 that would change how the state parcels out a portion of taxes collected when people buy clothing, building materials and other goods. Instead of basing each county's share largely on where sales occur – the current system – the bill would change to a population-based distribution. Shopping destinations for Pamlico County residents such as Craven County and farther destinations such as Durham and Wake counties would get less revenue, while rural counties would see big gains.
"This is not just about Pamlico County, this is about leveling the playing field for all our state's rural counties," said Paul Delamar III. "The dollars our residents spend in nearby counties out of necessity should benefit themselves and their neighbors, not other communities."
The resolution in support of reallocating the distribution of sales tax from point-of-sale to a per-capita basis states "if citizens of a rural county travel to shopping areas in a nearby larger county, then the larger county reaps the benefits of the sales dollars spent by rural citizens. This point-of-sale collection results in greater distribution of sales tax revenues to the more populated and urban counties that are more likely to have a greater number of retail shop, and results in fewer proceeds to rural counties whose citizens must travel outside of the county to purchase available goods and services . . ."
An example would be that of a Pamlico County resident in the market for a vehicle. With no dealerships in the county, traveling to another county is necessary and the result is those tax dollars stay in the county where the purchase was made.
Of the 100 counties, 83 would benefit from passage of the bill, but the opposition from those wealthy counties - those that would lose tax revenue - is staunch and includes the North Carolina Association of County Commissioners, headquartered in Raleigh.
The bill's sponsor, Senate Majority Leader Harry Brown of Jacksonville, has said the proposal would benefit the state's rural counties that lack the shopping opportunities of more urban locales. In the case of Pamlico County, Brown projected an additional $1.4 million over a three-year period should the bill become law.
The plan has been criticized by several larger counties, including Durham, Wake and Dare counties saying it would force them to raise taxes or cut services.
Among Triangle counties, Durham would be hit hardest, with revenues dropping 9.2 percent from fiscal year 2013-2014 to fiscal year 2018-2019, when the change is fully implemented. That means Durham would receive $4.22 million less than it took in last year – while the county is expected to see continued growth in residents and sales.
However, the proposal would leave county commissioners with a choice: cut government spending or raise either the property tax or sales tax. Under the legislation, county commissioners could enact a quarter-cent sales tax increase without a ballot referendum – as long as voters haven't defeated a tax hike proposal there in the past five years. Brown says it's an option to make up for lost revenue.
Brown has said he expected the bill would see bipartisan support and bipartisan opposition. So far though, only one Democrat has signed on as a co-sponsor: Sen. Ben Clark of Hoke County, where sales tax revenues would more than double. The other 11 co-sponsors are Republicans whose districts would gain revenue under the plan.
The bill will go to the Senate Finance Committee in the coming weeks.