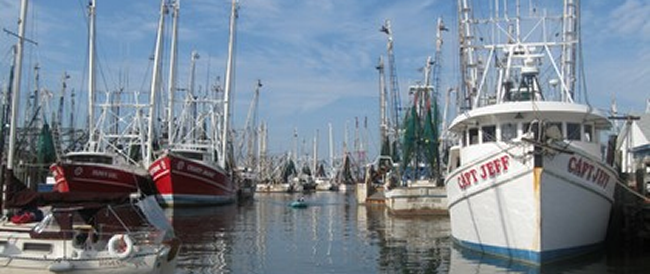 News February 10, 2016 issue
Oriental Board Bans Graffiti,

Denies Stay for Tree

Staff Reports

Oriental Commissioners fielded a full slate of issues at their last meeting: the fate of the oak willow at Lou Mac Park; the status of a graffiti ordinance; the rezoning request of a local homeowner and plans for this year's boat show just to name a few.

Perhaps the most volatile issue was addressed by local property owner, Allen Propst, who called on the Town Board to hold off on cutting down the willow oak in LouMac Park. The tree has been deemed a liability because of its lack of structural integrity due to rot. Allen felt strongly about the tree he fondly named "Wilma the Willow" and asked the board to at least give her a "90 day stay of execution" to see if it would bloom this spring. "Rather than sticking another knife in the back of Oriental" referring to the recent closings of both Walmart and Town and Country, "can't we get a second opinion?" asked Propst.

Despite his pleas, the town stood by its decision to have the tree removed on the recommendation and the expertise of Oriental's Tree Board Chairman, retired urban forestry professor Bob Miller. Commissioner Charlie Overcash explained that the NC Extension Service also forwarded Miller's findings regarding the condition of the tree to NC State which agreed with his assessment. Town Manager Diane Miller said that once the Town determined the tree to be a threat, it posed a greater liability to Town. The willow oak is one of nine trees planted in the 1920's when Lou Mac Park was new to provide shade. Bob Miller said the willow oak is the fastest-growing of the native oaks, but also the most susceptible to decay. Once the tree is removed, the Tree Board plans to have a live oak moved from the Recreational Field at White Farm Road to take the place of the willow oak. The replacement tree has a trunk with a diameter of 8 inches and the cost of replanting is being paid for with a $1,000 donation from an anonymous donor. The new live oak will become part of an expanding collection of Lou Mac trees. Town Manager Diane Miller notes that the new live oak will join several planted by the Tree Board in recent years and will help restore the canopy after the willow oak comes down. "Obviously, we cannot immediately replace such an immense canopy," she adds, "but neither are we looking at a completely barren park." The tree removal is scheduled for Wednesday, Feb. 10.

Despite some opposition from the Board, a graffiti ordinance is now part of the GMO. In reaction to the now covered up graffiti that was left on The Town n' County building upon its closing an ordinance was proposed. Commissioner David White voiced concern about the Board's responsibility to define what graffiti is and felt that there were enough provisions on the books currently that address an issue that has not been a problem in the past. "Making laws for things we don't need is not a good idea," said Commissioner Barb Venturi who shared his sentiments. Regardless, the ordinance which prohibits graffiti and makes it unlawful for any person owning property, acting as manager or agent for the owner of property, or in possession or control of property to fail to remove or effectively obscure any graffiti upon such property, has been adopted.

Also during the public comment period County Commissioner, Kenny Heath, presented a resolution supporting locally owned and operated businesses to the board. A meeting with members of the Oriental Food Initiative the previous morning was Heath's inspiration for the resolution which has been adopted by the Pamlico County Board. It asks county departments to set an example by actively considering local businesses in the transaction of county business and encourages citizens to do the same. Heath will be presenting the resolution to town boards across the county. "As a county government, we always try to use local business, but it is important for the citizens of our county to see the statistics. We are in this together and it is crucial to our economy" said Heath. The resolution states that for every $100 spent by consumers for local produce and at local businesses, up to $68 will recycle throughout the local economy and therefore continue to help our communities and county over time.

Organizers of this year's boat show are hoping that it will be even bigger and better than last year's event which attracted 96 exhibitors, making it the largest in water boat show in the state. Organizers, Sam Myers and Paul Olsen, are proposing the same footprint as last year with street closures beginning on Thursday, April 7 and reopening on Sunday., April 10. They thanked everyone for their continued support. "We appreciate everyone's support f the show and enjoy the best business weekend of the year," Myers said.

The rezoning request for a new homeowner in the 900 block of First Ave – from R1 to R2 was denied by the board. The owners wanted the flexibility to be able to rent out their newly acquired home on a short term basis and still be able to enjoy it themselves. R1 zoning allows it only by the 90 days or more.

The recreation park may be losing a tree but could be gaining an added attraction for our furry friends. Commissioner Overcash told members of the board that he is exploring the addition of a dog park which would include a 240' x 70' enclosure for large dogs, a separate area for smaller dogs and a watering station. The dog park is in the infancy stage as available grants are being explored.

Additionally, the Board adopted a resolution to recognize Arbor Day in Oriental as the Tree Board planted their 100th tree last year and marked its 20th consecutive year as a Tree City. Arbor Day is scheduled for Saturday, March 19th when the Mayor and Board will recognize the Tree Board's efforts, especially those of Mr. Ken King, who was named Outstanding Individual of the Year by the NC Urban Forest Council.

During his police report Chief of Police Dwaine Moore reminded residents to stay vigilant due to the number of people that may be vacationing over the winter months. He reported a few larcenies that are under investigation and suggested securing any personal property that is left outside and putting markings on it so that it can easily be identified. The next Oriental Town Board will be on Tuesday, March 1 at 7 p.m. at the Town Hall.
Welcome to Mindset - a weekly column featuring the opinions of your neighbors.

Thanksgiving is a day for spending time with family and friends and, yes, enjoying some delicious food. Thanksgiving is also a time to sit and reflect about what we are truly Thankful for. Here is what folks about the town said they are thankful for this Thanksgiving.

Emma Fleming of Aurora says she is thankful for her two little monkeys a.k.a. daughters, Andrea and Hannah Scott who are both thankful for their Mom and their family this Thanksgiving.

Sheyanna Brinson who lives in Jasper but was in Pamlico to do some shopping with her Mother and Grandmother says she is thankful for her Mommy and Daddy.

Seven year old Morgan Hobbs of New Bern plans on spending Thanksgiving celebrating with family. "I am thankful for my family and food," said Morgan.

Joseph G. Hines Jr. of Orchard Creek Road in Oriental has a lot to be thankful for this Thanksgiving. "I am thankful for the Lord and for just being here to see another Thanksgiving ," says Joseph.

Dave Dutra and his wife and author, Judy Dutra, who have traveled to Oriental from North Truro, Massachusetts on their commercial fishing boat are thankful for their family and their health. "We are still enjoying life so much and are thankful to be here in Oriental," says Judy.

Janice Cox of Arapahoe is thankful for her two wonderful boys and the opportunity to live in "paradise" in Eastern North Carolina and for good friends.

"I am thankful for our families, our dogs and good health and safety," says Jean White of Oriental.