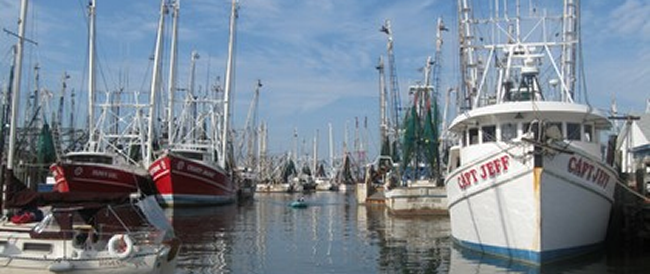 Week of March 25, 2015
Sheriff Sets Sights on Cold Cases, More Resources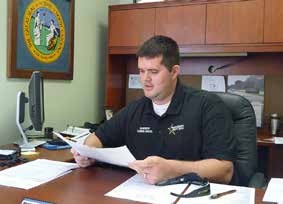 By Maureen Donald
The Pamlico News
A hundred days into his term as Pamlico County Sheriff, Chris Davis has a big agenda including tackling today's drug problems, continuing his modernization of the department and increasing the resources available.
Thus far, changes in the department have included the addition of three vehicles, beefed up staff consisting of nine deputies (seven retained, two new) and five investigators (three retained, two new), one of which assigned to combat drugs. It all costs money and according to Davis, Pamlico County Commissioners are providing the support needed.
"We understand money doesn't grow on trees," Davis said. "That said, commissioners realize what we're up against and are doing whatever is possible to provide the funds needed."
Not all the changes have needed cash, deputies were added following the retirement of clerical positions.
"I used the vacancies to add more presence on the street," Davis said. "I can answer my own phones and tend to my own email,"
Davis is hoping a portion of the funds needed for additional resources will come from grants helping to defray the cost to the county.
"I've got my eye on several grants that could help even more."
By even more, Davis refers to dispatch which he says is extremely understaffed.
"We need at least two additional dispatchers," Davis said. "Handling the number of round the clock calls with four dispatchers is a big challenge and as this county grows, it will get more and more difficult."
"I've watched our dispatchers juggling calls and frankly, I'm amazed that they can handle what they do."
But Davis' major focus remains what he believes is the growing drug problem and acquiring the resources to combat it.
"This year drug arrests are up 65 percent from last year," Davis said. "I'm pleased but that doesn't mean we can't do better."
According to Davis, he can't and won't worry about prosecutions.
"Our job is to make the arrests, make as good a case as possible and leave the rest to those qualified to take it to the next step," Davis said.
"We're not saying we'll get rid of all drugs," Davis said. "But we will make every effort to do the best job possible."
In addition to tackling the day-to-day business of law enforcement, Davis has his eye on the county's cold cases, in particular the Linda Lee Jackson and Flowers murders. Both cases deserve another look, according to Davis.
"I feel like anytime there's a homicide, it should be investigated until the end," Davis said.
_______________________________________________________________________________________
Jackson Tapped to Head Schools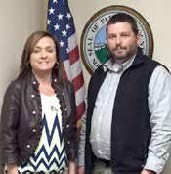 The Pamlico County Board of Education elected Lisa Jackson as the next Superintendent of the Pamlico County Schools, upon Dr. Wanda Dawson's retirement, effective July 1. The appointment is for a four-year term.
"I am thrilled to be given this opportunity to continue serving the Pamlico County school community," said Jackson following her appointment. "I look forward to bringing the same passion and energy to this job as I have since starting here in 1989."
"I feel so blessed to work with an amazing group of students and staff."
In announcing the appointment, the Board thanked Dr. Dawson for "her tireless service and her enduring commitment to the Pamlico County Schools, not only during her successful tenure as Superintendent, but over her entire career in this school system. She has left an ever-lasting imprint, and we wish her the best in her retirement."
"Congratulations to Ms. Jackson on being appointed as the next superintendent. I am very proud of the work Ms. Jackson has done in her various roles in the district and I know she will do an outstanding job in her new role as superintendent of schools," said current Superintendent Dr. Wanda Dawson. "I wish her the best of luck."
Jackson has served the Pamlico County School System throughout her entire career. She graduated from East Carolina University with a Bachelor's Degree in early childhood education in 1989. She immediately began her professional career at Pamlico Middle School, teaching math, language arts, science and social studies. She earned career status as a teacher in 1992 and was the 1999 Pamlico County Middle School Teacher of the Year. During that time, she also earned her Master of Arts degree in reading education from East Carolina University in 1996.
From 2000 to 2006, Ms. Jackson served as department chair for education programs at Pamlico Community College. She returned to the Pamlico County School System in January 2006, as Director of School-Community Relations. From there, she became an Assistant Principal at Pamlico County High School in 2009, Principal of Pamlico County Middle School in 2010, and Principal at Pamlico County High School in July 2013.
Ms. Jackson will remain Principal of Pamlico County High School for the remainder of this school year, and she will be working with Dr. Dawson to assure a smooth transition to the 2015-16 school year.
_______________________________________________________________________________________
Oriental Town Board, David Cox Dispute
Draws Public Reaction
The on-going dispute between the Town of Oriental and David Cox is finished according to Oriental Bill Sage. But the controversy seems far from over.
The three-year dispute stemmed from a land trade involving the closure of rights-of-way the South Avenue and Avenue between the town and Chris Fulcher. Cox said from the onset he opposed the Oriental Town Board's desire to sell or barter an asset they only hold in trust for the public.
"An agreement signed by myself on behalf of the Town Board and signed by Mr. Cox constitutes a fully executed agreement," said Sage. "I am relieved that this is finally over. The process has been frustrating, costly and lengthy for all. It is gratifying to stop the flow of money and put it to better use."
But not everyone is gratified with the Town Board's response to the settlement agreement.
In a Letter to the Editor in this issue (see page 9A) Jim Privette calls the Town's press release on the issue, "an anonymous editorial demonizing David Cox."
On the contrary, Privette writes "David Cox has done nothing to the town. David is a kind and thoughtful gentleman who cares deeply about Oriental. It is the commissioners who chose to spend so much of the public's funds rather than compromise on an issue that had been opposed by many citizens from the outset."
Sage agrees Cox had every right to bring suit against the town.
"Cox, as a citizen of the town, had every right to bring suit against the town," Sage said. "But in this case, he was wrong and simply couldn't accept defeat."
On the other hand, E.B. Duer (see Letter, page 9A) has harsh words for the suit has gone on for so long.
"Is there anybody out there that agrees with me that anybody . . . that files numerous frivolous lawsuits that cost a small town tens of thousands of dollars (that could have been better spent), deserves to be ridden out of town on a rail," writes Duer.
Grace Evans comes to Cox's defense in her Letter to the Editor (page 9a) in which she calls the Town's press release, an unworthy attack on one of Oriental's citizens, David Cox."
Evans points out that it is not the merits of the case causing Cox to settle, but the practical side of pursuing it.
"Mr. Cox has to consider personal and financial cost in pursuing his case is understandable but the present and future citizens of Oriental are the losers," reads Evans letter.
Sage, on the contrary, believes the losing is in dollars and cents.
"This process took much too long and cost much too much money," Sage said. "It's time to put it aside and consider the needs of all the citizens of Oriental."