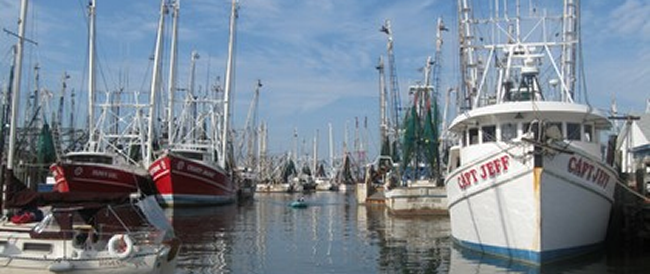 News from the 3/22/2017 issue
LOOKING BACK...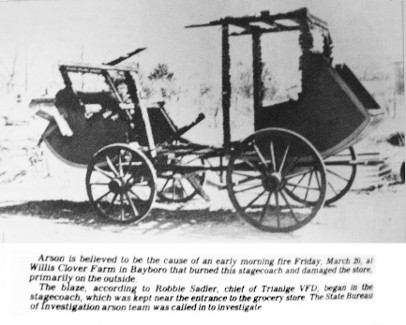 Get Your Favorite Furry Friend In The Paper!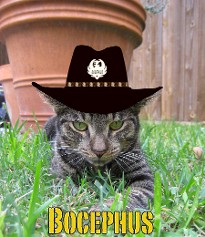 For just a $5 fee, you can parade your pet around like the special part of the family they are, with our Pet Parade feature! Plus a portion of the fee will be donated to PAWS for all the wonderful work they do. Submit your photos to frontdesk@thepamliconews.com
Car Accident On NC Highway 55 near Powercraft Marine


A picture is worth a thousand words. An unidentified driver reacts tothe wreckage after after a one-car accident on Highway 55 just outside Oriental city limits. No injuries were reported.

---

Pair Receive Rotary Student Of The Month Award

Pictured (left to right): Leetasia Midgette, Dylan Lockwood and Dan Giro, Rotary Representative.

During the March meeting of the Pamlico County Board of Education, Pamlico County Middle School (PCMS) student, Dylan Lockwood, and Pamlico County High School (PCHS) student, Leetasia Midgette, were recognized as the Oriental Rotary Students of the Month for their school. Each month, this recogni-tion is bestowed upon students who exhibit scholastic achievement, lead-ership, honesty, community service, teamwork, and empathy, among other notable characteristics.

Sixth grader Dylan Lockwood has been chosen for this award based on his strong work ethic, his motivation to learn, and his willingness to go above and beyond. Dylan has shown growth in all academic areas and has become a very confident and capable young man who has volunteered to take on extra classroom responsibilities. He is respected by teachers and peers alike.

Concerning Leetasia Midgette, PCHS Principal Chris Meadows said, "I knew immediately when meeting Leetasia that she was an extraordinary young lady. She has so much personality, character, and grace that people three times her age would be envious. Her leadership is quite evident through various clubs, organizations, and teams that she has been involved in. She is a member of the PCHS Beta Club, Pamlico County Youth and Government, PCHS NJROTC, PCHS Track, Cross Country, and Basketball teams, and part of the Citadel Military College of South Carolina Leadership Academy. She has also volunteered in various organizations and events such as, the PCHS Relay for Life, the Pamlico County Special Olympics, Camp Seafarer, and the Pamlico County Food Bank Distribution. She has also been honored with the PCHS Track and Baseball Hubert Monk Leadership Award and the prestigious National Leadership Award of Purple Heart through NJROTC. Ms. Midgette is a leader in every sense of the word and exemplifies what it means to be the Rotary Student of the Month. I am very proud of her and look forward to seeing her continued success in the future!"

Students are selected for the award based on the Rotary Four-Way Test, which has been used around the world since 1943. It states, "Of the things we think, say or do: 1) Is it the TRUTH?, 2) Is it FAIR to all concerned?, 3) Will it build GOODWILL and BETTER FRIENDSHIPS?, and 4) Will it be BENEFICIAL to all concerned?" To further commemorate this honor, the Rotary Club will place a plaque displaying the name of each recipient of this prestigious award at each school.

---

PCC Ranked Among Top 50 For Best Online Degrees

Pamlico Community College, already recognized nationally as the third best community college in America, has secured another award for its trophy case.

The Pamlico County col-lege has been ranked among the Top 50 colleges and universi-ties for Best Online Associate Degree Programs for 2017 by AccreditedSchoolsOnline.org.

Criteria for the rankings, which were released this week, include student-teacher ratios, employment services, student resources, graduation rates and the availability of financial aid.

"Pamlico Community College is on a winning streak, and it's all because of our dedicated faculty and staff," said PCC President Dr. Jim Ross. "This ranking reflects the quality instruction that's available to our online students, as well as to those who choose to take seated courses. We are very pleased to be included on this list."

Earning a spot on the AccreditedSchoolsOnline.org list is the latest award for Pamlico Community College. In recent months, the college was designated as America's Third Best Community College by WalletHub on its 2016 list of Best & Worst Community Colleges.

The college has been recognized for having the fifth-highest graduation rate in the country. Pamlico leaders also are proud that its students who go on to University of North Carolina system institutions achieved the highest grade point average among transfer students last year.

Pamlico Community College also has been awarded a Gold Medal for being a Military Friendly community college.

In its ranking of Top 50 Best Online Associate Degrees, AccreditedSchoolsOnline gave Pamlico Community College high marks for low student-to-teacher ratios and for its low cost. The col-lege also scored well in graduation rate and placement services.

Pamlico Community College is the only community college in the United States offering a two-year associate's degree pro-gram in Electroneurodiagnostic Technology, although that was not specifically mentioned in the AccreditedSchoolsOnline.org rank-ings.

"Associate degree programs are often the first stepping stone to vocational careers or an advanced degree," Doug Jones, CEO and founder or AccreditedSchoolsOnline.org, said in a company statement. "The schools on our list have shown a commitment to giving their students the highest quality of resources for success, while offering flexible, comprehensive online programs."

Only three other institutions in North Carolina made the Top 50 list.

---

Pamlico Grad To Play Division I Football

Randall signing his National Letter of Intent surrounded by his sisters

Submitted by Henry Rice, Pamlico County Schools

On Friday, March 17, Arthur Randall signed a national letter of intent to play Division I football with Mississippi Valley State. The Delta Devils are a member of the Southwestern Athletic Conference. Randall graduated from Pamlico County High School in 2014 and attended Louisburg College for one year. Randall played one season with Louisburg before transferring to Glendale Community College in Arizona. Randall is listed on Glendale Community College's roster as a 6'2", 240 pound defensive lineman.

Superintendent Jackson Congratulates Ran-dall on his AchievementFormer Hurricane Standout Signs National Letter of Intent to Play

Superintendent Lisa Jackson stated, "I am so proud of Arthur. He is a truly a great kid! He has overcome so many challenges in his life and continues to keep his eyes on his goals. Watching him climb to the top has been awesome. I cannot wait to watch him play at Mississippi Valley State!" Arthur's number one supporter, his mother Alison, passed away during his senior year at Pamlico County High School and he held his signing on her birthday. During the signing, Arthur thanked the community for coming together to help guide him after his mother's passing. Congratulations to Arthur Randall.

---

Child Rushed To Hospital After Ingesting Narcotics

On Friday, March 17, at approximately 5:00 p.m., the Pamlico County 911 Communication Center received a 911 call requesting medi-cal assistance at 242 Longleaf Drive in Reelsboro in reference to a 3-year-old child that had possibly taken adult medication.

When Deputies responded to the scene they were told by the child's mother,Virginia Elizabeth Humphrey, that her son had possibly taken non-narcotic medication that belonged to her. The child was transported to Carolina East Medical Center. Upon evaluation of the child by medical staff at the hospital, it was determined that the child had taken some type of opiate based narcotic. Deputies secured the scene, began collecting evi-dence and conducting interviews.

Based on the evidence that was collected at the scene and interviews that were conducted dur-ing the investigation, Deputies arrested and charged Virginia Elizabeth Humphrey with Felony Child Abuse. Humphrey was issued a $30,000 secured bond and placed in the Pamlico County Detention Facility. Pamlico County Department of Social Services assisted in the Investigation.

The Sheriff's Department says that the investigation is ongoing and anyone with information is asked to call the Pamlico County Sheriff's Office at (252)745-3101.