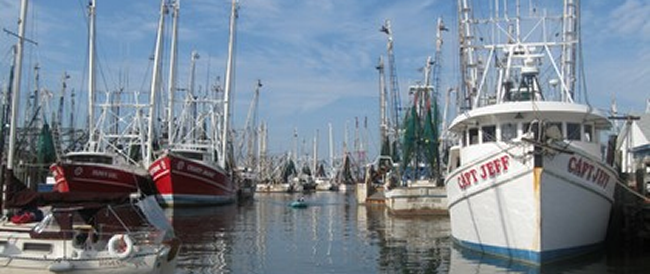 Record-Breaking Early Voter Turnout Statewide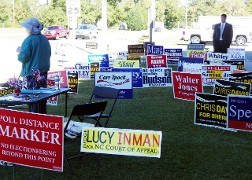 By Martha L. Hall
Pamlico News Staff
BAYBORO – A record turnout has been recorded through the first three days of One Stop voting in Pamlico County, which can be attributed either to voter enthusiasm or the side effect of a shortened early voting period in advance of the Nov. 4 general midterm election.
More than 1,000 of the nearly 9,500 registered voters had come through the county's lone One Stop location through Monday at the Pamlico County Courthouse. One Stop began last Thursday and ends at 1 p.m. Saturday.
"One Stop has become increasingly more popular as time has gone on," said Lisa Bennett the county elections director.
But the seeming popularity this year may have been influenced by a number of changes last year by the General Assembly, including cutting the time period for the early votes.
"The daily turnout has been higher than most of our One Stop days for the first couple of days (in the past)," Bennett said. "We beat those numbers by a lot, but you have to remember that One Stop is a week shorter, so it is going to be hard to tell until we are finished if we got the same turnout – higher or lower."
Bennett said it had kept the staff very busy, with at least four workers on site at all times, along with her assisting during the busiest rushes.
"In fact, Thursday, the first day we opened, I called in a couple of other workers to come in early, because we were really surprised by the response first thing that morning," she said.
There were 380 voters on that first day.
"Friday we started off a little slow, but it got busy during the middle of the day," she said of a turnout that finished with 387 voters.
"Today (Monday), it hasn't seemed as busy," Bennett said late in the afternoon before the extended 8 p.m. deadline. "I don't know if we have gotten used to it, or if has been a little slower."
The extended hours to 8 p.m. through Thursday is a first for the elections office. It returns to 9 a.m. to 5 p.m. Friday and finishes Saturday with the traditional 1 p.m. ending time.
"This will be a learning experience," she added. "We really have nothing (historical data) to base it on."
Neither the lines nor the wait time have not been overly long.
"We haven't had a line longer than 10 minutes," she said.
People have inquired about changes in election law, in particular the abolishing of straight party voting.
"We have explained that the law changed," she said.
Poll workers also explain to each 2014 voter that in 2016 they will have to show an appropriate form of photo ID.
Also, in 2018, there will be a change in voting equipment.
The high voter turnout could be linked to local races for sheriff and county commissioner, although Bennett said that the trend is statewide.
"Everybody is having a large turnout," she said. "It could be the Senate races or it could just be that we are going to be busier every day because of the shortened One Stop time."
Bennett said the large early turnout is good for Election Day.
"The more people we have vote early, the easier Election Day is for me and the election officials," she said.
___________________________________________________________________________________
Who Knew? Public Transport in County
By Martha L. Hall
Pamlico News Staff
There is a public transportation system in Pamlico County that many individuals may not know about.
It, however, is not a taxi or bus service.
It is CARTS and there are limitations and notification requirements for riders.
Pamlico County Manager Tim Buck said CARTS, housed in Craven County, travels all over the three counties – Craven, Pamlico and Jones and can be helpful to the handicapped and elderly.
"You have to make appointments by calling," said Buck. "There are some requirements for payment."
Those needing rides call 646-4917.
There are several programs. This is a state-funded public transportation program administered by the North Carolina Department of Transportation Division.
The Rural Operating Assistance Program includes the following programs: the Elderly and Disabled Transportation Assistance Program, the Employment Transportation Assistance Program and the Rural General Public Program.
ROAP funds are allocated to each county by a formula. Employment Transportation Assistance
Rural General Public Program costs $2 and you have to book at least 48 hours in advance. It is not a taxi service.
Debbie Green at the Department of Social Services is the coordinator for Pamlico County. When you call the CARTS Craven County number, you should contact Kelly Walker who is the transportation coordinator in Craven County.
The biggest population that uses CARTS are the elderly.
There are some students at Pamlico Community College that use it and that is funded through EDTAP – elderly and disabled transportation money.
They provide transportation on a regular basis for those special needs students that go to the community college in a program once called COMPED.
"That's how the community college uses those funds," said Green. "We split this grant money between the Senior Services Center and the community college. The community college uses it to get CARTS to transport that population of students. The fees in Pamlico County are set at $2 each."
There presently is no fixed route in Pamlico County. There is a route that takes handicapped students to the community college, but there is no route by the Senior Services that takes older individuals to places such as Oriental or to the Walmart in Grantsboro.
Said Green, "You can't call CARTS at the last minute. You need to allow a 72-hour window. CARTS has to try and coordinate trips. They have tried to do routes in the past but often it ends up being just one rider. And you see, this grant only pays $2 but the trip may cost $20. The difference is paid by a state grant."
Green said it depends on what pot of money they fall under. If riders want to be taken to the Walmart, it falls under the Rural General Public.
If they need a ride to work, it would fall under Employment.
If they are elderly or disabled and that was verified through the DSS and they needed to go to the doctor, it would cost nothing. Under that particular section of the grant, that is completely covered.
"There probably are people who would be covered who do not take advantage of the transit system. The problem with riding on the transit system is if one person's appointment is at 10 o'clock and the other person's appointment isn't until 11 a.m., you might get stuck waiting," said Green. "If you are elderly and don't feel well on top of that, sitting at the doctor's office for who knows how many hours might just not be a good thing. The program really needs people to call and ask them for rides so they can assess the need for CARTS."
_____________________________________________________________________________________
'64 PCHS Graduates Reflect on Changes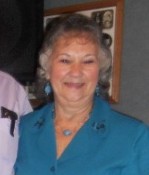 By Martha L. Hall
Pamlico News Staff
BAYBORO – Pamlico County High School plans its 50th class reunion on Nov. 15th at 6 p.m. at the Flame in New Bern.
Ask Linda Lewis Caroon about the differences in the class of 1964 at Pamlico County High School and the classes today and the answers come quickly.
She has grandchildren in school these days.
The differences range from the way they were taught, the way they played and how they viewed the world.
"We weren't afraid when we were going to school. I think there was some bullying, but it didn't seem to be as bad back then," said the current-day Oriental resident, who grew up in Lowland. "We didn't worry about things."
"In 1964, we had no computers, no teachers' assistants and they don't have recesses the way we did," she added. "We used to go out and play games like Tag or marbles. We had books for every subject and now they don't always use books any more. Now there are so many children on medications. We didn't have that. We didn't even have a school nurse."
Caroon went to Hobucken School until she was in 9th grade and then transferred to Pamlico High School.
Caroon also remembers the in-county sports.
"We had basketball. Oriental, Stonewall, Arapahoe, Alliance and Hobucken – and we played each other," she said. "Then in 9th grade at the high school, we branched out and played other counties."
There was no such thing as school shootings.
"We didn't worry about things like that," she said. "And everybody rode the school bus. There might have been a few that drove if they had a ballgame after school or something like that, but just because we turned 16 didn't mean we were going to get a car."
Sarah Lee Koos said she grew up on Dawson's Creek.
"There wasn't one fast food restaurant in Pamlico County until long after Bill and I were married and moved to Raleigh," recalled the 1964 graduate. "We did have a drive-in theatre in Pamlico County and there used to be one between Prescott Road and the next one or two curves before you get to Reelsboro on the left. There was a walk-in theatre in Bayboro and there was one in Oriental."
She said fast food meant a trip to James City and the drive-in restaurant,Wiggly Pig.
"Right across from that was the Tip Top and people would circle one place and then the other," she said of teenage fun. "There was a radio station or DJ up on top of the Tip Top. There was a grill in Bridgeton. You had to come to town if you were going to find anything like that. Downtown was New Bern. There was a Kress and a McClellan's."
Koos said when she went to college at East Carolina, it was also a different era.
Shorts for girls were not allowed.
"You would go to a dance class or gym class, you had to wear a trench coat over your Bermuda shorts," she said.
"As I look through my annuals, I see the signatures and messages," she said. "It was a big deal to have everyone sign your yearbook. What I realize is how much better kids used to be at spelling and punctuation. Nowadays, they've been texting so much, they can't spell any more. Somehow, some way they've gotten so dumbed down now, it's unbelievable. Grammar got thrown out a good while ago and they just don't get it. I see them coming out of college with an English degree and not being able to speak it."
Koos said when she came through high school, there were still five elementary schools in the county.
"When you drove around the county, you knew who lived where," she remembered. "Everybody knew everybody or they knew the family name. That is absolutely not true anymore. None of us had a lot of money, but everybody was in the same boat. We had to make our own fun a lot of times. You just did it. We were fortunate."
She said it was a more sheltered time. The first time she ever heard about marijuana from a student who had moved from another state.
"It was not something kids had to worry about or had to say no to," she said. "Probably some of the boys had a beer occasionally, but the girls didn't. The worst thing we did was smoke a cigarette."
Billy Parsons said he used to know everybody that lived on his road and most of the ones that lived from Arapahoe to Minnesott Beach.
"I couldn't tell you who lives there now," he said. "I used to live right next door to where I live now. A lot of folks used to farm or did enough farming to raise a family on it. Now there's only two or three folks that farm."
Parsons talked about the stores that used to be in Arapahoe.
"There were be two good-sized grocery stores in Arapahoe, one little hardware store, there was a kind of a little convenience store," he said.
Minnesott Beach has also changed.
"The pavilion is gone. There isn't even a public boat ramp in Minnesott now," he said.
Parsons said when he got out of high school, he went to college for a few years and then joined the Navy. He returned home and went to work at Cherry Point.
"Fifty years ago we didn't have anything to be afraid of," he said. "I think the big problem today is the parents don't have enough time to raise their kids. They are in such a tizzy to keep up with the modern world and the modern technology with the social interactions plays a big part in it."
When he was growing up, every adult in the neighborhood disciplined every kid in the neighborhood.
"That doesn't happen now," he said. "The kids in the neighborhood now sit in the house and play their video games. The parents sit in the house and watch them play their video games. They don't discipline like I was disciplined. They don't discipline in schools like they used to. Used to be, if I got a whipping at school, I got another one when I got home. Today teachers aren't allowed to do corporeal punishment."
Roland Humphrey, who said he grew up in a house that was never locked, said God had been taken out of the schools and schools were spending more money and getting less for their nickel.
"The government took everything out of the schools – discipline and all that," he said. "There were no sheriff's deputies in the school system in 1964."
Marilyn Ragan said they knew everybody then.
"That's a big difference," she said. "Used to, the teachers knew the children; now they're moving in and out of the county – we're more of a transient population."
Ragan said everybody in her class went to a community school until the 9th grade.
"In high school, we got to meet a whole new group of people and form some meaningful relationships," she said. "I think in some ways the children of today are probably exposed more and have more advantages. I have two ways of thinking about it. Sometimes they're exposed too much. We did have a sense of innocence back then. It's not as innocent a world now."