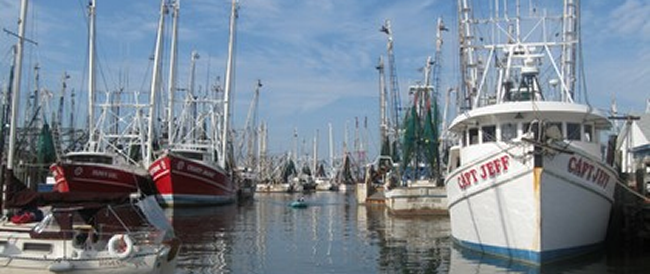 News from the 4/12/2017 issue
LOOKING BACK...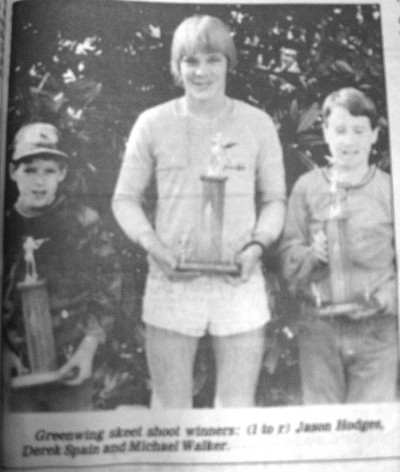 Get Your Favorite Furry Friend In The Paper!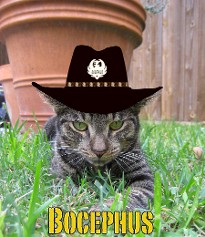 For just a $5 fee, you can parade your pet around like the special part of the family they are, with our Pet Parade feature! Plus a portion of the fee will be donated to PAWS for all the wonderful work they do. Submit your photos to frontdesk@thepamliconews.com
Community Celebrates Expansion Of Arapahoe Charter School

Students, teachers, faculty, community leaders and citizens of Pamlico County joined together to witness the ground breaking ceremony of the new $8.9 million facility under contstruction at the Arapahoe Charter School last.

Since its inception in 1997, Arapahoe Charter School enrollment has doubled with 520 students now served, over one-half coming from outside county school systems. Five years ago, a high school program was added offering the Arapahoe Charter School experience to students from kin-dergarten through high school. The new facilities will house 18 d-8 classrooms, 3 execptional children's rooms, a media center and a new cafeteria and kitchen.

Jaclyn Jones, ACS alumni, teacher and current board member spoke at the event. "Arapahoe Charter School has been and continues to be a significant part of my life beginning with Kindergarten until today as a member of the ACS Board of Directors. What this project means to someone who has gone from student to teacher to board member far exceeds the brick and mortar aspect of this project," said Jones.

"Schools throughout our country provide quality education, but It is these interactions that makes Arapahoe Charter School unique. A uniqueness that resonates throughout a student's time here and throughout their lives. I am an example of the bond forged by our school's family - a bond that has nurtured me during life's challenges and encouraged me to appreciate life's celebrations."

"The buildings I learned in and taught in did not make these memories, but it does house them. I am so excited that my experiences will live on into the future with a brand new campus. The buildings will be new but the ACS spirit will never stray, but continue to impress love and guidance upon the students and teachers within its walls," added Jones.

Longtime Board chairman, member and school supporter, David Gaskins feels the new facility will allow students and graduates to reach even higher. "From the very beginning we have always had very high hopes for our school, its students and its graduates, but this new facility will allow us to reach even higher. During the years I have been part of the Arapahoe Charter School family I've had the pleasure to serve on the Board of Directors for 8 years, 5 of those years as chairman. Many have worked hard to create and maintain a school that represents the value that our community places on education and I am proud to be part of this effort - an effort that we celebrate today," said Gaskins.

With a projected graduation rate of 96%, the Board of Directors has committed to providing permanent state-of-the-art buildings for students. The new facilities will be constructed in the open space situated on the north side of the gym building. According to the school's web site, the completion of this project will allow Arapahoe Charter School to operate in a modern, updated facility for many years to come.

---

PCHS Students Shine At HOSA State Leadership Conference

Submitted by June Hardison, Career Development Coordinator, Pamlico County HighSchool

PCHS Student attending NC HOSA State Leadership Conference

Twenty Pamlico County High School Health Occupations Students of America (HOSA) recently attended the 41st NC HOSA State Leadership Conference in Greensboro, NC. HOSA students who had placed in competitive events at the district level earlier this year were eligible to attend along with students with over 100 hours of health-related service to their community. The conference included symposiums on a variety of health topics, acclaimed speakers, and competitive events. In addition, during the closing awards ceremony, the PCHS HOSA chapter and its individual members were recognized with numerous awards. The Pamlico County High School Chapter of HOSA was recognized with the Gold Star Chapter Award for 2016-2017.

This award acknowledges chapters who encourage students' participation, follow the HOSA plan of work, and who actively participate in HOSA activities to achieve their goals. Lynn Hardison, PCHS HOSA Advisor, was awarded the Gold Star Advisor Award for 2016-2017 in recognition of her outstanding leadership and guidance. PCHS HOSA was also recognized for participating in the Prevent Blindness of NC screening, the American Red Cross Mid-Atlantic region for highest number of pints collected and the best over-all participation with the American Red Cross and participation in the Nation Service Project: National Alliance on Mental Illness which raises awareness. The group was also recognized for donating community service hours, and raising funds to support mental health research, and participating in the HOSA State Service Project: Rise Against Hunger. A special award, the NC HOSA VIP Award for 2016-2017, was awarded to Pamlico County High School principal, Chris Meadows. This award is given to an educational administrator who has demonstrated outstanding support of NC HOSA.

Principal Chris Meadows with wife Beth after receiving the NC HOSA VIP award.

Mr. Meadows was nominated and selected for his contributions toward the chapter's success during his tenure. Mr. Meadows exemplifies HOSA's desired character traits by being a responsible promoting HOSA through his work. Mr. Meadows, along with his wife, Beth, a public health nurse with the State of NC, was also a member of hislocal HOSA chapter while he was in high school and so, has given long-term support to this worthwhile organization. During the competitive events portion of the conference, several PCHS students received awards for their performance. Haley Salmons received third place in the state for Interviewing Skills. Maria Fritzler received first place in Personal Care Skills competition while Emily Foreman received second place in the same event. Grace Preston received second place in Physical Therapy Skill. All four of these young ladies will advance to the International Leadership Conference which will be held in Orlando, Florida, in late June.

Also advancing to the international level are other HOSA members who have contributed in excess of 100 documented hours of health-related service to their community. These are Seena Bahhur, Lexie Bayliss, Jenna Bustamante, Emily Foreman, Maria Fritzler, Autumn Gaskill, Laura Lugo, Camryn Potter, Grace Preston, Chloe Price, Haley Salmons, and Kandice Stembridge. Jenna Bustamante and Meagan Hopkins served as conference pages during the state conference event. PCHS students competing at this conference were as follows: Health Career Display – Lexie Bayliss and Autumn Gaskill Public Health – Dakota Millard and Layla Perez Medical Terminology – Annie Anderson Sports Medicine – Madison Sadler CPR/FirstAid – Chloe Price and Kaitlyn Belangia CPR/First Aid – Alla Wahib and Kandice Stembridge Behavioral Health – Camryn Potter Forensic Medicine – Hannah Altman and Hannah Sherman Transcultural Health Care – Seena Bahhur and Dalys Lugo

The HOSA International Leadership Conference will be held June 20-25, 2017 at the Coronado Resort at Walt Disney World in Orlando Florida. Twelve PCHS HOSA students are eligible to attend along with Lynn Hardison, advisor, and chaperones.

They will compete against the top HOSA students from all over the country and several foreign countries. Fundraising efforts will be ongoing to enable these students to attend and compete at the international level.

---

One Hundred Percent: Ross Meets With All PCC Full-time Employees

By Sandy Wall, Pamlico Community College

When Dr. Jim Ross became president of Pamlico Community College last July, he decided to solicit ideas and suggestions from the college's full-time employees – every single one of them.

Over the last eight months, Ross has met for an hour – one on one – with all of PCC's roughly 75 full-time faculty members and staffers.

He wanted to get to know them, to hear their recommendations for the college and for him, and to begin building a team that would do great things to improve the col-lege, the community and the lives of students and their families.

"I feel great now that it's complete," Ross said recently. "It's been extremely rewarding. I'm very humbled to be one of only a very few community college or university presidents in our great nation to have done this."

The employee meetings were just part of Ross' efforts to reach out to the community. During his time at PCC, he also has met with civic leaders, government officials, the non-profit sector, media members and citizens to spread the word about the college and to look for ways it can help residents improve themselves and their circumstances.

Ross, who came to Pamlico after serving as a vice president at Piedmont Virginia Community College, said he decided to under-take the ambitious meeting schedule even before he accepted the top job at PCC.

"I came to PCC because I felt I could do more as a president than I could as a vice president," he said. "I thought that, as one who values organizational leadership, this was something that would make our organization much better."

Creating a sense of teamwork was the first, most important reason for the employee meetings, Ross said. "I have worked with high-achieving teams to accomplish great things to make people's lives better. I wanted to build that team here," he said.Any successful team needs a shared vision to do something great, Ross said. By getting to know PCC's full-time employees and hearing their input, he was able to rally them behind a bold, shared vision.

"We want to move forward aggressively to make the college better, to make our community better and to make lives better," Ross said. "That's the shared vision that's been created by these one-on-one sessions." A third rationale for the employee sessions was to salute employees for their efforts and to let them know how important their contributions are to PCC.

And, of course, the input received from employees yielded some great ideas, Ross said."I received extremely valuable information from them," he said. "I gained insight into the value of programs and how they could be improved."

One such instance involved a sug-gestion from instructor Leslie Jones to add Anatomy and Physiology to the prerequisites for students in the Electroneurodiagnostic Technology (EDT) program. Doing so would improve students' performance and chances for success, she suggested.

Ross agreed, the change was made, and the program's accreditation agency was impressed. "Dr. Ross told me at that time he supported the needs of the program and would put the change in effect," Jones said. "By his leadership and experience, I see the EDT program and its students reaching new heights."

Cristy Lewis Warner, a student success coach, said she welcomed the opportunity to discuss her program with Ross and to show him the important role it plays in reaching students who are at risk of dropping out."Our conversation was centered on our students, their needs and how we can be what the community needs," she said. "We discussed success coaching, student retention and how to best serve our students."

Warner said that while she appreciated the one-on-one meeting with the president, she was most heartened to see Ross sitting down to talk with a student during registration.

"I was thrilled to see his engagement one on one with students," she said. "This was my first insight into his dedication to student success. I actually took a photo of him talking to one of our students because it impressed me with how approachable he is to our students. They have valued their ability to be heard by our president as well."

Greg Skelly, the college's coordinator of health occupations and emergency services, said he was pleased the new president understood employees were more than their job titles and performance reviews."I once worked for a corporation in which I was one of 50,000 employees," he said. "I was the proverbial 'cog in the wheel.' I was a position, not a person.

"Dr. Ross listened to me, not my resume, not performance reports, not much about my job. He wanted to know who I am. Our conversation lasted a good while, but it's not over. Clearly, it continues every time I am with the man. That feels very good. As a result, I feel greater loyalty and commitment to him, to our college team, to our students and to our community." Ross said the one-on-one meetings were time-consuming, but worthwhile.

"It's been a highly effective way to show respect to each employee," he said. "We got a chance to chat, and they got a chance to know me a little better. People told me they like the approach. "It was something that I greatly enjoyed. I know I'm a much better president for having done this."

Sandy Wall can be reached at 252-249-1851, ext. 3010, or swall@pamlicocc.edu.