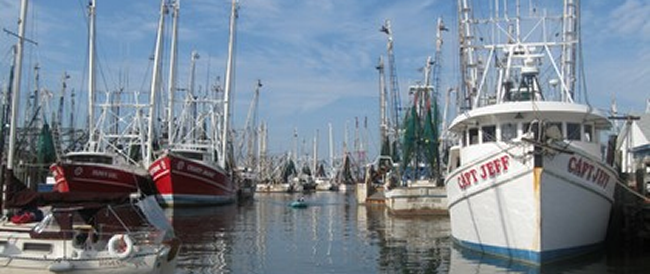 News from the 3/21/2018 issue
Looking Back....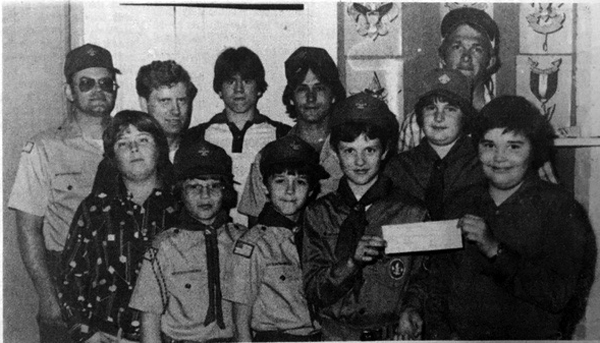 Strut Your Mutt At The 13th Annual PAWS Pet Parade

This Saturday, March 24, the 13th annual celebration of the canines in Oriental will take place at Lou Mac Park. The parade sets out on the streets near Lou Mac Park at 11a.m. Registration is from 10-11 a.m. in the morning at the Lou Mac Park staging area.The entry fee is $5 per dog. All vaccinations must be up to date and PAWS asks that participants and spectators leash their dogs. Awards will be presented in many different categories. Canine costumes are optional but encouraged. "Paws Dogs" will be selling hot dogs, soft drinks and snacks. The event raises funds for the Pamlico Animal Welfare Society and its spay/neuter program, pet food distribution and "New Leash on Life." Fore more information call 745-PAWS (7297) or go to www.pamlicopaws.net to download a registration form. May the best dressed, most festive Pups win!

---

Students Stage 17 Minute Walk Out

On March 14 at 10 a.m. students from Pamlico Community College and the Arapahoe Charter School walked out of their classrooms for 17 minutes. They did this to acknowledge the tragedy at Marjory Stoneman Douglas Highschool in Parkland, Florida, and to join millions of students across the country who are protesting gun violence and the lack of common sense gun laws. The students used this time to read short biographies of the fallen students from Parkland. (Contributed Photo)

---

PCHS Cheer Team Takes First Place Myrtle Beach

By Cooper Metts

The PCHS Cheerleading team defeated defending National Champion, Franklin Academy, to win the Myrtle Beach National Cheerleading Championship on Saturday.

"It's kind of surreal," said senior cheerleader Sharon J?come. "We've pushed all season for that moment and I still can't believe it. It feels like a dream come true."

Senior cheerleader Lexie Bayliss said, "I must admit, National Champions does feel pretty good to say."

---

10th Annual OWC Chowder Cook-Off Results Are In

The Chefs were as follows:

• Harbourside Garden Company: Southwestern Spicy Potato Cheese Chowder which won the firs place overall Peoples Choice Award.

• Garris Painting and Home Services: Rock Fish Chowder that came in second overall by one vote. As new residents to Oriental, this is their firs time participating.

• Ginger Barnett: Corn Beef Chowder with a shot of Guinness on the side as a bribe. Won best decorated table featuring a pendant created by Marguerite Garrett.

• First Citizens Bank: Ol' Timey Calm Chowder• Toucan Grill: Their famous traditional Clam Chowder that is served at the Toucan Grill

• Inland Waterway Provision Company Sponsor/Oriental Food Initiative Cook: Conch Chowder

• Ralf Heit /Lost Colony: Cajun Shrimp Chowder.

• NC Coastal Heritage: Down East Clam Chowder define as Rack of The Eye

• Resource Financial Services: Corn and Bacon Chowder

• The Piggly Wiggly: Clam Chowder, an old family recipe for these firs time participants

• Harbour Sounds provided wonderful music.

---

Alumna Says She's Happy To Be Back At PCC

LaKendra Pyant helps to manage the PCC Bookstore's inventory of textbooks, supplies and college-themed clothing. Contributed photo

LaKendra Pyant recently found her new employer at her old school. Pyant, who graduated from Pamlico Community College in 2013 with an associate's degree in Criminal Justice Technology, returned to the college earlier this month to become its new full-time Bookstore Technician/Cashier.The cheerful 25-year-old says she is happy to be back at PCC.

"I love it," Pyant said. "I needed a change in life, and I love the environment at Pamlico. Everyone has been nice and very caring."She has spent her first days on the job learning about the Bookstore's operations and getting to know her new colleagues. Pyant says she is excited about the opportunity and is ready for the challenge."I think I'm going to love it," she said. "It gives my brain a workout, and I like that."

PCC President Dr. Jim Ross said he was pleased to welcome a PCC graduate back to campus."It's great when we find that the best candidate for an open position is also a PCC graduate," he said. "I am very glad that LaKendra Pyant has joined our team, and it's great to have the PCC Bookstore fully staffed again."

Pyant was born in New Bern and was raised in the area. She graduated from West Craven High School at age 17 and shortly thereafter gave birth to twins – a son and a daughter.Even though she was a new mom, Pyant continued to pursue her education. She enrolled at PCC to study Criminal Justice Technology and was able to complete most of her coursework online.

PCC instructors and advisors were among her biggest support-ers and cheerleaders, Pyant said. In fact, the encouragement she received from PCC employees and her family helped her to stay on track to graduate.While at PCC, Pyant earned outstanding grades and was inducted into the college's Phi Theta Kappa honor society, which recognizes high-achieving students.

"I've proven that people can do it," she said, adding that she hopes to inspire others.Pyant worked for a while in the college's Business Office as a part-time administrative assistant. She left to take a job in security.She still works in a security job at Fairfield Harbour and the University of Mount Olive in New Bern, but is thrilled to be back at the college as a full-time employee."I was called back here for a reason," she said. "I feel like this is where my heart is."

Sandy Wall can be reached at 252-249-1851, ext. 3010, or swall@pamlicocc.edu.