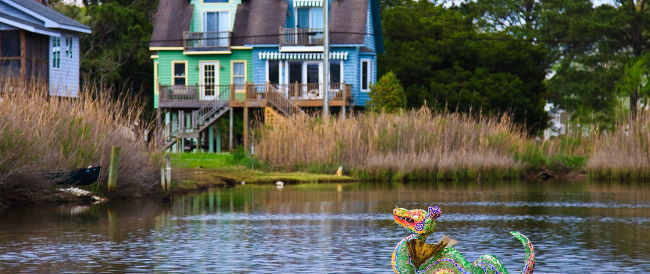 News from the 3/13/2019 issue
LOOKING BACK
This weeks looking back has 2 logo design winners from a contest that was by HOPE clinic in The February 17,1999 edition of The Pamlico News. Hope Clinic logo designs were to convey an image for the HOPE clinic of caring, compassionate and quality medical careas well as the help - serving goals of the clinic. In the student category the two first prizes were awarded. One to Ben Chapin for his representation of hands holding the Hope Clinic name and the other to Jennifer Hopkins for her angel and child design.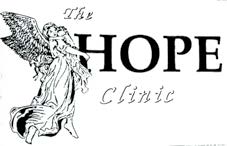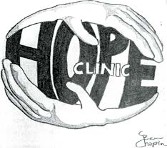 NCCCS president salutes Pamlico Community College for its vision, idealism




North Carolina Community College System President
Peter Hans praised Pamlico Community College leaders
last Friday for their ongoing work to help students and the
community succeed and thrive.

During a two-hour campus visit, he commended college
employees for their vision, idealistic spirit and commitment
to students, and he pledged to do everything possible to
assist PCC in its efforts to help local residents improve
their lives and the lives of their families.

"You have a partner in the System Office," Hans said.
"I'm pleased to be walking beside you in this journey."
His comments came after he visited with PCC President
Dr. Jim Ross to receive an overview of the college and
heard of Ross' enthusiastic pride in college employees
and the dramatic record of excellence being achieved
to make lives better. He and Ross then toured PCC's
Electroneurodiagnostic Technology lab, its Welding shop,
the Delamar Center, and other locations.

Hans became president of the state's community college
system last May. He brings extensive experience in higher
education to the post, including service on both the State
Board of Community Colleges and the UNC system Board
of Governors.

During his career, Hans has served as an advisor to
former UNC system President Margaret Spellings and has
worked as a policy advisor in the offices of former U.S.
Sen. Lauch Faircloth and then-U.S. Rep. Richard Burr.
During the meeting with Ross, Hans learned of the
extraordinary teamwork and idealism that has been
developed at PCC in recent years that has led to the
college being recognized from multiple sources as one of
America's best community colleges. He also learned from
Ross of the college's deep commitment to the community
that has brought a 300 percent increase in community
residents coming on campus to utilize the college and 70
new partnerships with community organizations.
Near the end of his campus visit last week, Hans met with
members of the college's Administrative Council, which
includes leaders from across all PCC divisions, including
faculty. He was attentive as each person outlined his or her
work and reviewed recent highlights in their areas.
Much of the discussion focused on PCC's efforts to cope
with – and recover from – Hurricane Florence.
"I hope we never see the likes of that again," Hans said,
saluting the college for its service as a storm shelter and its
ongoing efforts to help affected students return to college.
Ross and other PCC leaders thanked Hans for his efforts
and those of other system officials to help PCC and other
colleges recover after the hurricane, including securing
emergency relief aid for students and funding to help
colleges offset storm-related losses.

Ross said he, Hans and other system officials had
frequently communicated before, during and after
the hurricane to position PCC and other colleges for
full recovery after the storm. Ross saluted the system
president for his extremely impressive work with the
General Assembly that brought vitally important funds
for recovery.

Ross called this one of the most important and impressive
legislative victories he has ever seen and that this will help
PCC and other colleges impacted by Hurricane Florence
enormously. Ross added he was extremely impressed with
Hans' knowledge about the workings of the legislature and
his passion for the community college system's future.
"We're very fortunate to have him as our leader," Ross
said in thanking Hans for visiting the college.
Following the campus visit, Hans had lunch with Ross
and N.C. Senator Norman Sanderson.
Sandy Wall can be reached at 252-249-1851, ext. 3010, or
swall@pamlicocc.edu.

---

PCC students receive SECU Foundation scholarships

Six students in Pamlico Community College's Nurse Aide program recently were presented $500 "Bridge to Careers" scholarships from the State Employees' Credit Union (SECU) Foundation. The event took place at the college's Delamar Center. Pictured, from left, are SECU Advisory Board Member Kathryn Gillenwater, Grantsboro SECU Vice President Dayla Dawson, Jessica Miller, Instructor Patty Mills, Courtney Laureigh, PCC Chair of Continuing Education and Technical Programs Lori Giles, Mayra Ramirez, LeAnn Cline, Lacy Langlais, Alissa Sarda and PCC Vice President of Student Services Jamie Gibbs.





---

Friends of the Library Book Sale

The Friends of the Library hosted their tri-annual book sale on Saturday, March 9th at the library. Sweets and homemade goodies were also sold to help raise money for the library's programs. By 10 am, there was a good crowd of patrons with bags in hand picking through the books looking for special treasures. The editor of the Pamlico News was seen picking up a nice collection of Civil War books and his wife picked up a number of books by her favorite fiction writers.

This is the Friends of the Library efforts to assist the library by raising funds to help fund the various programs within the library. At this book sale, they raised over $900 with more to come in, which should bring up the total to approximately $1100 or $1200. Approximately 232 people went through the doors seeking bargains and bargains they found. Many commented on the high quality of the books which were for sale. In addition there were a lot of new faces in the crowd looking for that special book.

The monies earned at these book sales with go to purchase new shelving for the library which will be arriving in April. In addition, it is the hope that the Friends of
the Library will be able to provide a $1000 scholarship to a graduating senior for in
state college tuition. This scholarship with be based on need as well as achievement and carries a stipulation that the recipient spend some of his or her time volunteering in a library.