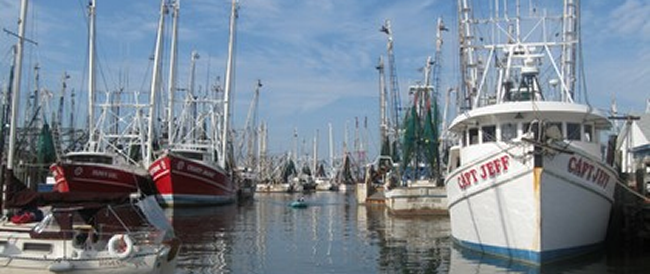 Historical Treasure Celebrated in Film

Right outside Oriental on Janiero Road stands a little-known chapter of history that is nearly 95 years old. What is now the Holt Chapel Community Center had been a Rosenwald school, one of 5,000 schools built for black students in the South between 1912-1932. How they came to be in all those towns is the story of a partnership of African-American communities with a Jewish philanthropist named Julius Rosenwald and educator Booker T. Washington, who wanted to improve educational opportunities for blacks.

On Thursday, May 19, at 7p.m., at Oriental's Old Theater, there'll be showing of the documentary, "Rosenwald." This equally entertaining and enlightening film was produced and directed by Aviva Kempner.

This special showing is free but donations will be graciously accepted for renovations planned for Holts Chapel Community Center, a non-profit 501(c)(3). For more information vist www.holtschapelcommunitycenter.com or call 252-249-1870 or 252-249-1251.

____________________________________________________________

Oriental Commissioners Eye Tax Hike, Trash Increase

By Maureen Donald

The Pamlico News

Oriental officials are grappling with a $28K budget shortfall largely due to the disparity between what is collected and what is paid out for the trash system.

According to Oriental Town Manager Diane Miller, the math is simple.

"The cost of providing trash service to residents for the 2015-16 fiscal year was just over $149,700," Miller said. "Residents were charged $91,000 leaving a shortfall of $58,700."

"In my opinion this should have been addressed a long time ago," Miller said. "Now we not only need to resolve the current shortfall, we also have to deal with past years of not charging enough."

Waste services for Oriental residents average $10.30 per month for a 65-gallon trash container and a 65-gallon recycle container (95-gallon trash container users are charged an additional $2.10 per month). But the cost charged to the town weighs in at $13.63 per month due to tipping fees which are not passed on to residents. Last year's tipping fees topped out at $24,000 which translates to average loss per household of $3.33.

"It only makes sense to break even," Miller said. "We're not looking to make money, just cover the costs so we have a balanced budget."

The proposal likely to come before Oriental commissioners at the May 23rd meeting is a request to up the trash fee by $3 per household. The number won't solve the problem but "would certainly be a step in the right direction," according to Miller.

The increase would mean the difference between the annual shortfall for the waste program dropping from $70,000 to $41,000.

"Granted it won't be an immediate fix, but it would allow us to chip away at shortfall rather than see it increase each year," Miller said. "My goal is to have trash service operate as our sewer system works - what we pay is what we collect - no more, no less."

Also on the table at the May 23rd meeting could be a possible property tax increase. If approved it would be the first hike in 10 years. Currently the tax rate for Oriental homeowners is .20 per $100 property value which translates to $300 a year on a $150,000 property or $1000 for a $500,000 valued home. A proposal to raise the tax rate .02 on $100 would mean a tax increase for these examples to $330 and $1100 respectively.

Other Pamlico County towns reflect similar rates with Bayboro's 1200 residents paying .225 and less populated Mesic (217) and Vandemere (215) both at .23 per $100.

Nearby counties show a wide diversity of tax rates with Aurora's 600 residents coughing up .55 per $100 and Belhaven and Chocowinity closely behind at .53. Carteret's beach communities sit somewhere in the middle with Beaufort and Morehead City at .35 tax rate.

A .02 hike would mean $40K infusion into Oriental's coffers based on the current households - enough to cover the current $28K shortfall and $12K addition to the fund balance.

Both proposals could come before commissioners at the budget meeting to be held at the Oriental Town Hall Board Room on Monday, May 23 at 8am.
Welcome to Mindset - a weekly column featuring the opinions of your neighbors.

Thanksgiving is a day for spending time with family and friends and, yes, enjoying some delicious food. Thanksgiving is also a time to sit and reflect about what we are truly Thankful for. Here is what folks about the town said they are thankful for this Thanksgiving.

Emma Fleming of Aurora says she is thankful for her two little monkeys a.k.a. daughters, Andrea and Hannah Scott who are both thankful for their Mom and their family this Thanksgiving.

Sheyanna Brinson who lives in Jasper but was in Pamlico to do some shopping with her Mother and Grandmother says she is thankful for her Mommy and Daddy.

Seven year old Morgan Hobbs of New Bern plans on spending Thanksgiving celebrating with family. "I am thankful for my family and food," said Morgan.

Joseph G. Hines Jr. of Orchard Creek Road in Oriental has a lot to be thankful for this Thanksgiving. "I am thankful for the Lord and for just being here to see another Thanksgiving ," says Joseph.

Dave Dutra and his wife and author, Judy Dutra, who have traveled to Oriental from North Truro, Massachusetts on their commercial fishing boat are thankful for their family and their health. "We are still enjoying life so much and are thankful to be here in Oriental," says Judy.

Janice Cox of Arapahoe is thankful for her two wonderful boys and the opportunity to live in "paradise" in Eastern North Carolina and for good friends.

"I am thankful for our families, our dogs and good health and safety," says Jean White of Oriental.