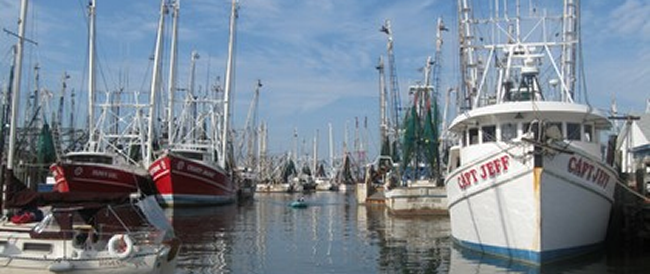 March 4, 2015
Just In: Dawson Retiring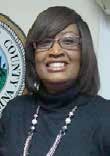 Dr. Wanda Dawson, Superintendent of Pamlico County Schools, has announced her retirement as of June 30. Dr. Dawson steps down after 35 years in Pamlico County schools, the last four years as superintendent. See next week's edition of The Pamlico News for more on Dr. Dawson's retirement.
____________________________________________________________________________________
Conference Basketball Tournament Kicks Off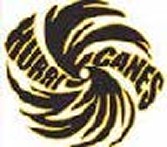 After numerous weather postponements the first game of the 1-A Coastal Plains Conference Basketball Tournament kicked off on Thursday at Pamlico County High School. The Pamlico County Hurricanes Men's Basketball Team was victorious against Southside with a final score of 79-70 in the first round of the tournament. The win allowed the Hurricanes to advance to the second round of the tournament where the Hurricanes, 16-8 overall and 9-3 in the conference faced off against Riverside with a 18-5 record over all and 10-0 in the conference. The men suffered a disappointing loss against Riverside in overtime with a final score of 65-66.
Leading scorers were: Daquan Dudley with 18 points; Cameron Moore with 19 points; Josiah Simmons with 14 points and Jawaan Coffey with 10 points.
Despite the loss, varsity coach and Pamlico Athletic Director, Earl Sadler, was proud of his team's accomplishments this season. "We had a great year. Our seniors, Cameron Moore, Tyler Ellenberg and Denzel Wright have had great careers at Pamlico and we are looking forward to next year," said Sadler.
The Pamlico Hurricanes Women's Basketball Team, first in the 1-A Coastal Plains Conference, also won their first round in the tournament in a 65-15 win against Neuse Charter on Friday night at home. The leading scorers of the game were Pamlico's Alazia Whitfield with fifteen points, Briana Jones with fourteen points and Laichelle Sparrow with fourteen points. The women's team, 22-2 overall and 12-0 in the conference, then advanced to round two of the tournament where they faced off against South Robeson, 14-10 overall and 9-5 in the conference on Monday night. The Hurricanes won the second round game against South Robeson with a final score of 61-36.
Leading scorers were Alazia Whitfield with 16 points and 8 rebounds; Laichelle Sparrow with 9 points and 10 rebounds; Briana Jones with 8 points and 4 assists; Leetasia Midgette with 8 points and 5 steals.
Head coach, April Rose, made sure to recognize her standout players. "Zyaja Mattocks, Shonda Lee and Alexis Hawkins-Pool played a great all around game. Freshman, Hydia Davis, came off the bench and gave the Lady Canes a spark, grabbing five rebounds and five points, "stated a proud Rose. It was a big night for junior point guard, Briana Jones as she scored her 1,000 point as a Lady Cane.
The Lady Canes will play their third round game Tuesday night at home against Riverside.
__________________________________________________________________________________
Pamlico Church Volunteers Help Feed Needy Children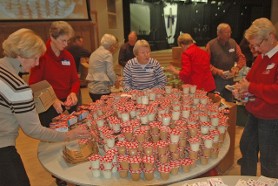 By Martha L. Hall
Pamlico News Staff
ORIENTAL -- It was one of the first sermons former pastor Keith Sexton preached at the Oriental First United Methodist Church. His message was that Pamlico County was such a poor county and had so many needs that he wanted the Methodist Church to reach out and take care of some of those needs.
"Then he talked about the children who had no food or little food on the weekends," said Pat Leonard, church member. "My husband, Gary, and I were absolutely flabbergasted to know that there were children had no food on the weekends. When we came home that Sunday afternoon it stayed on our minds so we talked about it and called Keith and told him we wanted to do something about it."
That was seven years ago and led to a program called "Feed the Kids," led by the Methodists. First Baptist Church of Oriental joined in two years ago and both churches are now part of a 3-county effort called Backpack Blessings, based in New Bern.
Initially, the Leonards gave Sexton a donation. Little did they know their intervention would lead to packing backpacks of food for children in Pamlico, Craven and Jones counties. Nor did they realize there is a national program called Backpack Kids all over the country which was addressing the same issue as Pamlico County.
"We went to the congregation and asked for donations," said Pat. "We couldn't ask for the church to pay as the budget was so tight. Then we went to the Mission Team at the church and had it sanctioned by them. It is actually is a Mission Team program. There was actually one guy in our congregation who said he was one of those kids who went hungry from Friday's lunch at school until Monday when school opened again."
At one point, there were 10 children at Pamlico Elementary School who benefitted from this program. These children were tagged by social workers. Leonard said they never knew the names of recipients.
The next year the program went to 15 children and the year after that, it went to 20. The women from the Baptist Sunday School class in Oriental joined with the Methodist Church to give manpower and support to the program.
"We would go to Sam's Club and buy food. We would pack the food in Ziploc bags and the social workers would put them in each child's backpack on Fridays," Pat said. "Since 2013-2014, we are partnering with Backpack Blessings in Craven County which is run by Joanne Boyle, the president. (Boyle is also the director of material management at CarolinaEast Medical Center.) They get funds from the Bate Foundation which includes Pamlico and Jones counties."
This past weekend, on Saturday and Sunday, the Leonards joined 500 volunteers from the three counties who filled the backpack orders at Garber United Methodist Church in New Bern. \When they left on Sunday, they took 40 containers for Pamlico school children and 20 for the charter school. Other Pamlico churches were also there, packing for children they minister to. All together nearly 10,000 bags of food were prepared to go to approximately 750 children in the three counties.
The overall 20-plus churches raise about $35,000 annually and that is matched through the Harold Bate Foundation, CarolinaEast Health System and CarolinaEast Foundation.
The food comes through discounts from Food Lion stores and the Food Bank of Central and Eastern North Carolina.
"In the Pamlico County school system, the number of children who qualify for free or reduced meals is 64 percent. In the charter school, it is the same," said Gary. "In Pamlico County, every child gets a free lunch."
Pat said children who get reduced price meals don't qualify for weekend food.
"We leave it entirely to the social workers at the school," said Gary. "The social workers have to make sure the parents agree to their child being part of the backpack blessings. We don't send home things that offend the parents or that they don't need."
Gary said they have been blessed that we have had adequate funding and volunteer participation. There are three other churches in Pamlico County that are involved in Backpack Blessings.
"We have gotten donations from three civic groups, one for the past three years, who have asked not to be identified," he said. "It's much less expensive now than it was initially. Our church makes a donation once a year and we include those donations from civic groups and individuals. Each church commits to a certain amount of money per year. We raise more money than we're required to send but I think that the money will be better used buying food for these children instead of lying in a bank vault."