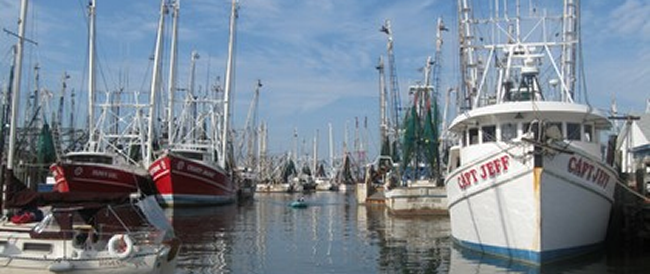 NORTH CAROLINA IN THE GENERAL COURT OF JUSTICE
PAMLICO COUNTY SUPERIOR COURT DIVISION
NOTICE TO CREDITORS AND DEBTORS OF HELGA R. COLLIER
File No.: 15 E 76
All persons, firms and corporations having claims against HELGA R. COLLIER, deceased, are notified to exhibit them to CHRISTOPHER R. COLLIER, Executor of the Estate, on or before September 15, 2015, at the address listed below or be barred from their recovery. Debtors of the decedent are asked to make immediate payment to the above-named Executor.
This 17th day of June, 2015.
Christopher R. Collier, Executor
Estate of Helga R. Collier
11940 Wildwood Springs Drive
Roswell, GA 30075
Publish June 17, 24, July 1 and 8, 2015.
_____________________________________________________________________________________
NORTH CAROLINA
PAMLICO COUNTY
The undersigned, having qualified on June 17, 2015, as Co-Executors of the Estate of John Robert Hooten, late of Pamlico County, do hereby notify all persons having claims against the Estate to present them to the undersigned in care of White & Allen, P.A., on or before October 1, 2015, or this Notice will be pleaded in bar of their recovery.
All persons indebted to the Estate are requested to make immediate payment to the undersigned Co-Executors in care of White & Allen, P.A.
This the 1st day of July, 2015.
John Robert Hooten, Jr., Michael Holliday
Hooten, and Robert Caleb Hooten,
Co-Executors of the Estate of John
Robert Hooten
WHITE & ALLEN, P.A.
106 South McLewean Street
Kinston, North Carolina 28501
_______________________________________________________________________________________
NOTICE OF FILING OF APPLICATION FOR CAMA MAJOR DEVELOPMENT PERMIT.
The Department of Environment and Natural Resources hereby gives public notice as required by NCGS 113A-119(b) that application for a development permit in an Area of Environmental Concern as designated under the CAMA was received on June 8, 2015. According to said application, Mr. David Pugh proposes to install two freestanding moorings adjacent to 129 Juniper Drive near Oriental within Broad Creek. A copy of the entire application may be examined or copied at the office of Brad Connell, NC Division of Coastal Management, located at 400 Commerce Avenue, Morehead City, NC, (252) 808-2808 during normal business hours.
Comments mailed to Braxton C. Davis, Director, Division of Coastal Management, 400 Commerce Avenue, Morehead City, N.C. 28557, prior to July 20, 2015, will be considered in making the permit decision. Later comments will be accepted and considered up to the time of permit decision. Project modification may occur based on review and comment by the public and state and federal agencies. Notice of the permit decision in this matter will be provided upon written request.
PUBLISHED ON: July 1, 2015
______________________________________________________________________________________________________
15 SP 21 NOTICE OF FORECLOSURE SALE, North Carolina, Pamlico County Under and by virtue of the power of sale contained in that certain Deed of Trust executed by Brenda Pope dated January 2, 2008 to BB&T Collateral Service Corporation, Trustee for Branch Banking and Trust Company, recorded in Book 509, Page 179, Pamlico County Registry; default having been made in payment of the indebtedness thereby secured; and the necessary findings to permit foreclosure having been made by the Clerk of Superior Court of Pamlico County, North Carolina; the undersigned Substitute Trustee will offer for sale at public auction to the highest bidder for cash, the property conveyed in said deed of trust, the same lying and being in the County of Pamlico and State of North Carolina, and more particularly described as follows: That certain tract or parcel of land lying and being in No. 5 Township, Pamlico County, North Carolina, more particularly described as follows: Being Lot 15, Caraway Cove Subdivision as the same is shown on that map of record in Plat Cabinet A, Slide 164-12, whish is one of the four maps of the Final Plat of the Caraway Cove Subdivision recorded in Plat Cabinet A, Slide 164-11, 164-12, 164-13, and 164-14 of the Pamlico County Registry with reference being made to said map and the same being incorporated herein for a more complete and adequate description. Property Address: 677 Log Cabin Rd., Arapahoe, NC 28510 Date of Sale: July 15, 2015 at 10:30AM Location of Sale: Pamlico County Courthouse Record Owner(s): Brenda Pope TERMS OF THE SALE: (1) This sale will be made subject to: (a) all prior liens, encumbrances, easements, right-of-ways, restrictive covenants or other restrictions of record affecting the property; (b) property taxes and assessments for the year in which the sale occurs, as well as any prior years; (c) federal tax liens with respect to which proper notice was not given to the Internal Revenue Service; and (d) federal tax liens to which proper notice was given to the Internal Revenue Service and to which the right of redemption applies. (2) The property is being sold "as is". Neither the beneficiary of the deed of trust, nor the undersigned Substitute Trustee, makes any warranties or representations concerning the property, including but not limited to, the physical or environmental condition of the property. Further, the undersigned Substitute Trustee makes no title warranties with respect to the title to the property. (3) The highest bidder will be responsible for the payment of revenue stamps payable to the Register of Deeds and any final court and/or auditing fees payable to the Clerk of Superior Court which are assessed on the high bid resulting from this foreclosure sale. (4) At the time of the sale, the highest bidder will be required to make a cash deposit of five percent (5%) of the bid, or $750.00, whichever is greater, with the remaining balance of the bid amount to be paid on the day following the expiration of the applicable ten (10) day upset bid period. (5) Any person who occupies the property pursuant to a rental agreement entered into or renewed on or after October 1, 2007, may after receiving the notice of sale, terminate the rental agreement upon 10 days written notice to the landlord. Upon termination of a rental agreement, the tenant is liable for rent due under the rental agreement prorated to the effective date of the termination. (6) An order for possession of the property being sold may be issued pursuant to N.C.G.S. §45-21.29 in favor of the purchaser and against the party or parties in possession, by the Clerk of Superior Court of the county in which the property is sold. (7) If the sale is set aside for any reason, the Purchaser at the sale shall be entitled only to return of the deposit paid. The Purchaser shall have no further recourse against the Mortgagor, the Mortgagee, the Mortgagee's attorney, or the Substitute Trustee. SMITH DEBNAM NARRON DRAKE SAINTSING & MYERS, L.L.P. Cara B. Williams, Attorney for Jeff D. Rogers, Substitute Trustee P. O. Box 26268 Raleigh, NC 27611-6268 (919) 250-2000 File No. DMN 97356899, 1144881 7/1, 07/08/2015