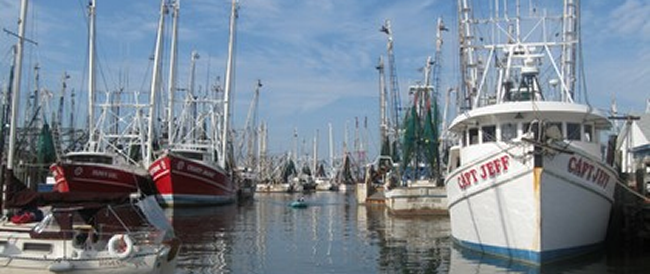 • Learn to Age Well!
Pamlico County Senior Services Aging Well Expo will be held on Thursday, May 21 at Pamlico Community College from 10am to 1pm. There will be health screenings, informational booths and door prizes. Get into the ACT! May is Older Americans Month!
• Salt and Light Hosts Open House
Over the course of time, we've had many people ask if adults are allowed in at Salt and Light. So, we'd like to send out a formal invitation for everyone to come in and look around on Friday, May 22 at 5 p.m. and stay for as long you like. You can come in and have a drink or a snack and visit with kids. You can ask them questions about what having a place for them to come means to them. We are located at 13533 Hwy 55 in Bayboro.
• Church Hosts R.O.T.C.
Oriental Free Will Baptist Church will host the R.O.T.C. from Pamlico High School on May 24th. Officers and Cadets will speak and they will have the Flag Raising. Everyone is Invited especially our Veterans.
• Pamlico County Memorial Day Event
The Pamlico County Veterans Council will hold a Memorial Day event "Honoring Veterans, Passed, Present and Future" at 10am, Monday, May 25, at the Veteran's Memorial in front of the Pamlico County Courthouse in Bayboro, NC. This annual event is conducted by the Veterans Council and the Honor Guard. The public is invited and all veterans encouraged to participate. Chairs will be provided and the ceremony should not last more than an hour. For more information, please call the Chairman, Wm Warren Murphy, at 252-229-1998.
• Hospice Holds Sale this Weekend
Come join us this weekend (May 23 & May 25) for a great sale. We are celebrating Memorial Day weekend with a 1/2 price sale. All adult clothing on sale except items marked $1.00 and under. This sale includes hats, pocketbooks and shoes. Childrens clothes are 1/2 price too. Not on sale are books, jewelry and housewares. Store hours are:10-4pm Monday-Friday10-1pm Saturday,
Open Jam Session

At the PCC Johnson Building Mall at 6:00pm on the 3rd and 5th Thursday of each month there is an open jam session. This is an informal gathering for any and everyone who enjoy a pickin' and a playin' and a singin'. For information call Leigh Russell at (252) 249-1851 Ext.3033 or Denise Meyerson at 252-249-1851x3034.
• Croaker Festival Planning Underway
Planning is currently underway for the 2015 35th Annual Croaker Festival. As always it takes many talented
volunteers to ensure a successful festival. The Croaker Committee is seeking volunteers to serve on this year's crew. We are in immediate need of help in Advertising/Sponsorships, Vendors, t-shirt Design, Croaker Booth and Publicity. If you can spare some time please contact Cheryl @ cetsail23@aol.com or 252-249-0510.
• Oriental Farmers Market Open Saturdays
The Oriental Farmers Market on Hodges Street is open every Saturday, 8-11 (beginning Nov. 29 - hours change to 9-noon). The market features a wide variety of goodies including farm fresh eggs, home-baked breads, biscotti, cookies, cakes as well as preserves and homemade chocolates. Don't miss the hormone-free, home-raised pork, an assortment of crafts that make great holiday gifts and an ever-changing selection of new items each week.
• Dragon Boat Practice Begins
Spring has arrived and it's time to get out on the water and have some awesome fun paddling on "Minerva," the Oriental Dragon Boat Club's dragon boat. Practice begins on Sunday mornings and Thursday evenings beginning on Sunday, April the 19th at 9am. Thursday practices will begin at 5:30pm. Meet at Clancy's Marina (located on Midyette Street just past Hodges St.) to gather and move the boat to the Wild Life Ramp. All that you need to do is dress in comfortable clothes, bring water and we'll provide the life jackets (or bring your own) and paddles. For questions, contact Linda Parker at 249-0888. Paddles up!
• Tryon Civitan Club Kicks Off Food Drive
During the month of May, The Tryon Civitan Club, in conjunction with The UPS Store, is asking for your help in giving "CPR" to RCS". Religious Community Services is in need of cereal, pasta and rice, as well as other non-perishable food items to stock their food pantry & soup kitchen. Your donations can be dropped off at The UPS Store, 1822 South Glenburnie Rd (across the street from the Post Office) between 8:00am & 6:00 pm Monday through Friday & from 8:00 am to 4:00 pm on Saturdays. For more information, please contact Kathi Whitfield, Tryon Civitan Club President at 229-5512.
• Pamlico Arts Council Accepting Applications
Pamlico County Arts Council is now accepting applications for NC Arts Council Grass Roots SubGrants through June 30, 2015 for projects occurring between July 1, 2015 through May 15, 2016. Application forms and grant guidelines are available by calling Per Erichsen at 252-571- 1458 or by request at pamlicoarts@gmail.com.
Applications must be received no later than June 30, 2015. For questions or more information, call Per Erichsen at 252-571-1458.
• Eastern NC military operations for May
The Marine Corps will conduct a large ground force exercise at Outlying Landing Field Atlantic (Atlantic Field) May 4-8. Residents can expect an increase in military vehicle traffic during this period. Ground forces will also be inserted by helicopter into Marine Corps Auxiliary Landing Field Bogue (Bogue Field) May 11-15. This training will increase ground traffic and air activity around Bogue Field and Atlantic Field during that period. Navy Special Boat Teams will operate in and around Cherry Point waterways and will conduct live-fire training at Bombing Targets 9 and 11 in the Pamlico Sound during May 13-14 and 19-22.
• Father's Day Sale to Benefit CarolinaEast
Don't forget Father's Day - on Wednesday, June 3rd and Thursday, June 4th Infinite Electronic will hold a sale in the front lobby at CarolinaEast Hospital. Proceeds will return to the hospital auxiliary for patient care items, equipment, grants and scholarships.
• Dream of being your own boss?
If so, the Small Business & Technology Development Center (SBTDC) at ECU offers a free monthly workshop that's just for you! The "How to Start a Business" workshop teaches participants the basic business ownership steps. Our counselors discuss ways to research your business market, how to write a business plan, and the steps to seeking initial funding. Registration is free and so is this workshop! If interested, plan on attending this free event on Wednesday, June 10 from 3-5pm at ECU's Willis Building (300 E. 1st St.) in Uptown Greenville. You may register by sending an e-mail to ecu@sbtdc.org or by calling 252-737-1385.
• PCHS Class of '77 Announces Reunion June 13
PCHS Class of '77 is gathering for a 38th Year Class Social on Saturday, June 13, 2015, 6:00 p.m., at Minnesott Golf & Country Club near Arapahoe. For detailed information, contact Nancy Prescott Potter at (919) 971-9097 or see our Pamlico County High School Class of '77 page on Facebook.
• New Interactive Community Calendar
Sheri Rettew, Executive Director of the Hope Clinic, has created an interactive community calendar for the Chamber of Commerce that is super user friendly! Anyone can log on and post an event to spread the word throughout the county. This free service is open to all community and civic groups, churches, schools, nonprofits, organizations, and businesses in Pamlico County and surrounding communities. Visit www.pamlicochamber.com and click on Community Calendar. Email info@pamlicocommunitycalendar.
com with questions or corrections.
• Blacksmiths Offer Workshop
A free workshop ispresented by the Blacksmiths of Pamlico County at the Heritage Center in Grantsboro from
11am to 2pm the last Saturday of every month. The blacksmiths will show you how to make simple things such as hooks so you can take something home.
• Narconon New Life Retreat Drug and Alcohol Rehabilitation and Education
Narconon would like to remind families that the use of addicting drugs is on the rise, take steps to protect your family from drug use. If you know anyone who is struggling with drug addiction get them the help they need. Call for a free brochure on the signs of addiction for all drugs. Narconon also offers free screenings and referrals. 800-431-1754 or DrugAbuseSolution.com
• ADDICTION COUNSELING
Narconon can help you take steps to overcome addiction in your family. Call today for free screenings or referrals. 800-431-1754