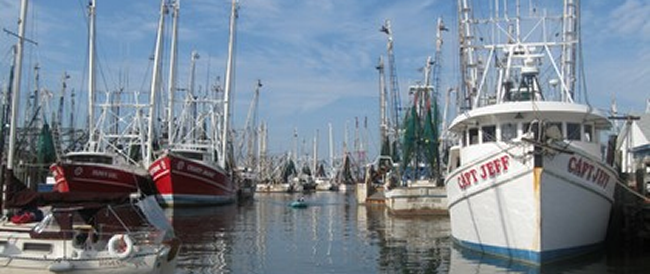 • Minnesott Golf, CC Holds Membership Drives
MGCC kicked off their 2016 membership drive this week. For a limited time only new members can join MGCC as a Family, Individual or Individual Plus Golf Member and save over $1200 in firstyear membership dues and initiation fees. MGCC features an 18-hole, par 72 course and outdoor swimming pool. For more information, call 252-249-0813 Ext 1or visit www.minnesottgolf.com.
• 41st Annual Goose Creek Island Homecoming
"Politically Un-Correct"
Goose Creek Island Community Center October 20th, 21st, & 22nd at 7:30 pm. In Hobucken, NC. Adults $6, 6-12 years $4, under 6-free! Come early for supper at 6:00 pm. Hot Dogs, Chili Boats, Baked Goods, Popcorn, and Drinks.
• 9th Annual Chili Cookoff
To raise money to fix the Old Theater's roof! October 22, 2016 11 am - 1:30 pm. Oriental Marina & Inn Courtyard, 103 Wall Street, Oriental. Rain or Shine! Music and Dancing! Admission $10, tickets to be sold at the event. For more information 252-249-0477 www.oldtheater.org oldtheater@gmail.com.
• Marines to Celebrate 241st Birthday
Marines, come and help the Oriental Dragon Detachment 1413 celebrate the 241st Marine Corps birthday dinner on Monday, November 14 at the Silos in Oriental. The price is $30 per person and will include music. Please call Steve Simmons at 413-841-7128 or email at vilklynn@gmail.com by October 29. Please come and join us.
• Vandemere United to Host 106th Homecoming
Vandemere United Methodist Church will celebrate its 106th Homecoming at 10:30 am on October 23. Everyone is invited to attend and enjoy spirit filled preaching, awesome singing by Craig Cooper, and a blessed worship experience followed by a delicious fellowship meal.
• Pamlico County Dems Host Open House
The Pamlico County Democratic Party will hold a Meet and Greet Open House on Thursday, October 20th, 4:00 pm to 7:00 pm at its headquarters located at 14184 Main Street, Bayboro.
• Partnership for Children Hosts Meeting
The Pamlico Partnership for Children, Inc. will hold an Executive Committee Meeting on Thursday, October 27, 2016 at 1:00 p.m. The meeting will be held at the office of PamlicoPartnership for Children, Inc. located at 205 Main Street in Bayboro. Please call 745-7850 for additional information.
• October is Domestic Violence Awareness Month
The Coastal Women's Shelter Domestic Violence Vigil will be held Friday, October 21 at 12 p.m. at the Pamlico County Library in Bayboro. Join us to honor victims of domestic violence and their families, celebrate the success of survivors, and remember those we have lost. For more informa-tion, contact Ashley Shivar at 252.638.4509.
• Habitat for Humanity Seeks Volunteers
Habitat for Humanity Pamlico County is in need of enthusiastic male or female volunteers to help staff our ReStore. Won't you consider giving as little as 10 hours a month to help our mission? Fill out a volunteer application at the ReStore and join with us to help others. Restore is located at 10766 NC Hwy 55 in Grantsboro, 745-1106.
• Remembering Country Stores
Visit the Oriental History Museum for a special afternoon evoking memories of your favorite country stores. Old-fashioned refreshments will be served reminiscent of days gone-by. The Museum is located at 802 Broad Street in Oriental. Hours are: Friday 11-3, Saturday 1-4, Sunday 1-4. Admission is always free. For more information call 252-249-1870 or visit museum@dockline.net.
• New Bern Farmer's Market
Grow it, Sew it, Make it, Bake it. The New Bern Farmers Market is now accepting SNAP/EBT. This week we will feature locally grown late Summer Vegetables! American-made flags and locally madejewelry, soaps, candles, pottery, cutting boards, children's ware, and much more. Open Saturdays from 8 am to 2 pm and Tuesdays from 10 am to 2 pm. Open Mumfest! Saturday, October 8th from 8 a.m. to 6:30 p.m. and Sunday, October 9th from 9:30 a.m. to 5 p.m. Located at 421 South Front Street in Downtown New Bern. Call 252-633-0043.
• Boo! Halloween Spooktacular Planned
The Ladies of The Neuse are preparing for a spooktacular Halloween Party on Saturday, Ocotber 29 at 7 p.m. at the Oriental Women's Clubhouse. The fun includes: fortune teller; custume contest; snacks, DJ & dancing; pumpkin carving contest and hay ride. Tickets are $20 and available at First Citizen's Bank, Nautical Wheelers & the Provision Company. BYOB.
• Tryon Civitans Sponsor Peanut Butter Drive to Benefit Religious Community Services
The Tryon Civitan Club, in conjunction with The UPS Store, is sponsoring their Nineth Annual Peanut Butter Drive to benefit Religious Community Services. The Peanut Butter Drive will last the entire month of October. RCS distributes peanut butter in food orders filled through their Food Pantry. Last year they distributed over 450,000 lbs of food, in addition to serving more than 65,000 meals to individuals. RCS also uses peanut butter and jelly as a backup meal in their Soup Kitchen if they run short of prepared food. With the support of our community, we're hoping to deliver 1000 jars of peanut butter. Jelly is also welcome. Peanut Butter can be dropped off at The UPS Store, 1822 South Glenburnie Rd between 8am and 6pm Monday through Friday and from 8am to 4pm on Saturdays. For more information, please contact Mack Paul, Tryon Civitan Projects at 637-7500 or Juliet Meyer, Tryon Civitan President at 636-3588.
• Library Announces New Hours
The library is now be open 12:00 pm—8:00 pm on Monday and Tuesday; 9:00 am—8:00 pm Wednesday and Thursday; 9:00 pm –6:00 pm on Friday and 10:00 am—2:00 pm on Saturday.
Ongoing Events
• Cancer Support Offers Free Fitness Class
Fit Forever Class is held every Wednesday from 10:30-11:30 a.m. at Village Health and Fitness located at 1006 Broad Street in Oriental. This is a free class. Fit Forever is a group fitness class for cancer survivors and their caregivers that is designed to focus on whole body strengthening, balance and flexibility. This is a free class sponsored by The Journey of Hope Cancer Support Center. Call 249-1869 for more information.
• Alive at Five Line Up
Jim Quick and the Coastline Band- October 27.
• Pamlico Survivors of Suicide Group at StillWaters
The Pamlico Survivors of Suicide Group (SOS) is a support group for people who have experienced the loss of a loved one to suicide. There is no charge for this free support group. For information about meeting dates, please contact Branson Dunn at (304)-839-4131 or pageese@yahoo.com or Katherine Hudson at (919)-906-4968.
• Arts Council Accepting Grant Applications
The Arts Council is now accepting applications for NC Arts Council Grass Roots SubGrants through June 30. Funding priority is given to qualified arts organizations (theaters, galleries, choral societies, festivals, arts in education programs conducted by qualified artists and other community organizations that provide arts programs in the county). These projects must occur between July 1, 2016 through May 15, 2017. Application forms and grant guidelines are available by calling Per Erichsen at 252-571-1458 or by request at pamlicoarts@gmail.com. For questions or information, call Per Erichsen at 252-571-1458.
• PARS Meeting
The Pamlico Amateur Radio Society (PARS) meets at Brantley's Village Restaurant at 9am on the last Saturday of every month (except June). We invite all HAMS and anyone interested in amateur radio to attend. Call Bill Olah KR4LO at 252-249-0287 for information. Visit our website: www.N4PRS.org
• Heartworks seeks volunteers
HeartWorks is a non-profit organization in Bayboro. The AfterSchool & Summer Programs serve K – 8th grade students and needs volunteers in a variety of capacities. You could tutor a child or help with the arts & crafts club, the music club or teach a child to play chess, to play a sport, or simply read books with the kids. Volunteers are also needed to help with food preparation. Want to start a book drive so every kid has at least 5 books at home? Have another idea? We will be happy to talk about it. Just because you travel a lot, doesn't mean you can't volunteer. HeartWorks can use you when you are available. If you would like to enrich the life of a child, call 252-745-9703 and ask for Katherine Hudson or email volunteer@HeartWorksNC.org
• Open Jam Session
At the PCC Johnson Building Mall at 6:00pm on the 3rd and 5th Thursday of each month there is an open jam session. This is an informal gathering for any and everyone who enjoy a pickin' and a playin' and a singin'. For information call Leigh Russell at (252) 249-1851 Ext.3033 or Denise Meyerson at 252-249-1851x3034.
• State Launches Animal Cruelty Hotline
North Carolinians now have a new tool to report animal cruelty. To file a report with the Animal Welfare Hotline: visit ncdoj.gov and complete the online animal welfare complaint form, call 1-855-290-6915 toll-free within, submit a complaint by mail to: P.O. Box 629, Attention: Animal Welfare Hotline, Raleigh, NC 27602.
• Brazilian Jiu-jitsu
New Bern Parks and Recreation Department is sponsoring Brazilian Jiu-Jitsu for boys and girls ages eight to thirteen. Brazilian Jiu-jitsu is a martial art that teaches a smaller person "male or female" how to defend themselves against a larger person. It is a combination of judo and Japanese jiu-jitsu. It is popular around the world and soon to be an Olympic sport. This class will be Mondays and Wednesdays from 7:00 p.m. until 8:15 p.m. beginning June 22 at the Stanley White Recreation Center located at 901 Chapman St. The cost is only $20.00 per participant for a four week class session. Registration has begun and participants must bring a copy of a recent physical in order to sign up for the class. For more information contact Gus Hill 639-2908.
• Oriental Farmers Market Open Saturdays
The Oriental Farmers Market on Hodges Street is open every Saturday, 9-12. The market features a wide variety of goodies including farm fresh eggs, home-baked breads, biscotti, cookies, cakes as well as preserves and homemade chocolates. Don't miss the hormone-free, home-raised pork, an assortment of crafts that make great holiday gifts and an ever-changing selection of new items each week.
• New Interactive Community Calendar
Sheri Rettew, Executive Director of the Hope Clinic, has created an interactive community calendar for the Chamber of Commerce that is super user friendly! Anyone can log on and post an event to spread the word throughout the county. This free service is open to all community and civic groups, churches, schools, nonprofits, organizations, and businesses in Pamlico County and surrounding communities. Visit www.pamlicochamber.com and click on Community Calendar. Email info@pamlicocommunitycalendar.
com with questions or corrections.
• Narconon New Life Retreat Drug and Alcohol Rehabilitation and Education
Narconon would like to remind families that the use of addicting drugs is on the rise, take steps to protect your family from drug use. If you know anyone who is struggling with drug addiction get them the help they need. Call for a free brochure on the signs of addiction for all drugs. Narconon also offers free screenings and referrals. 800-431-1754 or DrugAbuseSolution.com