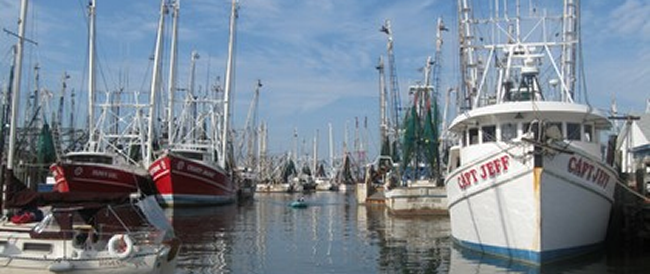 See our new "Socially Civic" page on 9A to find out about volunteer opportunities and events in your community.
---
Pamlico County Library
Thursday, July 12: Beach Book Breakfast at 9 a.m. & Tie Dye Shirts at 11 a.m.; Friday, July 13: Preschool Story Time at 10 a.m. & Family Movie Night "Sherlock Gnomes" at 6 p.m.; Saturday, July 14: Teen Movie "Jumanji" at 11:45 a.m.; Monday, July 16: Book Worm at 1 p.m. & Animal Drop off from 12 - 8 p.m.; Tuesday, July 17: Knitting at 1 p.m., Basket Weaving at 5:30 p.m. & Genealogy at 6:30 p.m.
Pamlico Amateur Radio Society
The Pamlico Amateur Radio Society holds it's monthly meetings on the last Saturday of the month. The meetings will be held in the back room of Brantley's Restaurant in Oriental from 9 am to 10 am. Everyone is welcome as well as amateur radio enthusiasts. Please park in the back to allow for customer parking. Go to www.n4prs.org or email: n4prs@arrl.net
Partnership Play Group
Wednesday Mornings at Pamlico Primary School, Room 205. Choose from one of the following times to attend: 9:00-10:15 a.m. or 10:30-11:45 a.m. Children (birth to age 3) along with their caregiver are invited to participate in a FREE weekly Partnership Play Group, provided and lead by Pamlico Partnership for Children! Please contact Michelle Shields 252-745-7850 or michelle@pamlicopartnership.org
The Pamlico Writers' Group
The regular twice-weekly meetings of The Pamlico Writers' Group will not be held during July. Meetings resume on the second and fourth Tuesdays of August 7:00 - 9:00 p.m. at the Turnage Theater in Washington, NC. All writers, published or unpublished are encouraged to join us. pwgcritique.group@gmail.com
Operation Veggie Box Corn Jam
Our corn harvest will be smaller this year, but we will be doing Corn Jam on Saturday, July 14. Harvesting will begin at 6:00 a.m. in order to avoid some of the heat. The field is located in the same location as last yea. Please let us know if you can help harvest or if you know someone who is in need.
SAVE THE DATE! 2018 Swan Days Festival
December 8, 10:00AM–4:00PM • Celebrate the annual return of the majestic Tundra Swans • Guided bird tours. Educational programs. Craft and food vendors. The educational events and vendors will be at Mattamuskeet School and on Mattamuskeet National Wildlife Refuge. Visit Swan Days on Facebook, or the Swan Days Website at www.swandays.com.
PC Democratic Party Monthly Meetings
Between now and the November elections, Pamlico County Democratic Party will hold monthly meetings on the first Tuesday of each month. There will be a social at 5:30 and the meetings will begin at 6:00. The location will vary and be available on our website at www.PamlicoDemocrats.com. An agenda for the meeting will be sent by email prior to the meeting. You may sign up for email updates at www.PamlicoDemocrats.com.
PC Republican Party
The PC Republican Party meets the 4th Tuesday of the month at their GOP Headquarters at 618 Main Street, Bayboro at 6:30 pm. Contact Chairman Dave Wickersham at 252.269.4101 for further information.
NAACP Monthly Meeting
The NAACP of Pamlico County will hold its regular monthly meeting on the second Monday of each month at 6 p.m. at the Pamlico County senior Services Center at 800 Main Street in Alliance. All interested persons are invited and welcome to attend.
Alzheimer's Dementia Caregiver Support
Are you, or someone you know, caring for a loved on with Alzheimer's or Dementia? This can be very challenging, and there is support available. You are invited to the Alzheimer's/Dementia Caregiver Support Group Meeting at the Pamlico County Senior Center the firs and third Monday of the month at 2 p.m. For more information call Beth Hardison at 745-7196.
Oriental Farmers Market
Open every Saturday from 8:30 to 11:30 a.m. Located on Hodges Street in front of Garland Fulchers Seafood. The market features a wide variety of goodies including locally grown produce, farm fresh eggs, home-baked breads, biscotti, cookies, cakes, pies as well as preserves and chocolates.