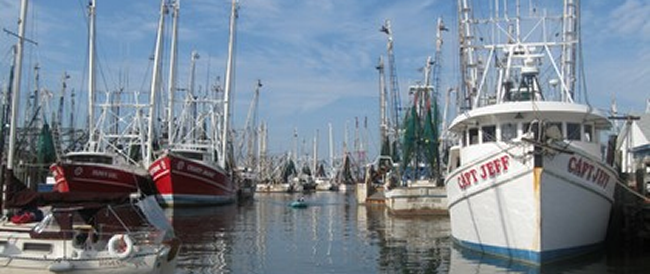 Easter Egg Hunt At Vandemere UMC
Vandemere UMC will hold its annual Easter Egg Hunt followed by a cookout on Saturday April 15, 2017 beginning at 10:00 am. Everyone is invited. Bring your own basket. Their Easter "Sonrise" service will be April 16th at 7:00 am at the waterfront in Vande-mere with breakfast and regular worship immediately following.
Oriental In-water Boat Show
It's official - the 9th annual Oriental In-Water Boat Show, Nautical Flea Market & Wooden Boat Expo has now booked exhibitors spanning the East Coast from Cataumet, Maine south to Fort Lauderdale and Yulee, Florida. If you want to see what a real boat show looks like, be in Oriental April 21-23.
Cycle NC Reminder
The 2017 Cycle NC Coastal Ride will be taking place April 28-30. The Town of Oriental encourages local businesses or those offering services to bring any promotional information to the Town Hall for distribution to Cycle guests. Oriental Town Manager, Diane Miller, says they want to help any way they can. Call 249-0555 for more information.
Beer & Wine Renewal Notice
All Pamlico County businesses selling beer and wine either ON PREMISE or OFF PREMISE are hereby notified the County Beer and Wine License are to be renewed by May 1, 2017. County licenses are issued on May 1st and expire on April 30th of the following year. If you have any questions, please call the Register of Deeds office at 252-745-4421
CPR/First Aid Certification Course
Thursday, April 27 at 6:00 pm. Cost 30.00, payable at the event. Location: Pamlico Partnership for Children, 702A Main Street, Bayboro NC. Call 252-745-7850
Mineo Bingo At Minnesott Golf & Country Club
Minneo Bingo Wednesday, April 12 5:15 p.m. Bingo Packets go on sale. 6 p.m. Dinner Buffet. 6:30 p.m. Bingo begins. Bring a friend. Community is invited. This event will be held every 3rd Wednesday of the month. Call 252.514.5641 for more information.
Ahoy There! Community Family Fun Day At Camp Seafarer
Camp Seafarer is hosting its 1st Community Family Fun Day on Sunday, April 23rd from 3-7pm!!! FREE!!!! Pack your bags and come enjoy an afternoon full of activities! Dinner is included, but we need to plan accordingly, so please contact Debbie Caraballo (252-249-1212) with your name and num-ber you're bringing. Hope to see you there!
A Plastic Ocean
Film Screening and Discussion Wednesday April 19, 2017. 6:30 -7:00pm Meet and Greet, 7:00-9:00pm film and discussion. Presentations following the screening by Lisa Rider and Bonnie Monteleone at Joslyn Hall at Carteret Community College, 3505 Arendell Street, Morehead City, NC. Free and open to the public. Refreshments provided. Register here: https://sites.google.com/site/seawolf4h/ Or just show up! Sponsored by Croatan Group of the Sierra Club and others https://Croatangroup.wordpress.com more information.
Easter Egg Hunt
Saturday, April 15, 11:00 am, Easter Egg Hunt. Chil-dren ages seven and younger are welcome to join the fun. Prizes, refreshments and lots of eggs – it's all free – just bring a basket! For more information contact the BHA at 252-728-5225 or visit the website at www.beauforhistoricsite.org
Community Family Fun Day
Pamlico Partnership for Children is hosting a Community Family Fun Day on May 6 from 10-12 (rain date is May 7 from 2-4) at the Pamlico High School track/field Community agencies and organizations arewelcomed and encouraged to participate, registration is now taking place. The event will be free for families and children therefore no vendors will be allowed to sell items. Please call the Partnership office at 252-745-7850 for information on registrtion.
Save The Date
Pamlico Partnership for Children will hold The 5th Annual Mad Hatter- "Beach Ball" on July 22 at 6:00 pm at the PCC Delamar Center. They are currently seeking donors and sponsors for the event. Tickets will go on sale in April. Please call 252-745-7850 for more information.
9th Annual BOCO Music Festival
April 29 at the Turnage Theatre and downtown Washington from 10 a.m. to 10 p.m. rain or shine. This free festival headlines the Bad Ridge Bluegrass Band at 7 p.m. Free music all day features jams and performances of traditional music. For more info. visit www.bctma.org.
Alzheimer's Dementia Caregiver Support
Are you, or someone you know, caring for a loved on with Alzheimer's or Dementia? This can be very challenging, and there is support available. You are invited to the Alzheimer's/Dementia Caregiver Support Group Meeting at the Pamlico County Senior Center the first and third Monday of the month at2 p.m. For more information call Beth Hardison at 745-7196.
Oriental Farmers Market
Open every Saturday from 8:30 to 11:30 a.m. Located on Hodges Street in front of Garland Fulchers Seafood. The market features a wide variety of goodies including locally grown produce, farm fresh eggs, home-baked breads, biscotti, cookies, cakes, pies as well as preserves and chocolates.
New Bern Farmers Market
Grow it, Sew it, Make it, Bake it. April 15 "Pick an Egg" from our Easter Basket Sweets or Treats, Prizes or Surprises! SpringFest Coming Soon, April 22. The New Bern Farmers Market is now accepting SNAP/EBT. Open Saturdays from 8 a.m. to 2 p.m. Located at 421 South Front Street in Downtown New Bern. Vendor space available. Call 252-633-0043.
NAACP Monthly Meeting
The NAACP of Pamlico County will hold its regular monthly meeting on the second Monday of each month at 6 p.m. at the Pamlico County senior Services Center at 800 Main Street in Alliance. All interested persons are invited and welcome to attend.
Pamlico Chorale
The Pamlico Chorale is rehearsing Monday evenings at 7:00 p.m. at the Oriental United Methodist Church Fellowship Hall. We are giving out new music and preparing for the Spring Concert in April. Hope to see some new faces and hear some new voices.
Toddler Partnership Play Group
The Pamlico Partnership For Children Play Group is held on Wednesday mornings at both 9 a.m. and 10:30 a.m. at the Pamlico Primary School, room 205. Children from birth to age 3 along with their caregiver are invited to participate in a Free weekly play group. Children will meet and play with other children and have fun while learning. Please contact Michelle Shields at 252-745-7850 or michelle@pamlicopartnership.org.
Oriental Rotary Club Scholarships
The Oriental Rotary Club is taking applications for scholarships from the 2017 graduating class of Pamlico High School and other graduating seniors who are residents of Pamlico County but do not attend Pamlico County High School. If you wish to apply, please contact the guidance secretary at Pamlico County High School or Jim Ragan at 252-249-1156 for more details. Applications should be completed and returned by April 24, 2017.
Cinco de Mayo Fiesta
The Oriental Woman's Club Benefits Scholarship Fund on May 5 at 6 p.m. Wine tasting by Nautical Wheelers, tacos, Mexican dinner and dessert. $25 per person. Tickets available at Nautical Wheelers and First Citizens Bank.