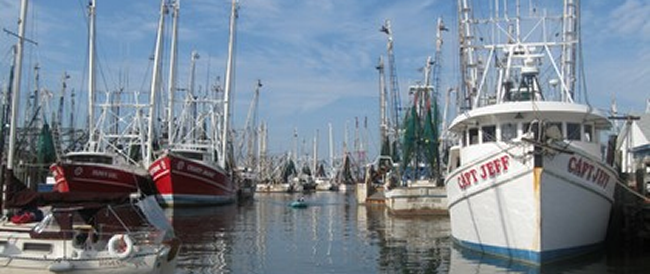 See our new "Socially Civic" page on 9A to find out about volunteer opportunities in your community.
---
OWC Chowder Cook-off
Oriental Woman's Club Chowder Cook-off, March 17, at Oriental Marina Courtyard, 11:30-1:30, taste different kinds of St Patty's Day chowders, vote for the BEST and enjoy music of Harbor Sounds. Call Sally Belangia at 252-671-9288 to be a Chef!
NSA Shrimperoo
Saturday, March 17th, 2 pm at O'TownOpen to the public. Join the festivities and plenty of shrimp, foods, live music and libations! $10 for nonmembers
Goose Creek State Park Welcome To Goose Creek
Saturday, March 17th at 2 p.m. This presentation will introduce all the wonderful things you can fin at the park from recreational opportunities to our wonderful natural communities. This is great for first-tim visitors or anyone wanting to get to know the park. Meet at the visitor center.Call the park offic at 252-923-2191 for more details.
Friday Night Flick Is "Waking Ned Devine"
Movie starts at 7:30 p.m. at The Old Theater. Admission is $6, includes free popcorn. 609 Broad St, Oriental. Rated PG
Mt. Zion MB Church Anniversary
Sunday, March 18 at 11 a.m. and 3 p.m. at Mt. Zion MB Church in Arapahoe with Guest Pastor G. Ottis Greene of Mt. Pilgrim, Newport. For more information contact Pastor Jerlvine Collins at 252-249-0000.
Antioch Congregational Christian Church Mass Choir 36th Anniversary
Sunday, March 18 at 11 am Sermon with Pastor G. Sawyer and 4 pm Sermon with Bishop R. King. Call Bertha Smith for more info. at 745-3079.