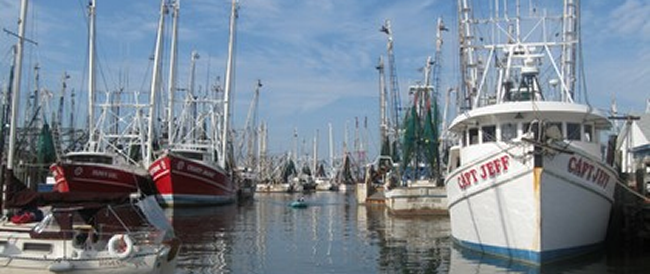 • PCHA Hosts Membership Meeting
The Pamlico County Historical Association will hold its monthly membership meeting on Monday, August 24 at 7:00 p.m. at the museum and heritage center in Grantsboro. The program for the evening will be Stories from Beards Creek. All members and the public are invited. Refreshments will follow the meeting. For more information, please call Pat Prescott at 745-2239 Tuesday - Friday, 10:00 a.m. - 4:00 p.m.
Oriental Woman's Club Charity Golf Tournament August 29
Celebrate Labor Day at the 4th Annual Charity Golf Tournament sponsored by the Oriental Woman's Club. The event will be held Saturday, August 29 at Minnesott Golf & Country Club. Registration and Hole Sponsor forms are available at First Citizens Bank, Minnesott Golf & Country Club, at www.orientalwomansclub.org or by contacting Sally Belangia at 671-9288. Proceeds will benefit the Charitable Works of the Oriental Woman's Club, a 501(c)(3).
• Greens Creek Regatta Set for Sept. 5
The 21st Greens Creek Regatta, sponsored by Oriental Dinghy Club, is just around the corner on September 5. This is a regatta limited to sail boats under 20'. Stay tuned for the NOR and Application Form to be posted on OrientalDinghyClub.com website. A promise for a fun day!
• Pistol Match Scheduled for Sept. 5
Safe Shooters Action Pistol Match will be held Sept. 5 at the PCLEA Range, 2280 Millpond Road, Bayboro and is open to the public. $20 entry fee plus $5 range fee. Registration begins at 8am. Snacks, drinks and raffle. Overall first place wins 50 percent jackpot and second place winner retains entry fee. For more information call 252.571.8647 or send an email to: safeshooters@usa.com.
• "Soul of a Woman" Opens in Morehead"
Soul of a Woman" show opening at the Carolina Artist Gallery in Morehead City. A unique perspective of the inner soul. September 5th through November 6th. Special reception on Saturday, September 19th from 5 to 8 p.m featuring live music and refreshments. The Carolina Artist Gallery is located at 800 Evans Street in Morehead City. For more information call 252.726.7550.
• "Taste of Pamlico" Set for Sept. 22
Enjoy a "Taste Of Pamlico" on Tuesday, September 22nd from 4 to 7 p.m. at the Pamlico County Community College Delamar Center in Grantsboro. Sponsored by the Pamlico County Chamber of Commerce, The Small Business Center, Pamlico County Community College and the County. Sample tasty delights from local
restaurants with live entertainment by local musicians. Admission is free. Contact Joyce Swimm at
252.745.3008 for more information.
• Pan Harmonia in Concert
The Pan Harmonia will appear Friday, September 25, 7:30pm at First Presbyterian Church Session House, New
Bern. The performance features Kate Steinbeck, flute; Rosalind Buda, bassoon; Ivan Seng, piano and Chamber
works by Camille St. Saëns, Joseph Jongen and Michael Burns. Free admission. For more information, visit www. panharmonia.org, write office@panharmonia.org or call 828-254-7123
• Annual Rufus Brinson Event at PCC
5th Annual Rufus Brinson Dinner Dance and Art Show. Saturday October 10th from 5:30 to 10:30 p.m. Featuring the Crystal Coast Band, bringing the best of the beach, boogie and blues. The Delamar Center, 5049 Highway 306 South in Grantsboro. Dinner and Dance: $25, Dance only: $15. Call 252.249.1851 x 3010 for more details.
•The Coastal Environmental Partnership announces Household Hazardous Waste collection events October 10
Pamlico and Craven events will both take place on Saturday, October 10. The Pamlico County Courthouse on Highway 55 in Bayboro is the site for the Pamlico event. The hours there are 9:00 am to 12:00 noon. Craven Community College, 800 College Court, in New Bern is the site for the Craven event. Signs will direct you to parking lot E, near Orringer Auditorium. The hours there are 8:00 am to 1:00 pm.
Accepted items include: Latex and oil paints, used motor oil, farm pesticides, gasoline, drain openers, paint thinners, cooking oil and antifreeze.
Items not accepted include: Commercial waste, gas cylinders, explosives, ammunition, or infectious, biological or radioactive wastes.
State law forbids accepting materials from commercial sources.
Electronics are accepted year round in Carteret, Craven and Pamlico Counties. For more information contact your local solid waste department:
Craven County 252-636-6659
Pamlico County 252-745-4240
Please call Bobbi Waters at 252-633-1564 or e-mail her at bobbi@crswma.com for more information.
These events are co-sponsored by the NCDA&CS and the NC Cooperative Extension Service.
Ongoing Events
Vickie Lewis Jones and BeGlobal invite the community to visit the Aurora Community Garden on Wednesday Nights, 6:30pm. Come walk the garden paths, learn about healthy living and see what we're doing. On Saturday mornings, the community gardeners are selling vegetables grown in the gardens. This week they'll be in Edward in front of the VeryKwik. Next weekend they'll return to the Dollar General Aurora.
This week at the New Bern Farmers Market features homegrown vegetables in season, local farm raised meats, fresh local seafood & honey, handcrafted woodwork, original art & jewelry. The market is open Tuesdays, 10am - 2pm and Saturdays, 8am - 2pm.
• Brazilian Jiu-jitsu
New Bern Parks and Recreation Department is sponsoring Brazilian Jiu-Jitsu for boys and girls ages eight to thirteen. Brazilian Jiu-jitsu is a martial art that teaches a smaller person "male or female" how to defend themselves against a larger person. It is a combination of judo and Japanese jiu-jitsu. It is popular around the world and soon to be an Olympic sport. This class will be Mondays and Wednesdays from 7:00 p.m. until 8:15 p.m. beginning June 22 at the Stanley White Recreation Center located at 901 Chapman St. The cost is only $20.00 per participant for a four week class session. Registration has begun and participants must bring a copy of a recent physical in order to sign up for the class. For more information contact Gus Hill 639-2908.
Open Jam Session

At the PCC Johnson Building Mall at 6:00pm on the 3rd and 5th Thursday of each month there is an open jam session. This is an informal gathering for any and everyone who enjoy a pickin' and a playin' and a singin'. For information call Leigh Russell at (252) 249-1851 Ext.3033 or Denise Meyerson at 252-249-1851x3034.
• Oriental Farmers Market Open Saturdays
The Oriental Farmers Market on Hodges Street is open every Saturday, 8-11 (beginning Nov. 29 - hours change to 9-noon). The market features a wide variety of goodies including farm fresh eggs, home-baked breads, biscotti, cookies, cakes as well as preserves and homemade chocolates. Don't miss the hormone-free, home-raised pork, an assortment of crafts that make great holiday gifts and an ever-changing selection of new items each week.
• Dragon Boat Practice Begins
Spring has arrived and it's time to get out on the water and have some awesome fun paddling on "Minerva," the Oriental Dragon Boat Club's dragon boat. Practice begins on Sunday mornings and Thursday evenings beginning on Sunday, April the 19th at 9am. Thursday practices will begin at 5:30pm. Meet at Clancy's Marina (located on Midyette Street just past Hodges St.) to gather and move the boat to the Wild Life Ramp. All that you need to do is dress in comfortable clothes, bring water and we'll provide the life jackets (or bring your own) and paddles. For questions, contact Linda Parker at 249-0888. Paddles up!
• New Interactive Community Calendar
Sheri Rettew, Executive Director of the Hope Clinic, has created an interactive community calendar for the Chamber of Commerce that is super user friendly! Anyone can log on and post an event to spread the word throughout the county. This free service is open to all community and civic groups, churches, schools, nonprofits, organizations, and businesses in Pamlico County and surrounding communities. Visit www.pamlicochamber.com and click on Community Calendar. Email info@pamlicocommunitycalendar.
com with questions or corrections.
• Blacksmiths Offer Workshop
A free workshop ispresented by the Blacksmiths of Pamlico County at the Heritage Center in Grantsboro from
11am to 2pm the last Saturday of every month. The blacksmiths will show you how to make simple things such as hooks so you can take something home.
• Narconon New Life Retreat Drug and Alcohol Rehabilitation and Education
Narconon would like to remind families that the use of addicting drugs is on the rise, take steps to protect your family from drug use. If you know anyone who is struggling with drug addiction get them the help they need. Call for a free brochure on the signs of addiction for all drugs. Narconon also offers free screenings and referrals. 800-431-1754 or DrugAbuseSolution.com
• ADDICTION COUNSELING
Narconon can help you take steps to overcome addiction in your family. Call today for free screenings or referrals. 800-431-1754