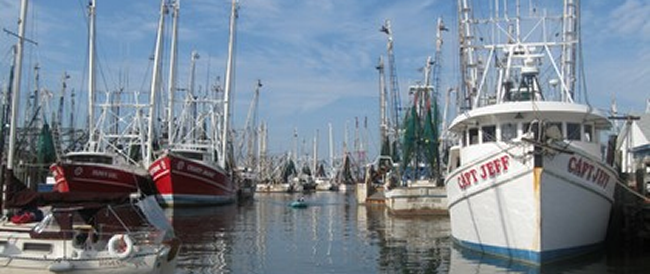 • Oriental Farmers Market Open Saturdays
The Oriental Farmers Market on Hodges Street is open every Saturday, 8-11 (beginning Nov. 29 - hours change to 9-noon). The market features a wide variety of goodies including farm fresh eggs, home-baked breads, biscotti, cookies, cakes as well as preserves and homemade chocolates. Don't miss the hormone-free, home-raised pork, an assortment of crafts that make great holiday gifts and an ever-changing selection of new items each week.
• Memorialize Loved Ones at Christmas
New Bern Parks & Recreation invites everyone to hang a weather-safe ornament on our Memory Christmas Tree, located under the Gazebo in Union Point Park. This tree will be placed under the gazebo during the Christmas season this year and for years to come. Memorialize your loved one today. For more information, please call 252-639-2901 for more details.
• Alliance Pentecostal Hosts Fundraiser
The Alliance Pentecostal Holiness Church located at 194 Main Street in Alliance is raising money to replace
the church floor. Through sales at the local consignment shop, "New To You," located at the intersection
of Route 304 and Highway 55 in Bayboro, adjacent to the post office. Ellen Cunio, parishioner of Alliance
Pentecostal Holiness Church and volunteer at "New To You," stated that all proceeds from the store will go
directly to a fund for the floor replacement. The shop is open Wednesdays and Saturdays from 8am to 5pm
and is seeking donations of slightly used goods, including household items, clothing, jewelry, tools, toys,
antiques and so much more. As always, the Alliance Pentecostal Holiness Church welcomes new members and is grateful to the residents of Pamlico County for their continued support. For more information, call Ellen Cunio at 252.675.3338.
• Mitchell/Henderson Christmas Program Tickets on Sale
Tickets for the December 20th concert by Abigail Mitchell, soprano, and Oliver Henderson, tenor, are now available at Nautical Wheelers in Oriental. The duo will perform selections from Handel's Messiah, songs of Maurice Ravel and Peter Warlock, as well as some new arrangements of popular Christmas songs, accompanied by pianist Eric Stellrecht.
Oliver Henderson is critically acclaimed for his "perfect comic timing" and is accomplished not only as a comic singer/actor but also in romantic operatic leads. Abigail Mitchell recently came to international attention as the First Prize winner of the 2011 International Vokal Genial Competition, sponsored by the Munich Konzertgesellschaft and the Munich Radio Orchestra.
Your ticket also includes an invitation to meet the performers at a reception at the Old Town Hall, 505 New St., Oriental (next to M&Ms), following the concert.
DATE: December 20, 7:30 p.m.
Box Office opens at 6:30 p.m. ~ Doors open at 7:00 p.m. ~ Concert begins at 7:30 p.m.
Tickets: $10.00. Tickets on sale at Nautical Wheelers, 411 Broad St., Oriental.
All proceeds go to the support of The Old Theater, a non-profit organization.