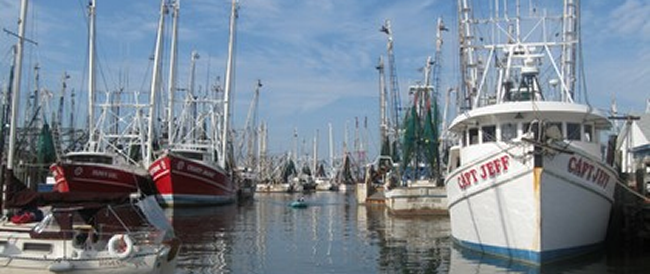 • Aurora Meet and Greet
Concerned citizens of the town of Aurora are invited to join Chief Mike Harmon and the Crime Stoppers
on Wednesday, July 23rd, 6:30 pm at the Aurora Community Center.
• Goose Creek Park Events
Tuesday, July 29, 2pm - Fire and the Longleaf Pine. We will show a video that will explore the nature of a very special habitat, the longleaf pine savanna with its amazing stories of biodiversity, interdependence and dependence on fire. We'll also take a look at some of the equipment used on burn operations and some of the effects that fire has on the park. Meet in the visitor center.
• Adult Summer Reading Program
Hazel Guilford Memorial Library will be signing up adults for a summer reading program. An adult STEM (science, technology, engineering and mathematics) Program, with book bingo, tic tac toe and more; evening programs will be Thursdays at 6:30 pm beginning July 10th with Environmentally Friendly Cleaning Products. July 17th There's an APP for that, July 24th a Sci-Fi Movie to be announced and July 31st Jeopardy and Big Bang Theory.
• "How to Start a Business" Workshop
Dream of being your own boss? If so, the Small Business & Technology Development Center (SBTDC) at ECU offers a free monthly workshop that's just for you. If interested, plan on attending this free event on August 6, 2014 from 5:30 – 7:30pm at ECU's Willis Building (300 E. 1st St.) in Downtown Greenville. You may register by sending an e-mail to ecu@sbtdc.org or by calling 252-737-1385.
• West Branch Missionary Baptist Church Women's Conference
The West Branch Missionary Baptist Church is holding a Women's Conference on August 9, 2014 from 9am to noon. Please join us for a delightful time in the Lord. Our theme is "Redeeming the Time – Possessing the Land." Our speakers will be Minister Hope Renee Bryant (The Past – Dominion), Minister Jodi Gilliam (The Present – Redemption), and Pastor Jerlvine Collins (The Futuer – Reigning). Fore more information, please contact Minister Tonya Shaw on Facebook and follow the link: https://www.facebook.com/events/482941481826505/.
• Driver Education To Be Held In August
Students who are at least 14 years 6 months old, or will be by August 11, and interested in taking the North Carolina State Driver Education 30-hour classroom instruction class should pick up a registration form from the PCHS Main Office. Registration Forms must be completed and returned to the PCHS Main Office by 8:00 AM Wednesday, August 6. The classes will be held August 11-15 from 8:00 AM to 2 PM each day. Students will need to bring a bag lunch that does not need refrigeration. No lunches may be delivered to the school for students. Students will meet in the classroom across from the PCHS cafeteria. High school students planning to take the class must have passed at least three of their four semester courses according to the most recent reporting period. ACS and PCMS student must be passing at least 70% of their classes and be recommended by their school administration. Students without a clean disciplinary record will have their disciplinary record reviewed by the administration for inclusion in the class. Names of students accepted in the June class will be posted Friday morning (8/9) on the front door of PCHS main entrance and the front door of the cafeteria entrance. Questions concerning Driver Education should be directed to Joshua Gaskill joshuagaskill@pamlicoschools.org
• Aurora Farmers Market Open
Aurora/Richland Township Farmers Market is open Saturdays, 7:30 am - noon, at fossil festival field on Chapin and Third Streets across from water tower and police station. Come by and enjoy the morning with us. For more information, stop by the Chamber office open Tuesdays from 9 am until 1 pm. Leave a message at the chamber 252-322-4405, e-mail us Aurorachamber@embarqmail.com or call Gail at 252-944-7868.
• Summer Four-Day Workweek
In an effort to conserve energy and to be more fiscally responsible, Pamlico County Schools will operate on a four-day workweek beginning the week of June 23, 2014 through August 8, 2014. During these summer hours, district residents and community members can call the schools and the central office from 7:00 a.m. until 5:00 p.m., Monday through Thursday.
• Benefit Show for Camp Vandemere
On August 27, 2011 a major hurricane named Irene roared into our coastal communities. On that day many lives were changed forever. Pamlico County was one of the hardest hit. Camp Vandemere, a summer youth camp was destroyed. Many young people attended camp and gospel sings were held there. A group of praise and worship singers called Justified got their start at this camp. Dixie Strings made up on Carey Smith, Kaitlyn Spain, and Justin Banks accompanied by Dixie and Asa Gatlin decided to help raise funds to help rebuild the camp. A gospel sing will be held featuring Dixie Strings and their special guests The Four in Christ Quartet and The Second Edition Quartet. A love offering will be received for Camp Vandemere. The service will be at Antioch FWB Church at 6:00PM on Saturday August 2, 2014. The contact person is Ann Banks @ 244-0712 for more information.