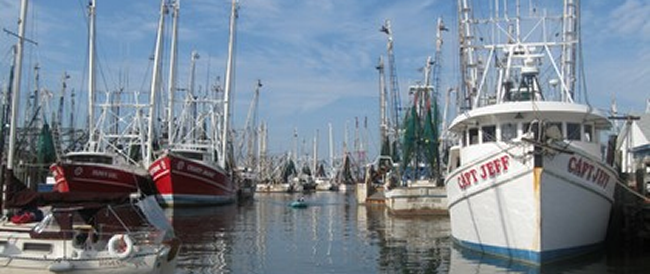 • Hospice Holds Spring, Summer Sale
Hospice is currently holding a final sale for spring and summer clothing. All adult clothing, shoes, pocketbooks
and hats are $1 per piece. Children clothing is .50. Store hours are Monday-Friday, 10am-4pm and Saturday, 10am-1pm.
• Pamlico Chorale Kicks Off 26th Season
The Pamlico Chorale will begin rehearsing for its 26th year of singing choral music on Monday, Sept. 8 at 7pm in the Oriental United Methodist Fellowship Hall. Started in the Old Theater in 1989 with 20 people that love singing and growing at one time to 75 members, the Chorale has provided music for the Spirit of Christmas, Spring Concerts, Croaker Festival, Thanksgiving and other special occasions. The only requirement of the group is that you have a little knowledge of music and a love for sharing it with other people. The Pamlico Arts Council has been a supporter of our group for years. We offer graduating seniors scholarships when they sing with us and have awarded ten scholarships so far. We hope to see new faces at our first rehearsal. For more information call 249-2475.
• Revival, Revival, Revival
A Three Night Holy Ghost filled Revival will commence at Antioch Christian Church, located in the Maribel Community, September 10-12 at 7:30 p.m. The revivalist for the week will be Pastor Damon Royal of Contending for the Faith Church, 1006 Academy Street, Wilson, NC. The music will be rendered by various choirs in the surrounding area. Please come and help us up-lift the name of Jesus. For further information, please contact Deacon Douglas Pearsall at (252) 745-4945 or Pastor Gernard Sawyer at (252) 244-2549.
• Monarch to host first golf tournament in New Bern Sept. 11
Monarch will host its first Dreams Take Flight Golf Tournament at the New Bern Golf & Country Club on Thursday, Sept. 11. Funds raised from the event will benefit the programs and services Monarch provides in Craven, Jones and Pamlico counties to people with intellectual and developmental disabilities, mental illness and substance abuse disorders. Registration begins at 8:30 a.m. and tee time is 10 a.m. Dozens of teams will participate to support Monarch and compete for the championship title. Corporate tournament sponsors in Craven County include Cella Ford, Seniors Choosing to Live at Home, Sears and Zaxby's. The Dreams Take Flight Golf Tournament sponsorship opportunities provide statewide exposure to businesses and community partners. To register, become a sponsor or for more information about the tournament, please contact Sylvia Hancock, regional administrative director at Monarch, atsylvia.hancock@monarchnc.org</promail/src/compose.php send_to=sylvia.hancock@monarchnc.org> or (252) 671-0337. You can also visit www.monarchnc.org<http://www.monarchnc.org> for details or to register online. Lunch is included in the price of registration.
• Malpass Brothers to Perform Sept. 12-13
Music steeped in the legacies of Johnny Cash and Hank Williams comes to life with the hip-shakin', high-steppin' spirit of the Malpass Brothers. Pamlico Musical Society and the Old Theater have teamed up to present two great nights of pure country entertainment presented by two of the most original country artists in a generation. On Friday, September 12 and Saturday, September 13, the Malpass Brothers will perform at Oriental's Old Theater at 7:30 p.m. Tickets to the Malpass Brothers concert are $22 and available by calling 252-249-3670, or online at www.pamlicomusic.org. You can also pick up tickets at Nautical Wheelers, 411 Broad St., Oriental.
• Aurora Yard Sale Set for Sept. 13
Aurora Yard Sale and Bake Sale will be held at White Hill OFWB Church, 9204 Old Sand Hill Rd Saturday, Sept. 13 from 7am-1pm - rain or shine.
• Friday Flicks Presents White Squall
Based on a true incident from 1960, White Squall is the story of the tragic sinking of the brigantine Albatross during a Caribbean storm. The Albatross was home to a prep school educational program combining classroom
work with real-life adventure, and captained by the grizzled seafaring captain, Christopher Sheldon (Jeff Bridges). Rated PG-13. The date is Sept. 19 - Box Office opens at 6:30 p.m. ~ Doors open at 7:00 ~ Movie starts at 7:30 p.m. Tickets: $5.50 (includes sales tax). Your admission includes free popcorn and the first episode of the 1936 short series SOS Coast Guard. Bela Lugosi stars as a mad scientist attempting to sell his super-weapon, "disintegrator gas," to the highest bidder. All proceeds go to the support of The Old Theater, a non-profit organization
• Uniform, Shoe Sale at CarolinaEast
The CarolinaEast Auxiliary will hold a uniform and shoe sale in the AHEC Classroom 1 at the hospital. Sept. 29-30. Proceeds will go to the CarolinaEast Health System for patient care items, equipment, grants and scholarships. For more information call Jane Moore at 637-5547 or the gift shop at 633.8086.
• Bluegrass at the Oriental United Methodist Church
If you missed the inaugural performance of The History of Bluegrass by the Harbor Sounds at the Old Theater a while back, you'll have another chance to see it on Sunday evening October 19 at 6pm at the Oriental United Methodist Church. Sponsored by the church's Sara Veal Circle, you'll also be able to enjoy a silent auction and homemade pies and ice cream after the show in the Fellowship Hall. OUMC is at 404 Freemason Street, Oriental.
• PCHC Offers Market Spaces
The Pamlico County Heritage Center is offering spaces in its parking lot on Saturdays. The spaces are available to the public for a price of $20. Hours of operation are from 7am through 3pm. Spaces may be utilized for bake sales and yard sales only. No alcoholic beverages or drugs for illegal use are allowed. Contact Pat Prescott at (252) 745- 2239 for more information or to schedule a space.
• Aurora Farmers Market Open
Aurora/Richland Township Farmers Market is open Saturdays, 7:30 am - noon, at fossil festival field on Chapin and Third Streets across from water tower and police station. Come by and enjoy the morning with us. For more information, stop by the Chamber office open Tuesdays from 9 am until 1 pm. Leave a message at the chamber 252-322-4405, e-mail us Aurorachamber@embarqmail.com or call Gail at 252-944-7868.
• PCHS Class of 1984 Plans Reunion
The Pamlico County High Class of 1984 will celebrate its' 30th Reunion October 3 – 5, 2014. The cost for the weekend is $50 per person. For more information and registration, contact: Karen Squires (252-671-
5137), Michelle Smith-Boomer (252-229-9418), Cheryl Ollison-King (252-675-3373), Michelle Mattocks, Leone Holton Lewis or email pchsclassof1984@suddenlink.net.