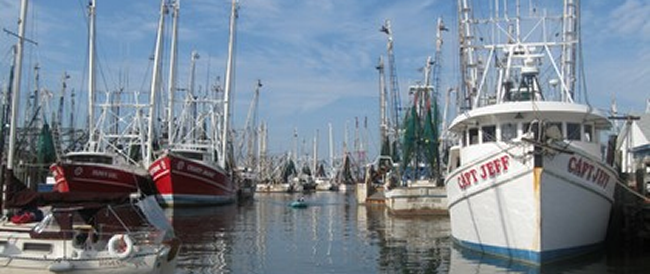 • "Soul of a Woman" Opens in Morehead"
Soul of a Woman" show opening at the Carolina Artist Gallery in Morehead City. A unique perspective of the inner soul is running through November 6th. The Carolina Artist Gallery is located at 800 Evans Street in Morehead City. For more information call 252.726.7550.
• Goose Creek Fire Station Hosts Open House
The Goose Creek Island Volunteer Fire Department will hold an open house to celebrate the grand opening of their new fire station on Saturday, October 10, from 11 a.m. to 3 p.m beginning with an opening ceremony followed by a BBQ plate lunch. There will be music, vendors, a free car show and much more. Vendors and car show entrants are still needed. For more information please call Kathy Lewis at 252-229-4710 or Jennifer Hacker at 252-229-4432.
•The Coastal Environmental Partnership announces Household Hazardous Waste collection events October 10
Pamlico and Craven events will both take place on Saturday, October 10. The Pamlico County Courthouse on Highway 55 in Bayboro is the site for the Pamlico event. The hours there are 9:00 am to 12:00 noon. Craven Community College, 800 College Court, in New Bern is the site for the Craven event. Signs will direct you to parking lot E, near Orringer Auditorium. The hours there are 8:00 am to 1:00 pm.
Accepted items include: Latex and oil paints, used motor oil, farm pesticides, gasoline, drain openers, paint thinners, cooking oil and antifreeze.
Items not accepted include: Commercial waste, gas cylinders, explosives, ammunition, or infectious, biological or radioactive wastes.
State law forbids accepting materials from commercial sources.
Electronics are accepted year round in Carteret, Craven and Pamlico Counties. For more information contact your local solid waste department:
Craven County 252-636-6659
Pamlico County 252-745-4240
Please call Bobbi Waters at 252-633-1564 or e-mail her at bobbi@crswma.com for more information.
These events are co-sponsored by the NCDA&CS and the NC Cooperative Extension Service.
• Heritage Day Rescheduled
The Pamlico County Historical Association's Heritage Day originally scheduled for Saturday, October 3th has been postponed until Saturday, October 17th because of the expected bad weather. Mark your calendars to
attend! Contact 252-745- 2239 for more information.
• Musical Performers Needed
The Ol' Front Porch Music Festival has an outstanding group of performers for the Saturday, October 17th event. All types of music – bluegrass, gospel, youth groups, folk, jazz, oldies, big band, classical, Irish, Mexican, Cajun – will be playing on porches in Oriental from 11am-3pm. Contact Dottie Osmun at (252) 617-0540 or dottieosmun@gmail. com for more information.
• Rotary to Host Annual BBQ Dinner
On Saturday October 17 the Oriental Rotary Club will hold its "Annual BBQ Chicken Dinner" at the Oriental Woman's Club, 1007 Gilgo Rd. Oriental. The cost of the dinner is $10 per person and is to be served between the hours of 5-7 pm. The dinner will be "dine-in or take-out". Tickets are available at First Citizens Bank (Oriental Branch), Nautical Wheelers, Broad St., Oriental and from Oriental Rotary Club members. The proceeds will fund the Oriental Rotary's charitable activities.
• Oriental UMC Holds Homecoming Oct. 18
Oriental United Methodist Church, a beacon for help, healing and hope, welcomes all to celebrate the 2015 Homecoming on Sunday Oct. 18 at 10am. The Reverend Linda Taylor Sound, District Superintendent will preach the sermon during an outdoor service. Moore's famous barbecue will be served in the Fellowship Hall after the sermon. Please RSVP to 252-249-0213 by October 10.
• State Fair Trip for Seniors
New Bern Parks & Recreation Department will be providing transportation to the State Fair for seniors. Interested participants may register at Stanley White Rec. Center. The trip will take place on October 20. The bus will be leaving at 7:30 am and will return by 4:00pm.The transportation cost of the trip will be $5 and admission will be free for senior citizens 65 and over. For more information contact Ashley Parham at 639-2913 or parhama@ newbern-nc-org.
• Ladies of the Neuse/OWC Fall Bazaar November 7
Ladies of the Neuse and the Oriental Woman's Club Host a Fall Bazaar. The holidays will be upon us sooner than you think and it's never early enough to start planning for those special gifts and stocking stuffers. Join us on November 7th from 9am to 2pm at the OWC clubhouse, 1007 Gilgo Rd., Oriental, for our Fall Bazaar. There will be a wonderful selection of handmade crafts and edible delicacies. Local artists will be contributing to the event so there are bound to be some pretty nice choices. All of the proceeds will benefit local community work by the sponsoring organizations.
Ongoing Events
• Chorale Seeks More Voices!
Pamlico Chorale will resume rehearsals on Monday, September 14th at 7:00p.m. in the Oriental U. Methodist Church Fellowship Hall. Great fun will be had singing together. New members wanted!
Open Jam Session

At the PCC Johnson Building Mall at 6:00pm on the 3rd and 5th Thursday of each month there is an open jam session. This is an informal gathering for any and everyone who enjoy a pickin' and a playin' and a singin'. For information call Leigh Russell at (252) 249-1851 Ext.3033 or Denise Meyerson at 252-249-1851x3034.
Vickie Lewis Jones and BeGlobal invite the community to visit the Aurora Community Garden on Wednesday Nights, 6:30pm. Come walk the garden paths, learn about healthy living and see what we're doing. On Saturday mornings, the community gardeners are selling vegetables grown in the gardens. This week they'll be in Edward in front of the VeryKwik. Next weekend they'll return to the Dollar General Aurora.
This week at the New Bern Farmers Market features homegrown vegetables in season, local farm raised meats, fresh local seafood & honey, handcrafted woodwork, original art & jewelry. The market is open Tuesdays, 10am - 2pm and Saturdays, 8am - 2pm.
• Brazilian Jiu-jitsu
New Bern Parks and Recreation Department is sponsoring Brazilian Jiu-Jitsu for boys and girls ages eight to thirteen. Brazilian Jiu-jitsu is a martial art that teaches a smaller person "male or female" how to defend themselves against a larger person. It is a combination of judo and Japanese jiu-jitsu. It is popular around the world and soon to be an Olympic sport. This class will be Mondays and Wednesdays from 7:00 p.m. until 8:15 p.m. beginning June 22 at the Stanley White Recreation Center located at 901 Chapman St. The cost is only $20.00 per participant for a four week class session. Registration has begun and participants must bring a copy of a recent physical in order to sign up for the class. For more information contact Gus Hill 639-2908.
• Oriental Farmers Market Open Saturdays
The Oriental Farmers Market on Hodges Street is open every Saturday, 8-11 (beginning Nov. 29 - hours change to 9-noon). The market features a wide variety of goodies including farm fresh eggs, home-baked breads, biscotti, cookies, cakes as well as preserves and homemade chocolates. Don't miss the hormone-free, home-raised pork, an assortment of crafts that make great holiday gifts and an ever-changing selection of new items each week.
• New Interactive Community Calendar
Sheri Rettew, Executive Director of the Hope Clinic, has created an interactive community calendar for the Chamber of Commerce that is super user friendly! Anyone can log on and post an event to spread the word throughout the county. This free service is open to all community and civic groups, churches, schools, nonprofits, organizations, and businesses in Pamlico County and surrounding communities. Visit www.pamlicochamber.com and click on Community Calendar. Email info@pamlicocommunitycalendar.
com with questions or corrections.
• Narconon New Life Retreat Drug and Alcohol Rehabilitation and Education
Narconon would like to remind families that the use of addicting drugs is on the rise, take steps to protect your family from drug use. If you know anyone who is struggling with drug addiction get them the help they need. Call for a free brochure on the signs of addiction for all drugs. Narconon also offers free screenings and referrals. 800-431-1754 or DrugAbuseSolution.com
• ADDICTION COUNSELING
Narconon can help you take steps to overcome addiction in your family. Call today for free screenings or referrals. 800-431-1754