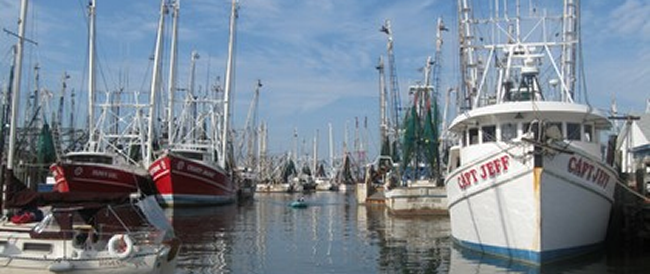 • Oriental First Baptist Announces Concerts
The Oriental First Baptist Church Fall Concert Series is now beginning. Sept. 28. Scheduled are - The Moseley Family Nov. 2 - The Harris Trio Nov. 16 - Harbor Sounds. All concerts begin at 6pm. Admission is free but a free will offering will be received.
• Halloween Celebration Planned
The Halloween Spooktacular will be held at the Hazel Guilford Memorial Library, Main Street, Aurora on Friday, October 31st from 11 am to 5 pm.
• Fall Bazaar in Stonewall Saturday
Stonewall United Methodist Church will hold its Fall Bazaar on Saturday, November 1 from 7:30 am to 1pm.
There will be a bake sale, crafts, Christmas crafts, a yard sale and a soup and sandwich lunch.
• Pamlico County Drug Awareness Day
On Saturday, November 1 from 10am to 3 pm Heartworks on Highway 55 in Bayboro will host Pamlico County Drug Awareness Day. The event is free. There will be hot dogs, face painting, a car show, driving impaired goggles, a DJ, volley ball, Triangle VFD, Pamlico County Rescue Squad and much more!
• Dogs for PAWS at OWC Fine Crafts Show
PAWS will be selling hotdogs at the OWC Fine Crafts Show at the OWC Club House, Gilgo Road in Oriental, on November 1 from 10am to 3pm to raise funds to support spaying and neutering of animals. Please come out for some yummy treats and to support this worthy cause for PAWS!
• Bethany Christian to Host Turkey Supper
Bethany Christian Church on Hwy 306 in Arapahoe will have a Turkey Supper on Saturday, November 1 from 5pm – until. Plates will be available for dine-in or take out and are $7.50 per plate.
• Bingo Night in Aurora
Aurora Woman's Club Bingo is scheduled for Saturday, November 1st, 7 pm (doors open 6:30) at the Aurora Community Center, Third Street, Aurora. Cards are $7 each or 3 for $20.
• My Hope Musical Program
My Hope will be presented on November 2nd at 7 pm at A.H. Hatsell Auditorium in Bayboro. This program, which is a musical tribute to Billy Graham, is a collaborative effort between Reelsboro, Stonewall, and Asbury Methodist Churches and Amity Christian Church. A special love offering will be taken up in memory of the late Pastor Richard Baldwin and will be contributed to the Pamlico Partnership for Children in his honor. You don't want to miss this powerful and heart-warming production! Mark your calendars today and make plans to attend My Hope.
• Snowden Fundraiser Planned
The Snowden PTO Fundraiser Fall Yard Sale and Vendor Blender is on Saturday, November 8th from 8 am to 1 pm at Snowden Elementary School, Aurora. Indoor yard sale is $10 per space. Contact Christy Weathers for more information at 252-259-1157.
•Tickets on Sale for "Exit the King"
It might seem tough to make a two-hour deathknell entertaining. Is there anything amusing about not wanting to die? Yes! When it comes to the play by Eugene Ionesco, this Old Theater production is darkly laughable.
Performances are Friday & Saturday, November 7-8, 7:30 p.m. Sunday, November 9, 3 p.m. Tickets- $14 and are on sale at Nautical Wheelers and the New Bern Civic Theatre.
• Beerfest at Minnesott 2014
A Celebration of the Season A "Biergarten" at Minnesott? Ohhhh yes! Join Minnesott Golf and Country Club for an outdoor "Bavarian Biergarten" filled with beer, food, music and FUN! Enjoy selections of craft beer paired with authentic German food and the music of the Chuck Eatmon Band, starring vocalist Jill Williamson and Bob Tyson on the Sax. This is the night to celebrate the season! This event will be held on Saturday, November 8, Beer/Food tents open at 5:30, band begins at 6:00 Advance tickets are $25 per person, $30 at the gate and includes tented craft beer, drinks, food and entertainment. For more information and advanced ticket sales, go to minnesottgolf.com or The Live Oak Grill at Minnesott Golf and Country Club. IDs will be checked at the gate.
• Fairfield Harbour Arts & Crafts Bazaar
There will be a Fairfield Harbour Arts & Crafts Bazaar at the Community Center on Saturday, November 15th from 9 am until 2 pm. Please stop by to say hello to your neighbors and friends and get a head start on your Christmas shopping. Harbour artists and crafters will display and sell a wide assortment of handmade gifts for all occasions: jewelry, artwork, homemade soaps and handcreams, handmade accessories, holiday arrangements and decorations, pottery and MUCH more.
Please mark Saturday, 11/15 on your calendar and plan on stopping and taking your time to shop, socialize and sit down and have a bite to eat; the breakfast proceeds go to Hospital Auxiliary and lunch will be donated to a local charity.
• PCHS Class of '64 Reunion
The Pamlico County High School Class of 1964 will hold their 50th Reunion at The Flame Restaurant on November 15 at 6pm. Please respond to Linda L. Caroon at 252-249-1808.
• History Museum Hosts Annual Meeting
Friends of Oriental's History (FOOH) will hold its annual meeting on Sunday, November 16 at 1pm at Oriental's History Museum, 802 Broad St.
• Relay for Life of Pamlico County 2015
Join us as we kickoff the 2015 Relay Season! Anyone interested in joining Relay for Life contact Erin Fox, Relay for Life Specialist at erin.fox@cancer. org or (252) 559-0026.
• PUBLIC SERVICE ANNOUNCEMENT
Narconon would like to remind families that the use of addicting drugs is on the rise, take steps to protect your family from drug use. If you know anyone who is struggling with drug addiction get them the help they need. Call for a free brochure on the signs of addiction for all drugs. Narconon also offers free screenings and referrals. 800-431-1754 or DrugAbuseSolution.com


• ADDICTION COUNSELING
Narconon can help you take steps to overcome addiction in your family. Call today for free screenings or referrals. 800-431-1754
• Pamlico Chorale Kicks Off 26th Season
The Pamlico Chorale will begin rehearsing for its 26th year of singing choral music on Monday, Sept. 8 at 7pm in the Oriental United Methodist Fellowship Hall. Started in the Old Theater in 1989 with 20 people that love singing and growing at one time to 75 members, the Chorale has provided music for the Spirit of Christmas, Spring Concerts, Croaker Festival, Thanksgiving and other special occasions. The only requirement of the group is that you have a little knowledge of music and a love for sharing it with other people. The Pamlico Arts Council has been a supporter of our group for years. We offer graduating seniors scholarships when they sing with us and have awarded ten scholarships so far. We hope to see new faces at our first rehearsal. For more information call 249-2475.
• Zumba Offered in Aurora
Zumba Classes with Bev Horvath are being held Tuesdays and Thursdays at 5:15 and 7:15 pm at the Aurora Community Center, Third Street, Aurora. Cost is $5 per class.
• PCHC Offers Market Spaces
The Pamlico County Heritage Center is offering spaces in its parking lot on Saturdays. The spaces are available to the public for a price of $20. Hours of operation are from 7am through 3pm. Spaces may be utilized for bake sales and yard sales only. No alcoholic beverages or drugs for illegal use are allowed. Contact Pat Prescott at (252) 745- 2239 for more information or to schedule a space.
• Aurora Farmers Market Open
Aurora/Richland Township Farmers Market is open Saturdays, 7:30 am - noon, at fossil festival field on Chapin and Third Streets across from water tower and police station. Come by and enjoy the morning with us. For more information, stop by the Chamber office open Tuesdays from 9 am until 1 pm. Leave a message at the chamber 252-322-4405, e-mail us Aurorachamber@embarqmail.com or call Gail at 252-944-7868.