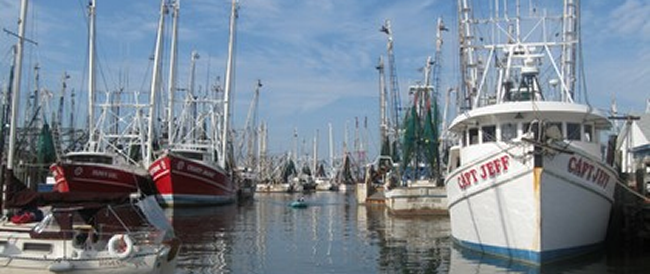 • PARS Meeting
The Pamlico Amateur Radio Society (PARS) meets at Brantley's Village Restaurant at 9am on the last Saturday of every month (except June). We invite all HAMS and anyone interested in amateur radio to attend. Call Bill Olah KR4LO at 252-249-0287 for information. Visit our website: www.N4PRS.org
• It's That Time!
Spirit of Christmas is right around the corner. To volunteer, sign-up or for information, call Marsha Paplham at Marsha's Cottage (249-0334), her cell (675-5142) or The Pamlico News at 249-1555. Also, donations to help fund the event are really appreciated. Contact Jeannine at The Pamlico News.
• OWC Holiday Luncheon Invitation
The Oriental Woman's club announces their December 1, 2015 Holiday Luncheon to benefit the club Scholarship Fund. The club annually grants $3,500 in scholarship awards to Pamlico County High School seniors. The doors will open at 11:30 AM with lunch served at Noon. Tickets ($15) are available at First Citizens Bank and reservation deadline is Wednesday, November 25. The event will be held at the OWC Clubhouse,
1007 Gilgo Road, Oriental and is open to the public. For further information please call Sally Belangia (249-1462) or Carol McAdoo (745-7762). Celebrate the Holiday Season with the Oriental Woman's Club.
• A Musical Treat
The Pamlico Musical Society will host its annual "Listening Session" on Tuesday, 1 Dec, 6:30-7:30 PM at the Oriental Women's Club, 1007 Gilgo Drive. Music from a selection of performers being considered for the 2016-17 season will be presented. Come and let us know your preferences. Free and open to the public.
• Stonewall United Presents Cantata
Stonewall United Methodist Church will be performing their Christmas Cantata, Breath Of Heaven, to be held on Sunday, December 6 at 6pm, with candlelight service and refreshments following. All are welcome.
• Spirit Events Planned
If you are interested in participating in the Spirit of Christmas lighted boat parade on December 11th, contact Joe Valinoti at joesail1@gmail.com. The parade should pass through Oriental Harbor at around 5pm. For anyone interested in the lighted kayak, canoe, paddle board and dinghy (no motors) parade, contact Larry Summers at 252- 675-0467. The group will meet at approximately 4:45pm at the Oriental Wildlife Ramp and depart about 5pm for the Oriental Harbor. The parade on Saturday will start at 1pm. For more information or to sign up, contact the Village Hardware at 249- 0023 or Paul Fairbank at 249-0023.
Ongoing Events
• Heartworks seeks volunteers
HeartWorks is a non-profit organization in Bayboro. The AfterSchool & Summer Programs serve K – 8th grade students and needs volunteers in a variety of capacities. You could tutor a child or help with the arts & crafts club, the music club or teach a child to play chess, to play a sport, or simply read books with the kids. Volunteers are also needed to help with food preparation. Want to start a book drive so every kid has at least 5 books at home? Have another idea? We will be happy to talk about it. Just because you travel a lot, doesn't mean you can't volunteer. HeartWorks can use you when you are available. If you would like to enrich the life of a child, call 252-745-9703 and ask for Katherine Hudson or email volunteer@HeartWorksNC.org
• Chorale Seeks More Voices!
Pamlico Chorale meets in the Oriental U. Methodist Church Fellowship Hall on Monday evenings at 7 p.m. Great fun will be had singing together. New members wanted!
Open Jam Session

At the PCC Johnson Building Mall at 6:00pm on the 3rd and 5th Thursday of each month there is an open jam session. This is an informal gathering for any and everyone who enjoy a pickin' and a playin' and a singin'. For information call Leigh Russell at (252) 249-1851 Ext.3033 or Denise Meyerson at 252-249-1851x3034.
This week at the New Bern Farmers Market features homegrown vegetables in season, local farm raised meats, fresh local seafood & honey, handcrafted woodwork, original art & jewelry. The market is open Tuesdays, 10am - 2pm and Saturdays, 8am - 2pm.
• Brazilian Jiu-jitsu
New Bern Parks and Recreation Department is sponsoring Brazilian Jiu-Jitsu for boys and girls ages eight to thirteen. Brazilian Jiu-jitsu is a martial art that teaches a smaller person "male or female" how to defend themselves against a larger person. It is a combination of judo and Japanese jiu-jitsu. It is popular around the world and soon to be an Olympic sport. This class will be Mondays and Wednesdays from 7:00 p.m. until 8:15 p.m. beginning June 22 at the Stanley White Recreation Center located at 901 Chapman St. The cost is only $20.00 per participant for a four week class session. Registration has begun and participants must bring a copy of a recent physical in order to sign up for the class. For more information contact Gus Hill 639-2908.
• Oriental Farmers Market Open Saturdays
The Oriental Farmers Market on Hodges Street is open every Saturday, 9-12. The market features a wide variety of goodies including farm fresh eggs, home-baked breads, biscotti, cookies, cakes as well as preserves and homemade chocolates. Don't miss the hormone-free, home-raised pork, an assortment of crafts that make great holiday gifts and an ever-changing selection of new items each week.
• New Bern Farmers Market Open
This week at the New Bern Farmers Market features homegrown produce and farm products; handmade arts and crafts and baked goods. The Market is open Tuesdays, 10am - 2pm and Saturdays, 8am - 2pm.
• New Interactive Community Calendar
Sheri Rettew, Executive Director of the Hope Clinic, has created an interactive community calendar for the Chamber of Commerce that is super user friendly! Anyone can log on and post an event to spread the word throughout the county. This free service is open to all community and civic groups, churches, schools, nonprofits, organizations, and businesses in Pamlico County and surrounding communities. Visit www.pamlicochamber.com and click on Community Calendar. Email info@pamlicocommunitycalendar.
com with questions or corrections.
• Narconon New Life Retreat Drug and Alcohol Rehabilitation and Education
Narconon would like to remind families that the use of addicting drugs is on the rise, take steps to protect your family from drug use. If you know anyone who is struggling with drug addiction get them the help they need. Call for a free brochure on the signs of addiction for all drugs. Narconon also offers free screenings and referrals. 800-431-1754 or DrugAbuseSolution.com
• ADDICTION COUNSELING
Narconon can help you take steps to overcome addiction in your family. Call today for free screenings or referrals. 800-431-1754