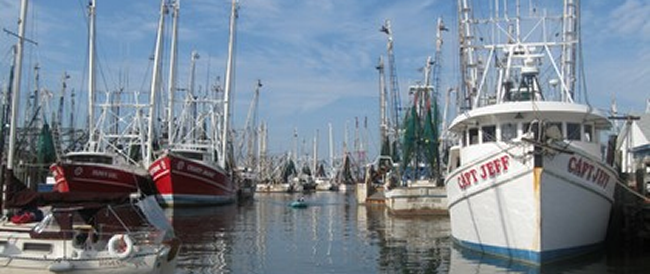 Goose Creek State Park
Because of Mother's Day weekend, there are no scheduled programs, but we invite everyone to come out for a hike or picnic with their mothers. Call 252-923-2191 for more information.
Coastal Women's Shelter Meet & Greet
You are cordially invited to the Costal Women's Shelter Pamlico Meet & Greet. Tuesday May 16 at 5:30 pm at the Delamar Center, 5049 NC Hwy 306 S., in Granstboro. Introducing Ruzalia Davis, CWS Pamlico County Victim Advocate. Join us for Food, Fun, & Community Building. RSVP to cwspamlico@costal-womensshelter.net or by phone to 252-638-4509
Mariner 5k To Benefit Pamlico Christian Academy
Rose and Rose D.D.S., PA presents the Mariner 5K on May 13 to benefit Pamlico ChristianAcademy at 9 a.m. at Arlington Place in Minnesott Beach. There will be a 1/2 mile kids run, post race pool party, lunch and music. Register on line at www.runtheast.com
Helping Hands Boutique Yard Sale
Join us on Saturday May 13 at Helping Hands Boutique, 2721 Hwy 70E at 8am. Lots of clothes, Lots of children's clothes, Lots of Books, house ware, furniture. All proceeds go to Coastal Women's Shelter, which serves Craven, Jones and Pamlico Counties domestic violence victims.
Summer Kickoff Beach Party
The Oriental Dance Club is sponsoring a Summer Kickoff Dance "Beach Party" on June 8th, 7-10 PM. Everyone is welcome to the dance. It will be held at the Oriental Women's Club, 1007 Gilgo Rd., Oriental, NC. Entry fee is $10/person or $30/person membership for four remaining dances. BYOB, Setups, ice, and snacks provided.
Oriental Rotary Dinner Meeting
East Carolina University's head women's basketball coach, Heather Macy, will be a guest speaker at the Oriental Rotary Club's May meeting. The meeting will be held Monday, May 15 at 6 p.m. at Brantley's Village Restaurant. The public is invited and meals will cost $13.
Shoe Drive To Raise Money To Purchase Service Dog
Oriental United Methodist Church is collecting wearable shoes. This is a fundraiser to help Alexis, age 15 who has Type I Diabetes to purchase a Diabetic Alert Serive Dog. Collection box for paired shoes is located at Oriental United Methodist Church. For more infor-mation please contact Joan Lilley at 249-2690.
Mineo Bingo At Minnesott Golf & Country Club
Wednesday, MAY 24th. $10 for a pack of 10 Cards go on Sale at 5:30 pm. A Pork BBQ Dinner is available for $8 at 6 pm and PLAY begins at 6:30 pm. Bingo takes place on the Wednesday of the 3rd week after the last bingo event: May 24th, June 14th, July 5th and so on. Everyone is Welcome! Hope to see You there!
Vegetable Garden Workshop "How To Get Started"
Join Cooperative Extension for a Vegetable Garden Workshop "How To Get Started" Topics include: Selecting and Preparing a Location; Soil Testing and Fertilizer Application; Planting Seeds and Transplants General Care and Pest ControlThe workshop will take place on May 13, 2017 10 a.m. ?12 p.m. at the Operation Veggie Box garden at Oriental United Methodist Church 404 Freemason Street, Oriental. Contact Daniel Simpson at daniel_simpson@ncsu.edu or 252?745?4121
Save The Date For Mad Hatter Beach Ball
Pamlico Partnership for Children will hold The 5th Annual Mad Hatter- "Beach Ball" on July 22 at 6:00 pm at the PCC Delamar Center. They are currently seeking donors and sponsors for the event. Tickets will go on sale in April. Please call 252-745-7850 for more information.
9th Annual Black Velvet Event At The Village Gallery
Join us on Friday, May 12 from 4-7 p.m. at the Village Gallery & Veranda for the 9th Annual Black Velvet Event. Full bar, hors d' oeuvres & silent auction featuring original artwork donated by the gallery's artists and a sealed-bid auction. Call 249-1505.
Alzheimer's Dementia Caregiver Support
Are you, or someone you know, caring for a loved on with Alzheimer's or Dementia? This can be very challenging, and there is support available. You are invited to the Alzheimer's/Dementia Caregiver Support Group Meeting at the Pamlico County Senior Center the first and third Monday of the month at 2 p.m. For more information call Beth Hardison at 745-7196.
Vanceboro Farm Life High School Alumni Banquet
The Vanceboro Farm Life High School Alumni Association will host it's annual banquet, Friday May 12, 2017 at 7 pm, at the Farm Life Elementary cafeteria. A catered meal will be served. The price is $15 per person. Alumni and their guest are encouraged to attend. There will be special recognition for the class of 1967, celebrating their 50th reunion. Contact person, Joyce Woolard, 252-229-6021 or woolardjr@yahoo.com
Oriental Farmers Market
Open every Saturday from 8:30 to 11:30 a.m. Located on Hodges Street in front of Garland Fulchers Seafood. The market features a wide variety of goodies including locally grown produce, farm fresh eggs, home-baked breads, biscotti, cookies, cakes, pies as well as preserves and chocolates.
New Bern Farmers Market
Grow it, Sew it, Make it, Bake it. Saturday, April 13 Happy Mother's Day! Gifts for Mom-fresh cut & growing flowers, vegetables, meats and tasty treats,handmade jewelry and other crafts. The New Bern Farmers Market is now accepting SNAP/EBT. Open Saturdays from 8 a.m. to 2 p.m. and Tuesdays from 10 a.m. to 2 p.m. Located at 421 South Front Street in Downtown New Bern. Vendor space available. Call 252-633-0043.
NAACP Monthly Meeting
The NAACP of Pamlico County will hold its regular monthly meeting on the second Monday of each month at 6 p.m. at the Pamlico County senior Services Center at 800 Main Street in Alliance. All interested persons are invited and welcome to attend.
Toddler Partnership Play Group
The Pamlico Partnership For Children Play Group is held on Wednesday mornings at both 9 a.m. and 10:30 a.m. at the Pamlico Primary School, room 205. Children from birth to age 3 along with their caregiver are invited to participate in a Free weekly play group. Children will meet and play with other children and have fun while learning. Please contact Michelle Shields at 252-745-7850 or michelle@pamlicopartnership.org.