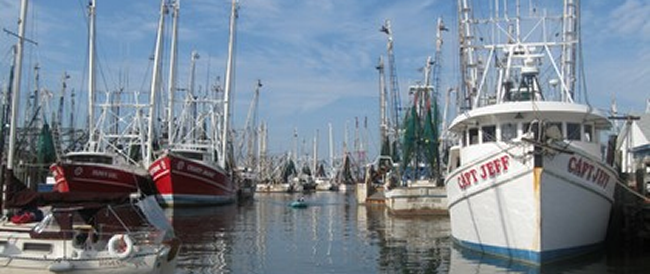 • Croaker Festival Needs Volunteers
"Embrace Your Volunteer Spirit" is the theme for the 2016 Croaker Festival to be held July 1-3. Embrace your spirit and volunteer to join the 2016 Croaker Crew. We are in need of a lot of volunteers so if you can give some time we need your help! Please call Cheryl @ 249-0510 or email cetsail23@aol.com We look forward to having another successful festival in 2016!
• The Adrian Duke Project to Perform at River Dunes
Hailing from Charlottesville, VA, The Adrian Duke Project has been delighting crowds from Atlanta to Baltimore and everywhere in between with a funky mix of Motown and soul, jazz and swing, and good ol' rock-n-roll. Come out for an enjoyable evening of music and fun on Friday, May 20 on the lawn at the River Dunes Grace Harbor Amphitheater, hosted by the Pamlico Musical Society. The gates open at 6 pm; the show starts at 7 pm -- rain or shine. Bring your own lawn chair or blanket and picnic!
Tickets to this concert are $20 and are available at Nautical Wheelers and River Dunes, Oriental; Bayboro Pharmacy, Bayboro; Mitchell's Hardware, New Bern; or online at www.pamlicomusic.org For more information, call 252-617-2125.
Pamlico Musical Society is a non-profit organization bringing quality musical entertainment, enrichment, and education to Pamlico County, and we welcome your support! To learn more about the benefits of joining us, including advance ticket sales and artists' receptions, call 252-617-2125, or visit www.pamlicomusic.org.
• PCC to Host Annual Golf Tourney
The PCC Foundation is hosting the 16th Annual Pepsi Cup Golf Tournament on Saturday, May 21st at the Minnesott Golf & Country Club. $70 per player includes breakfast, lunch, golf & cart, mulligan & tee – 8:30 registration, 9:30 shotgun start. Sponsorship opportunities are still available. Call Brandi McCullough 252-249-1851, ext. 3010 for more details.
• Traditional Music Jam coming to Bath with the Spring Tar Landing Jam on May 21
The Beaufort County Traditional Music Association and Tar Landing Co, LLC are pleased to announce the 2016 Spring Tar Landing Jam line up. Rob Cuthrell's barn in Bath is the place to be on Saturday, May 21. There will be plenty of good music, food, and good family fun. The Zinc Kings are the headlining band performing at 7:30 PM. They are a popular string band from the Greensboro area playing blues, mill tunes, pickin' and fiddlin' tunes, and Old Time music. www.zinckings.com The Tar Landing Jam also features a community jam at 3:00. Traditional music fans and musicians are invited to come enjoy and participate in this jam. Lightnin' Wells, a well-known guitar master, performs traditional blues and folk songs at 5:30. The Flatland Zingers are playing at 6:30 with their hand clapping sing- alongs and good time fun.
Admission is by donation, and the Tar Landing Jam benefits the BCTMA Educational Fund. Beef sandwiches, all the fixings, and soft drinks are available at this family friendly annual event. The Jam will be held indoors rain or shine. Seating is provided. Directions: Travel 264 East of Washington for 13 miles. Turn right on Creek Road at Hunters Bridge, then left on Tar Landing Drive, Bath. The barn is at 304 Tar Landing Drive.
The Tar Landing Jam is co-sponsored by Tar Landing Company, LLC, and the Beaufort County Traditional Music Association. BCTMA is a non-profit grassroots organization formed in 2008 to promote the performance and enjoyment of traditional music in Eastern North Carolina. They are dedicated to the nurturing and sharing of their love of live traditional music. For more information, please visit the web site: www.bctma.org
• Pamlico County Historical Association Meeting Monday, May 23
The Pamlico County Historical Association will hold its regularly scheduled meeting on Monday, May 23 at 7p.m. at the museum in Grantsboro. The speaker will be Stan Allen of New Bern, a local historian, who will speak on the History of Architecture in Pamlico County. Mr. Alan spoke to the membership several years ago and was well received. His presentation will include some Native American information, artifacts, and photographs of historic homes in the county, some of which are no longer standing covering a span up to 1850. He has also been collecting local home designs since 1957 and will share that research as well. Refreshments will be served. For more information, call the association office at 745-2239.
• Fossils Found Near Minnesott Beach
On Tuesday, May 24 from 3:30 to 5pm, Minnesott Golf and Country Club invites the community to see the fossils found near Minnesott Beach at the Minnesott Golf and Country Club Clubhouse, Country Club Drive, Minnesott Beach. Shark teeth and shell fossils from the Miocene era, see other awesome fossils found from the Badlands to the east coast. Find your own treasure. The presenter will be Ms. Judy Stiles, local fossil enthusiast (retiring from Aurora Fossil Museum). $1 Hotdogs and snacks will be available at this NO CHARGE event. Remember, the Aurora Fossil Festival takes place May 27-29.
• Aging Well Expo May 25
Pamlico County Senior Services is sponsoring its 2016 Aging Well Expo. The month of May is Older Americans' Month, and we are using the Older Americans' Month theme, "Blaze A Trail". "The theme focuses on how older adults are taking charge of their health, getting engaged in their communities, and making a positive impact in the lives of others." We are placing the greatest emphasis on health during Older Americans' month. We plan to provide information to older adults about the variety of ways they can stay healthy. While Pamlico County Senior Services provides services, support and resources to older adults year- round, the Aging Well Expo will be an opportunity for us to provide specialized information and services around the important topic of staying healthy. This information will help older adults take control of their health and live longer, healthier lives. The Aging Well Expo is being held at Pamlico Community College, NC on Wednesday, May 25, 2016, from 10 am to 1 pm. This letter is an invitation to be a participant at the Expo. It is our goal to let the community know what resources are available for older adults in Pamlico County.
• Memorial Day Service in Bayboro
The Pamlico County Veterans Council and the Pamlico County Honor Guard are pleased to announce the Memorial Day Service will be held on May 30 at 10am in front of the Court House in Bayboro. The guest speaker will be North Carolina State Senator Norman Sanderson. The public is invited and all veterans are urged to attend.
• Flag Day Celebration Planned
Elks Lodge #764 will host its annual Flag Day celebration June 11, 11am at the Gazebo at Union Point Park in New Bern. The 2nd Marine Division Band from Camp Lejeune will provide the musical accompaniment. Seating is limited - all who attend are encouraged to bring their own chairs. For further information, contact John Serumgard, event chair at (252)-633-2119.
• Mad Hatter's Ball Tickets Available
Pamlico Partnership for Children will hold its 4th Annual Mad Hatter's Ball with this year's theme of The Roaring 20s on June 18 at Pamlico Community College's Delamar Center. Tickets are on sale now at a discounted rate through March 31st for $50 per person or table of 8 for $360 then on April 1st the price goes up to $60 per person or table of 8 for $440. The evening includes dinner by Outback Steak House, music and dancing, a silent and live auction and lots of fun. Tickets are available at the Pamlico Partnership office located at 702-A Main Street Bayboro or e-mail michelle@pamlicopartnership.org.
Ongoing Events
• New Exhibit at Oriental History Museum
The Oriental History Museum has opened its newest exhibit on "Navigation Before GPS." How did sailors and boater find their way without current electronics. The exhibit illustrates traditional navigation techniques and the tools used "back in the day." Exhibit runs through May. Admission is always free. Museum hours are: Fri. 11-3, Sat. 1-4, Sun. 1-4. Contact: HYPERLINK "mailto:museum@dockline.net" museum@dockline.net.
• Pamlico Survivors of Suicide Group at StillWaters
The Pamlico Survivors of Suicide Group (SOS) StillWaters, 205 Main Street, Bayboro on Thursday May 12, 2016 at 7:00PM. SOS is a support group for people who have experienced the loss of a loved one to suicide. The group will meet on the second Thursday of each month. There is no charge for this free support group. For questions please contact Branson Dunn at (304)-839-4131 or pageese@yahoo.com or Katherine Hudson at 252-745-4510.
• PARS Meeting
The Pamlico Amateur Radio Society (PARS) meets at Brantley's Village Restaurant at 9am on the last Saturday of every month (except June). We invite all HAMS and anyone interested in amateur radio to attend. Call Bill Olah KR4LO at 252-249-0287 for information. Visit our website: www.N4PRS.org
• Heartworks seeks volunteers
HeartWorks is a non-profit organization in Bayboro. The AfterSchool & Summer Programs serve K – 8th grade students and needs volunteers in a variety of capacities. You could tutor a child or help with the arts & crafts club, the music club or teach a child to play chess, to play a sport, or simply read books with the kids. Volunteers are also needed to help with food preparation. Want to start a book drive so every kid has at least 5 books at home? Have another idea? We will be happy to talk about it. Just because you travel a lot, doesn't mean you can't volunteer. HeartWorks can use you when you are available. If you would like to enrich the life of a child, call 252-745-9703 and ask for Katherine Hudson or email volunteer@HeartWorksNC.org
• Chorale Seeks More Voices!
Pamlico Chorale meets in the Oriental U. Methodist Church Fellowship Hall on Monday evenings at 7 p.m. Great fun will be had singing together. New members wanted!
Open Jam Session
At the PCC Johnson Building Mall at 6:00pm on the 3rd and 5th Thursday of each month there is an open jam session. This is an informal gathering for any and everyone who enjoy a pickin' and a playin' and a singin'. For information call Leigh Russell at (252) 249-1851 Ext.3033 or Denise Meyerson at 252-249-1851x3034.
• Brazilian Jiu-jitsu
New Bern Parks and Recreation Department is sponsoring Brazilian Jiu-Jitsu for boys and girls ages eight to thirteen. Brazilian Jiu-jitsu is a martial art that teaches a smaller person "male or female" how to defend themselves against a larger person. It is a combination of judo and Japanese jiu-jitsu. It is popular around the world and soon to be an Olympic sport. This class will be Mondays and Wednesdays from 7:00 p.m. until 8:15 p.m. beginning June 22 at the Stanley White Recreation Center located at 901 Chapman St. The cost is only $20.00 per participant for a four week class session. Registration has begun and participants must bring a copy of a recent physical in order to sign up for the class. For more information contact Gus Hill 639-2908.
• Oriental Farmers Market Open Saturdays
The Oriental Farmers Market on Hodges Street is open every Saturday, 9-12. The market features a wide variety of goodies including farm fresh eggs, home-baked breads, biscotti, cookies, cakes as well as preserves and homemade chocolates. Don't miss the hormone-free, home-raised pork, an assortment of crafts that make great holiday gifts and an ever-changing selection of new items each week.
• New Bern Farmer's Market Open Saturday
The New Bern Farmers Market will offer Local Fresh Winter & Hot House Vegetables, Farmraised Meats, Dairy, Wine, Cheese, Sausage, Sauces, Canned & Baked Goodies, Handcrafted one-of-a-kind Treasures, Homegrown and Handmade by Your Neighbors on Saturday, 8am - 2pm. Tuesday market closed til April. Now accepting SNAP/EBT.
• New Interactive Community Calendar
Sheri Rettew, Executive Director of the Hope Clinic, has created an interactive community calendar for the Chamber of Commerce that is super user friendly! Anyone can log on and post an event to spread the word throughout the county. This free service is open to all community and civic groups, churches, schools, nonprofits, organizations, and businesses in Pamlico County and surrounding communities. Visit www.pamlicochamber.com and click on Community Calendar. Email info@pamlicocommunitycalendar.
com with questions or corrections.
• Narconon New Life Retreat Drug and Alcohol Rehabilitation and Education
Narconon would like to remind families that the use of addicting drugs is on the rise, take steps to protect your family from drug use. If you know anyone who is struggling with drug addiction get them the help they need. Call for a free brochure on the signs of addiction for all drugs. Narconon also offers free screenings and referrals. 800-431-1754 or DrugAbuseSolution.com
• ADDICTION COUNSELING
Narconon can help you take steps to overcome addiction in your family. Call today for free screenings or referrals. 800-431-1754