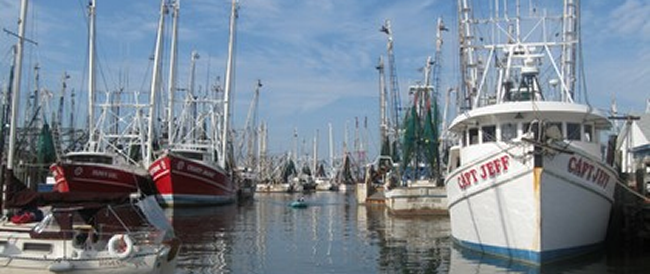 Youth Drug Prevention Summit Planned for August 1 Postponed
Due to circumstances beyond the control of Coastal Coalition for Substance Abuse Prevention (CCSAP), the youth leadership summit scheduled for Saturday August 1, 2015 will be postponed to a later date.
Fall Athletics Student, Parent Meeting July 30
A meeting for all Pamlico County School students planning on playing fall sports and their parents will be held on July 30th at 6 p.m. in the Pamlico County High School Auditorium. All students who wish to participate in any fall sport and their parents are encouraged to attend. Students and parents will receive important information regarding Pamlico's fall athletic programs and the paper work that needs to be completed in
order for students to be eligible to participate in any fall sports. For more information contact Earl Sadler, Athletic Director, Pamlico County Schools at 252.745.3151 or email him at earlsadler@pamlicoschools.org
Church of Christ to Host Anniversary August 2
St. Mark Church of Christ Disciples of Christ in New Bern will celebrate their Pre-Pastor Anniversary on Sunday, August 2 at 3pm. Come out and enjoy Bishop Dr. Rayford Ellison and The New Direction Community Church. For more information call Evangelist Virginia Murray at (252) 635-5184.
"How to Start a Business" Workshop August 5
Dream of being your own boss? If so, the Small Business & Technology Development Center (SBTDC) at ECU offers a free monthly workshop that's just for you! The "How to Start a Business" workshop teaches participants the basic business ownership steps. Our counselors discuss ways to research your business market, how to write a business plan, and the steps to seeking initial funding. Registration is free and so is this workshop! If interested, plan on attending this free event on Wednesday, August 5 from 3:00 – 5pm at ECU's Willis Building (300 E. 1st St.) in Uptown Greenville. You may register by sending an e-mail to ecu@sbtdc.org or by calling 252-737-1385.
Back to School Drive and Community Day August 8
Pamlico County Relief Team with Communities and Schools of Pamlico County will host its 6th Annual Back to School Drive & Community Day on August 8th at 3pm. The event will be held at Bayboro Fire Department (behind First Citizens Bank). Parents are encouraged to register their children by emailing us at pcreliefteam@gmail.com. School Supply donations are requested from community supporters. To become a volunteer, contact us at pcreliefteam@gmail.com.
NAACP of Pamlico County Meeting August 8
The NAACP of Pamlico County will hold its annual meeting, election of officers, and training at 9:00 a.m. on August 8 at the Green Hill Missionary Baptist Church at 314 Water Street in Bayboro. All interested persons are invited and welcome to attend.
59th Lupton Family Reunion
The 59th Lupton Family Reunion take place on Saturday, August 8, at the Goose Creek Island Community Center, 51 Hobucken Schoolhouse Road starting at noon with lunch following soon after. Bring your favorite covered dishes and soda or tea. Paper products and ice will be provided. Donations will be accepted to help cover the rent, paper products, postage and ice. Please bring anything you would like to share with everyone. But most of all come prepared to have a good time of fellowship. For more information, call Karen Lupton Ireland at 252-745-4175.
Free Food & Fun! Books, Games & Lunch! Through August 13
The Aurora Community Center and the USDA Summer Food Service Program will be serving free lunch sponsored by Care-O-World Enrichment Center. The program will run until August 13, Monday through Thursday from 11am to 1pm. Lunch will be served at noon. Birth to 18 years of age is free of charge, over 18 - $5 per lunch.
Community of Excellence Back to School Conference August 15
Community of Excellence will be sponsoring a Back to School Youth Conference for 5th-12th Grade Students accompanied by a Parent/Guardian on Saturday, August 15 from 7am to 3pm at Craven Community College. Registration Starts at 7am in the Student Center. Classes will consist of a Boys & Girls Conference, Self-Esteem, Bullying, Drugs and Credibility. Thomasine Hassell (Grover C. Fields Principal) and Pastor Albert B. Almore (Latitude Church) will be our speakers. For more information please call 252-634-2087 or email Kenia Godette at coeyouthadvisor@hotmail.com.
Oriental Woman's Club Charity Golf Tournament August 29
Celebrate Labor Day at the 4th Annual Charity Golf Tournament sponsored by the Oriental Woman's Club. The event will be held Saturday, August 29 at Minnesott Golf & Country Club. Registration and Hole Sponsor forms are available at First Citizens Bank, Minnesott Golf & Country Club, at www.orientalwomansclub.org or by contacting Sally Belangia at 671-9288. Proceeds will benefit the Charitable Works of the Oriental Woman's Club, a 501(c)(3).
Ongoing Events
Vickie Lewis Jones and BeGlobal invite the community to visit the Aurora Community Garden on Wednesday Nights, 6:30pm. Come walk the garden paths, learn about healthy living and see what we're doing. On Saturday mornings, the community gardeners are selling vegetables grown in the gardens. This week they'll be in Edward in front of the VeryKwik. Next weekend they'll return to the Dollar General Aurora.
This week at the New Bern Farmers Market features homegrown vegetables in season, local farm raised meats, fresh local seafood & honey, handcrafted woodwork, original art & jewelry. The market is open Tuesdays, 10am - 2pm and Saturdays, 8am - 2pm.
• Brazilian Jiu-jitsu
New Bern Parks and Recreation Department is sponsoring Brazilian Jiu-Jitsu for boys and girls ages eight to thirteen. Brazilian Jiu-jitsu is a martial art that teaches a smaller person "male or female" how to defend themselves against a larger person. It is a combination of judo and Japanese jiu-jitsu. It is popular around the world and soon to be an Olympic sport. This class will be Mondays and Wednesdays from 7:00 p.m. until 8:15 p.m. beginning June 22 at the Stanley White Recreation Center located at 901 Chapman St. The cost is only $20.00 per participant for a four week class session. Registration has begun and participants must bring a copy of a recent physical in order to sign up for the class. For more information contact Gus Hill 639-2908.
Open Jam Session

At the PCC Johnson Building Mall at 6:00pm on the 3rd and 5th Thursday of each month there is an open jam session. This is an informal gathering for any and everyone who enjoy a pickin' and a playin' and a singin'. For information call Leigh Russell at (252) 249-1851 Ext.3033 or Denise Meyerson at 252-249-1851x3034.
• Oriental Farmers Market Open Saturdays
The Oriental Farmers Market on Hodges Street is open every Saturday, 8-11 (beginning Nov. 29 - hours change to 9-noon). The market features a wide variety of goodies including farm fresh eggs, home-baked breads, biscotti, cookies, cakes as well as preserves and homemade chocolates. Don't miss the hormone-free, home-raised pork, an assortment of crafts that make great holiday gifts and an ever-changing selection of new items each week.
• Dragon Boat Practice Begins
Spring has arrived and it's time to get out on the water and have some awesome fun paddling on "Minerva," the Oriental Dragon Boat Club's dragon boat. Practice begins on Sunday mornings and Thursday evenings beginning on Sunday, April the 19th at 9am. Thursday practices will begin at 5:30pm. Meet at Clancy's Marina (located on Midyette Street just past Hodges St.) to gather and move the boat to the Wild Life Ramp. All that you need to do is dress in comfortable clothes, bring water and we'll provide the life jackets (or bring your own) and paddles. For questions, contact Linda Parker at 249-0888. Paddles up!
• New Interactive Community Calendar
Sheri Rettew, Executive Director of the Hope Clinic, has created an interactive community calendar for the Chamber of Commerce that is super user friendly! Anyone can log on and post an event to spread the word throughout the county. This free service is open to all community and civic groups, churches, schools, nonprofits, organizations, and businesses in Pamlico County and surrounding communities. Visit www.pamlicochamber.com and click on Community Calendar. Email info@pamlicocommunitycalendar.
com with questions or corrections.
• Blacksmiths Offer Workshop
A free workshop ispresented by the Blacksmiths of Pamlico County at the Heritage Center in Grantsboro from
11am to 2pm the last Saturday of every month. The blacksmiths will show you how to make simple things such as hooks so you can take something home.
• Narconon New Life Retreat Drug and Alcohol Rehabilitation and Education
Narconon would like to remind families that the use of addicting drugs is on the rise, take steps to protect your family from drug use. If you know anyone who is struggling with drug addiction get them the help they need. Call for a free brochure on the signs of addiction for all drugs. Narconon also offers free screenings and referrals. 800-431-1754 or DrugAbuseSolution.com
• ADDICTION COUNSELING
Narconon can help you take steps to overcome addiction in your family. Call today for free screenings or referrals. 800-431-1754