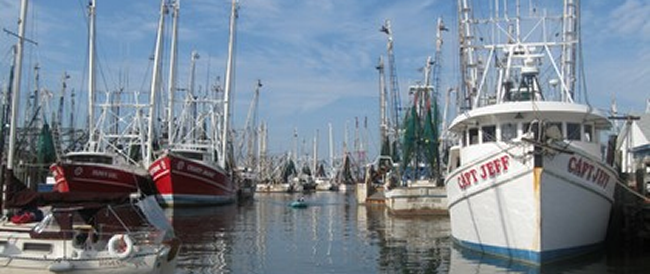 • Oriental Farmers Market Open Saturdays
The Oriental Farmers Market on Hodges Street is open every Saturday, 8-11 (beginning Nov. 29 - hours change to 9-noon). The market features a wide variety of goodies including farm fresh eggs, home-baked breads, biscotti, cookies, cakes as well as preserves and homemade chocolates. Don't miss the hormone-free, home-raised pork, an assortment of crafts that make great holiday gifts and an ever-changing selection of new items each week.
• Help Bring Food to HeartWorks
HeartWorks After-School Program in Bayboro currently needs volunteers to help pick up local food donations in Grantsboro one day a week on a consistent but flexible basis. The criteria for this volunteer position are:
• Flexible morning/midday Wednesday schedule
• Reliable transportation
• Good customer service skill
• A passion for hunger relief and helping others.
To volunteer or for more information call Katherine at 252-745-9703, or email volunteer@heartworksnc.org or apply on-line at http://heartworksnc.org/
• PAWS Hosts Yard Sale
The Pamlico Animal Welfare Society (PAWS) is having a Yard Sale on Saturday, Feb. 28 from 9am to 2pm at the Oriental Women's Club on Gilgo Road. Get your spring cleaning done early and donate items in good condition, large or small. Items may be dropped off Thursday, Feb. 26 from 11am-2:30pm or Friday, Feb. 27 from 10am-3pm. Please price your items to sell before donating. Can you volunteer to help for even a short while? Come Saturday to shop and help a great cause! Questions? Call Christine at 249-3513.
• United Way of Coastal Carolina Book Drive
United Way of Coastal Carolina is working with our partners, volunteers, and board members to challenge the citizens of Pamlico County to celebrate Dr. Seuss' birthday on Monday, March 2, 2015. How and why are we celebrating Dr. Seuss' birthday? It's simple, Read Across America Day takes place annually on his birthday and we want to challenge everyone to donate books during the month of February to ensure all children in our service area have a book of their own! Extension Agent Sarah Delap of Pamlico 4-H would like to challenge the citizens of Pamlico County to donate a book during the month of February. Sarah stated, "It takes an entire community to make a difference, and we need you." Books can be dropped off at the Pamlico County Extension Service office; 13724 NC Hwy. 55, Alliance, NC. We encourage those donating books to send photos of you doing so to the UWCC at: facebook at Facebook.com/unitedwaycoastalcarolina or Twitter at @ unitedwaycc601 or by emailing tate@unitedwaycoastalcarolinanc.org. The United Way of Coastal Carolina had its beginnings in the Coastal Carolina area in 1957. What started as just a fundraising organization many years ago, has developed into an organization focused on measurable, long-lasting results focused on the community's most compelling needs. Education, Income and Health are the three major areas of focus. Currently there are nineteen funded programs serving individuals in Carteret, Craven, Jones and Pamlico Counties. Funds are raised locally to fund local programs. For more information visit www.unitedwaycoastalnc.org.
• Chowder Cook Off Call for Chefs!
The Oriental Woman's Club is looking for this years' collection of superior chefs for the 8th annual Chowder Cook-off. The cook-off is scheduled for Saturday, March 14 at the Oriental Marina courtyard. Come and join us for the unofficial kickoff of our summer tourist season. The cook-off was the idea of Tom McIllhenny as an outgrowth of activities for the Tourist Board. The cook-off encourages local businesses and the community to work together on fund raising for local charities. If you are interested in participating as one of this years' chefs, please contact Kaitlin Sobrack at 249-1462 by March 1st. Mark your calendar for some fun and great food!
• Coastal Conference Set for April 14
Registration is now open for North Carolina's Coastal Conference on April 14 in Raleigh. Sponsored by the University of North Carolina System and hosted by North Carolina Sea Grant, the day will begin with panels and discussions at NC State University's McKimmon Center, and will conclude with an evening reception at the N.C. Museum of Natural Sciences. Contact Katie Mosher, 919-515-9069, kmosher@ncsu.edu for more information.
• Narconon New Life Retreat Drug and Alcohol Rehabilitation and Education
Narconon would like to remind families that the use of addicting drugs is on the rise, take steps to protect your family from drug use. If you know anyone who is struggling with drug addiction get them the help they need. Call for a free brochure on the signs of addiction for all drugs. Narconon also offers free screenings and referrals. 800-431-1754 or DrugAbuseSolution.com
• ADDICTION COUNSELING
Narconon can help you take steps to overcome addiction in your family. Call today for free screenings or referrals. 800-431-1754