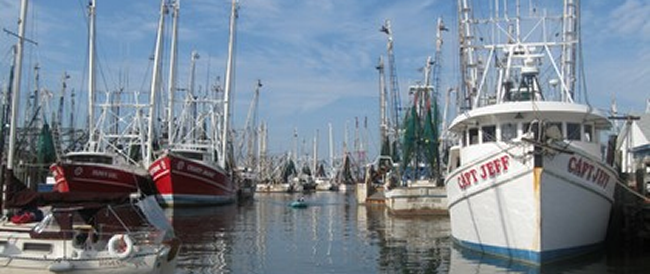 See our new "Socially Civic" page on 9A to find out about volunteer opportunities and events in your community.
---
Unity Day Mt Zion MB Church Arapahoe
Saturday, May 19 at 10 am and Sunday, May 20, at 11am. Saturday Guest: Pastor Scott Fitzgerald and Bayboro Baptist along with Pastor Tyrone Fleshman and Historic Mt Shiloh James City. Contact: Pastor Jerlvine Collins, 252-249-0000
PC Democratic Party Monthly Meetings
Between now and the November elections, Pamlico County Democratic Party will hold monthly meetings on the first Tuesday of each month. There will be a social at 5:30 and the meetings will begin at 6:00. The location will vary and be available on our website at www.PamlicoDemocrats.com. An agenda for the meeting will be sent by email prior to the meeting. You may sign up for email updates at www.PamlicoDemocrats.com.
Croaker Festival
Back by popular demand, mark your calendars for Wednesday, May 23, 2018 when the 2nd Marine Aircraft Wing Band from Cherry Point will make an encore performance in Lou Mac Park at 6:00 pm. Bring your own chairs. To help "feed the band" for this event donations can be made to Croakerfestival, Inc. and mailed to PO Box 1067, Oriental, N.C. 28571.
SKYWARN Class "Be Prepared For The 2018 Hurricane Season"
Saturday, May 26th at 10:30 am until noon at Brantley's Village Restaurant in Oriental. Sponsored By The Pamlico Amateur Radio Society and Presentd by the National Weather Service. This class is open to the general public, sailors and anyone interested in learning more about our weather. To register go to: https://goo.gl/forms/jcymBcvlapPXjdeT2
Oriental Farmers Market
Open every Saturday from 8:30 to 11:30 a.m. Located on Hodges Street in front of Garland Fulchers Seafood. The market features a wide variety of goodies including locally grown produce, farm fresh eggs, home-baked breads, biscotti, cookies, cakes, pies as well as preserves and chocolates.