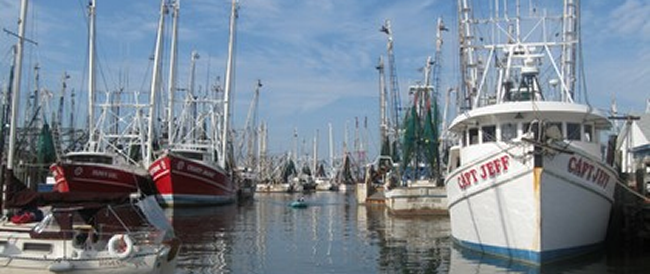 CHECK BACK OFTEN FOR STORIES THAT COME OUT AFTER WE GO TO PRESS
AFTER DEADLINE FOR 5/9/2018
Trump warns Iran against resuming nuclear program
WASHINGTON (AP) — President Donald Trump warned Iran on Wednesday against resuming its nuclear weapons program, a day after announcing that he was withdrawing the U.S. from the landmark Iran nuclear deal.
"I would advise Iran not to start their nuclear program," Trump told reporters at the start of a Cabinet meeting when asked about the potential consequences. "I would advise them very strongly. If they do there will be very severe consequence."
The comments came a day after Trump announced he was withdrawing the U.S. from the accord with Iran, abruptly restoring harsh sanctions in the most consequential foreign policy action of his presidency. He declared he was making the world safer, but he also deepened his isolation on the world stage and revived doubts about American credibility with a rationale that contradicted the analyses of U.S. and foreign intelligence sources.
The 2015 agreement, which was negotiated by the Obama administration and included Germany, France and Britain, had lifted most U.S. and international economic sanctions against Iran. In exchange, Iran agreed to restrictions on its nuclear program, making it impossible to produce a bomb and establishing rigorous inspections.
---
Iran's top leader, lawmakers lash out at US on nuclear deal
TEHRAN, Iran (AP) — Iran's supreme leader chastised President Donald Trump on Wednesday over his decision to pull America out of the 2015 nuclear deal, while lawmakers lit a paper U.S. flag on fire inside parliament, shouting, "Death to America!"
The government backlash reflected broad public anger in Iran over Trump's decision, which threatens to destroy the landmark agreement. While Iranian officials, including the parliament speaker, say they hope Europe will work with them to preserve the deal, many are pessimistic. In comments before school teachers, Supreme Leader Ayatollah Ali Khamenei told Trump: "You cannot do a damn thing!" The exhortation from Khamenei, who has final say on all state matters, follows a pattern of Iranian leaders declaring their nation's ability to resist foreign pressure or interference.
Khamenei described Trump's speech Tuesday announcing his decision as having "over 10 lies," without elaborating on them. He also said Trump's remarks threatened both Iran's people and its theocratic government. "The body of this man, Trump, will turn to ashes and become the food of the worms and ants, while the Islamic Republic continues to stand," Khamenei said.
---
Detainees freed in North Korea, returning to US with Pompeo
WASHINGTON (AP) — Three Americans detained in North Korea for more than a year are on their way back to the U.S. with Secretary of State Mike Pompeo, President Donald Trump announced Wednesday in the latest sign of improving relations between the two longtime adversary nations.
Trump said on Twitter that Pompeo was returning with "the 3 wonderful gentlemen that everyone is looking so forward to meeting." The president, who had been hinting about an imminent release, said he would greet them at Joint Base Andrews outside Washington at 2 a.m. Thursday. "I appreciate Kim Jong Un doing this and allowing them to go," Trump said Wednesday before a meeting of his Cabinet.
The release of the detainees came as Pompeo visited North Korea on Wednesday to finalize plans for a historic summit between Trump and Kim, the North's leader. Trump told reporters that the summit would not take place at the inter-Korean demilitarized zone, and that the venue would be announced within the next three days. Singapore has emerged as the most likely place for the meeting late this month or in early June, officials have indicated. North Korea had accused Kim Dong Chul, Kim Hak Song and Tony Kim, all Korean-Americans, of anti-state activities but their arrests were widely seen as politically motivated and had compounded the dire state of relations over the isolated nation's nuclear weapons.
---
Murder charges filed in 2015 biker shooting in Texas
FORT WORTH, Texas (AP) — Three bikers were indicted on murder charges Wednesday stemming from a 2015 shooting involving police outside a restaurant in Waco, Texas, including a prominent member of the Bandidos motorcycle club.
The indictment marks the first murder charges in the case and comes just eight days before the statute of limitations runs out. More than 20 other bikers were re-indicted on new charges ranging from rioting to tampering with evidence. Police arrested nearly 200 bikers following the shooting at a Twin Peaks restaurant that left nine people dead and 20 injured. Investigators say the incident was sparked by rivalries between the Bandidos and Cossacks motorcycle clubs. Waco police officers monitoring the gathering also fired on the bikers.
Jeff Battey is among the three Bandidos members charged with murder. His attorney didn't immediately return a message from The Associated Press.
---
CIA nominee say torture doesn't work, 'moral compass' strong
WASHINGTON (AP) — President Donald Trump's nominee to be CIA director said Wednesday that she does not believe torture works and she would not carry out any presidential order she thought was immoral. Facing tough questioning by members of the Senate Intelligence Committee, Gina Haspel said her "moral compass is strong." "I would not allow CIA to undertake activity that I thought was immoral, even if it was technically legal," said Haspel, a 33-year veteran of the agency. "I would absolutely not permit it."
She was responding to a question about what she would do if she received a directive from Trump that she found to be morally objectionable. Trump has said he supports subjecting terror suspects to harsh interrogation tactics like waterboarding, which simulates drowning, and a "hell of a lot worse." Haspel said Wednesday she doesn't believe Trump would ask her to resume waterboarding and that CIA must undertake activities consistent with American values. Haspel, 61, faces what will likely be a close confirmation vote in the full Senate, in part because she was chief of base of a covert detention site in Thailand where terror suspects were waterboarded.
---
NBC says no culture of harassment in its news division
NEW YORK (AP) — NBC's internal investigation following Matt Lauer's firing says it doesn't believe there is a culture of sexual harassment at the news division and that current news executives weren't aware of Lauer's behavior until the complaint that doomed him. Investigators also said more needs to be done to ensure that the more than 2,000 employees at NBC News can talk about bad behavior without fearing retaliation, leading NBC News Chairman Andy Lack to establish a way this can be done outside the company.
But NBC was criticized for not allowing outsiders to look at its practices. While making the report public is a positive step, NBC needed an independent third party to look at its practices to make the findings credible, said the organization Press Forward, made up of women who worked in the news industry who experienced sexual misconduct. "No one is going to be fully candid when speaking to management for fear of losing their jobs," said Eleanor McManus, a co-founder of Press Forward. "News organizations, journalists and media all hold corporations, governments and individuals to higher standards in similar instances, so it's concerning that NBC would not choose to follow those same standards itself."
---
Volcanic gases prompt evacuation of stragglers in Hawaii
PAHOA, Hawaii (AP) — Police went door-to-door in Hawaii to roust residents near two new volcanic vents emitting dangerous gases in areas where lava has poured into streets and backyards for the past week. Authorities had ordered nearly 2,000 residents to leave the two communities in the mostly rural district of Puna on Hawaii's Big Island last Thursday. But some ignored the order and stayed to watch over their property.
But on Tuesday, the emergence of the two new vents prompted Hawaii County to issue a cellphone alert ordering stragglers in the Lanipuna Gardens neighborhood to get out immediately. Police followed up with personal visits. Officers found a number of people still at their residences but there were no sign of holdouts later, said Talmadge Magno, the administrator for Hawaii County Civil Defense.
Edwin Montoya, 76, had planned to stay to care for animals and keep looters away from his family's property in the nearby Leilani Estates. But he was forced to evacuate after the new fissures emerged, including one just a mile (1.6 kilometers) away. "I'm in my truck right now on my way up the road," he said. "The police came down here and made me." Both communities are in a forested, remote part of the Big Island on the eastern flank of Kilauea volcano, which has been erupting continuously since 1983.