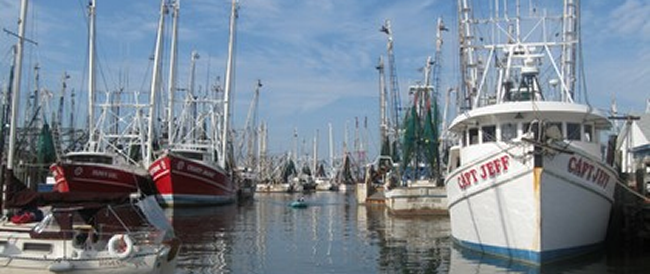 Check back often for stories after this week's edition is on press
Worst treatment ever, Trump grumbles; Dems demand deep probe
WASHINGTON (AP) - Surrounded by multiplying questions, President Donald Trump complained Wednesday that "no politician in history" has been treated worse. Democrats demanded an independent commission to dig into his firing of FBI Director James Comey, but Republican House Speaker Paul Ryan cautioned against "rushing to judgment." Ryan said Congress needs to get the facts, but "it is obvious there are some people out there who want to harm the president." Elijah Cummings, top Democrat on a key House oversight panel, countered that Ryan and the Republicans had shown "zero, zero, zero appetite for any investigation of President Trump." The White House has denied reports that Trump pressed Comey to drop an investigation into Trump's first national security adviser, Michael Flynn.
---
US: Immigrant arrests soar under Trump, fewer deported
SANTA ANA, Calif. (AP) - Arrests of immigrants suspected to be in the U.S. illegally soared in the early months of the Trump administration, in part because of a surge in the detention of immigrants who have no criminal convictions, officials announced Wednesday. The number of those arrested by agents rose nearly 40 percent between Jan. 22 and April 29 compared to a similar period last year, according to figures made public by U.S. Immigration and Customs Enforcement. Overall, 41,300 were arrested for deportation. Nearly 11,000 had no criminal convictions - more than double the number of immigrants without criminal convictions arrested during the period last year.
---
Around round of premium hikes brewing: blame Trump or Obama?
WASHINGTON (AP) - Another year of big premium increases and dwindling choice is looking like a distinct possibility for many consumers who buy their own health insurance - but why, and who's to blame? President Donald Trump has seized on early market rumbles as validation of his claim that "Obamacare" is a disaster, collapsing of its own weight. Democrats, meanwhile, accuse Trump of "sabotage" on a program he's dissed and wants to dismantle. It's more complicated, say some independent experts. Trump inherited some problems and risks making things worse. Many insurers in the subsidized markets created by the Affordable Care Act are still struggling to overcome financial losses.
---
Newly freed Chelsea Manning: 'I'm figuring things out'
KANSAS CITY, Mo. (AP) - Pvt. Chelsea Manning, the Army soldier who was sentenced to 35 years in a military prison for giving classified materials to WikiLeaks, said Wednesday that she's excited about what lies ahead, just hours after she walked free after serving seven years behind bars. "I'm figuring things out right now - which is exciting, awkward, fun, and all new for me," 29-year-old Manning said in an emailed statement hours after being released from a lockup at Kansas' Fort Leavenworth. Manning later took to social networking, posting photos of her lunch - "So, (I'm) already enjoying my first hot, greasy pizza," she declared of the slice of pepperoni - and her feet in tennis shoes, captioning that her "First steps of freedom!!" Manning's immediate plans, including living arrangements, remained unclear.
---
US extends Iran nuke sanctions relief, adds other sanctions
WASHINGTON (AP) - The Trump administration said Wednesday it will continue granting nuclear sanctions relief to Iran, keeping the Obama-era nuclear deal intact for now. But the U.S. also announced new unrelated sanctions in a bid to show it wasn't letting Tehran off the hook. Under the 2015 deal, sanctions punishing Iran for its nuclear program were waived in exchange for Iran's commitment to roll back the program. But continuing the sanctions relief requires the renewal of a six-month waiver. The most recent waiver, issued by former Secretary of State John Kerry in December, was set to expire this week.
---
Go west, young pine: US forests shifting with climate change
WASHINGTON (AP) - A warmer, wetter climate is helping push dozens of Eastern U.S. trees to the north and, surprisingly, west, a new study finds. The eastern white pine is going west, more than 80 miles (130 kilometers) since the early 1980s. The eastern cottonwood has been heading 77 miles north (124 kilometers), according to the research based on about three decades of forest data. The northward shift to get to cooler weather was expected, but lead author Songlin Fei of Purdue University and several outside experts were surprised by the move to the west, which was larger and in a majority of the species.
---
MS-13 gang targeted in pre-dawn sweep across Los Angeles
LOS ANGELES (AP) - Hundreds of federal and local law enforcement fanned out across Los Angeles in pre-dawn sweeps, serving arrest and search warrants as part of a three-year investigation into the ultra-violent street gang MS-13. Federal prosecutors unsealed a sweeping indictment Wednesday morning charging dozens of members and leaders of the brutal street gang with a variety of crimes, including murder. Acting U.S. Attorney Sandra Brown said the 127-page anti-racketeering indictment targets 44 members and associates of the gang, including the one-time leader of a Los Angeles faction of MS-13. Three people accused of murder could face the death penalty, she said.
---
AP Exclusive: The final days of the Ringling Bros. circus
PROVIDENCE, R.I. (AP) - An elephant stretches its trunk through a window to soothe a sick child. A woman gives birth and three months later is back performing on the high wire. A handler of big cats weeps as the beasts lope out of the ring for the last time. These stories could come only from circus performers, and in particular one famous circus, the one immortalized as "The Greatest Show on Earth": the Ringling Bros. and Barnum & Bailey Circus, which is hanging its hat for the last time this weekend. While the show goes on in other circuses around the world, Ringling is special.
---
Bee industry buzzing: Stolen hives recovered in California
FRESNO, Calif. (AP) - The bee industry is buzzing over the arrest of a man accused of stealing thousands of hives worth nearly $1 million from California's almond orchards in one of the biggest such thefts on record. The case has thrown a spotlight on a business many city slickers probably never knew existed: Beekeepers in the U.S. move their colonies around the country by truck and rent them out to farmers to pollinate their flowering crops. In California, which relies on bees brought in from such places as Missouri, Montana and North Dakota to produce more almonds than any other place in the world, hives began to vanish overnight across several counties three years ago.
---
Gisele Bundchen: Tom Brady had a concussion last year
BOSTON (AP) - Tom Brady played through a concussion last year on his way to a fifth Super Bowl title, according to his wife, supermodel Gisele Bundchen. The injury, which was not reported by the team, left her worried about how long he should continue to play football. Asked if she wanted the New England Patriots quarterback to retire, Bundchen expressed concern "as a wife" in an interview on "CBS This Morning" that aired Wednesday. "He had a concussion last year. He has concussions pretty much every ..." she said, before cutting herself off. "I mean, we don't talk about it.