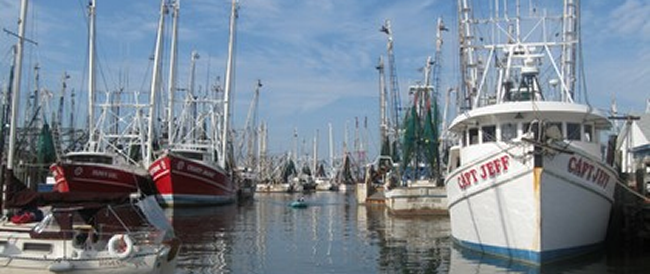 CHECK BACK OFTEN FOR STORIES THAT COME OUT AFTER WE GO TO PRESS
AFTER DEADLINE FOR 3/21/2018
Austin bombing suspect blows himself up as SWAT moves in
ROUND ROCK, Texas (AP) - The suspect in the deadly bombings that terrorized Austin blew himself up early Wednesday as authorities closed in on him, bringing a grisly end to a three-week manhunt. But police warned that more bombs could be out there. The young man behind the attacks was identified as Mark Anthony Conditt, an unemployed 23-year-old who bought bomb-making materials at Home Depot. His motive remained a mystery, along with whether he acted alone in the five bombings in the Texas capital and suburban San Antonio that killed two people and wounded four others. Police zeroed in on Conditt using store surveillance video, cellphone signals and witness accounts of a strange-looking customer making purchases while wearing a disguise that included a blonde wig and gloves.
Tempest over Trump-Putin call turns into uproar over leaks
WASHINGTON (AP) - The tempest over President Donald Trump's congratulatory phone call to Vladimir Putin quickly grew on Wednesday into an uproar over White House leaks, sparking an internal investigation and speculation over who might be the next person Trump forces out of the West Wing. The White House, which has suffered frequent leaks - at times of notable severity - said in a statement it would be a "fireable offense and likely illegal" to leak Trump's briefing papers to the press, after word emerged that the president had been warned in briefing materials not to congratulate the Russian president on his re-election.
Senators press Trump officials on safeguarding 2018 ballots
WASHINGTON (AP) - With the 2018 elections already underway, senators chided the current and former secretaries of Homeland Security on Wednesday for not more strongly warning the American public about past Russian intrusions in state election systems and for a lack of urgency to protect balloting this year. Kirstjen Nielsen, President Donald Trump's secretary of Homeland Security, testified alongside Jeh Johnson, secretary under former President Barack Obama, as the Senate intelligence committee launched an effort to protect the country's election security after Russian agents targeted election systems in 21 states ahead of the 2016 general election. There's no evidence that any hack in the November 2016 election affected election results, but the attempts rattled state election officials and prompted the federal government and states to examine the way votes are counted.
Mor'easter? Northeast hit with its fourth storm in 3 weeks
NEW YORK (AP) - Spring kicked off with a wallop of wintry weather along the East Coast as the fourth nor'easter in three weeks rolled in with the potential for a foot or more of snow Wednesday. The first full day of the season included scenes of snow falling on blooming daffodils in suburban Philadelphia, New Yorkers twisting to fix blown-out umbrellas, tractor-trailers stuck on snowy highways and kids making their first snowman of spring. "I want warm! I'm done with the cold," said Yana Damoiseau, a pedestrian in New York City. Airlines canceled thousands of flights, and school districts throughout the Northeast called off classes ahead of the storm, which was expected to intensify in the afternoon and make its way into New England, with heavy, wet snow likely to knock out power across a wide area.
Teen Palestinian protester gets 8 months in prison
OFER MILITARY PRISON, West Bank (AP) - Palestinian teenage protest icon Ahed Tamimi on Wednesday was sentenced to eight months in prison for slapping and kicking a pair of Israeli soldiers outside her West Bank home, capping a case that sparked uproar in Israel, turned the 17-year-old girl into a Palestinian hero and attracted international attention. Tamimi's Israeli lawyer, Gaby Lasky, said Tamimi agreed to the sentence as part of a plea deal with prosecutors that allowed her to avoid more serious charges that could have imprisoned her for years. Under the deal, she is due to be released in the summer.
Facebook crisis-management lesson: What not to do
NEW YORK (AP) - The crisis-management playbook is pretty simple: Get ahead of the story, update authorities and the public regularly, assume responsibility and take decisive action. Crisis-management experts say Facebook is 0-for-4. Facebook's two top executives, CEO Mark Zuckerberg and chief operating officer Sheryl Sandberg, have gone radio silent since news broke on Sunday that political consulting firm Cambridge Analytica may have used data improperly obtained from roughly 50 million Facebook users to try to sway elections, including the 2016 White House race. Meanwhile, Facebook users have been leaving the social network or mulling the possibility , and Facebook's stock is down 9 percent since Friday.
Final spending bill leaves out 'dreamers,' major wall money
WASHINGTON (AP) - Negotiators on a $1.3 trillion government spending bill dropped protections for so-called Dreamer immigrants and gave President Donald Trump only a partial victory on funding for his U.S.-Mexico border wall as talks entered the final stage on Wednesday. A meeting of top congressional leaders produced tentative accords on two tax provisions and a decision to strengthen the criminal background check system for gun purchases. House Speaker Paul Ryan, R-Wis., said an official agreement on the sweeping measure would likely come "very soon." GOP aides said that Trump would win $1.6 billion for a border wall and physical barriers along the border, which would construct older wall designs and repair existing segments.
Boko Haram returns Nigeria girls, warns not to put in school
DAPCHI, Nigeria (AP) - Boko Haram Islamic extremists brought back nearly all of the 110 girls they had kidnapped from a boarding school last month, dropping them off in the middle of the night Wednesday with a warning: "Don't ever put your daughters in school again." Several of the girls interviewed by The Associated Press said they had been traveling for days before the convoy of vehicles arrived in the center of the town of Dapchi around 2 a.m. Residents who had fled upon hearing that Boko Haram was headed their way watched from hiding as dozens of girls descended from the vehicles apparently unharmed.
Cynthia Nixon's political debut puts gay rights in spotlight
ALBANY, N.Y. (AP) - In her first appearance as a New York gubernatorial candidate, "Sex and the City" star Cynthia Nixon hammered her Democratic opponent Gov. Andrew Cuomo on the crumbling subway, the "cesspool" of corruption in state government and inequality across the state. But she couldn't escape what she didn't mention in her speech, her sexual orientation. Nixon, who if she wins would become the state's first openly gay governor, was asked by reporters about a comment made by former New York City Council Speaker Christine Quinn, a gay Cuomo supporter who called Nixon an "unqualified lesbian." "My being a lesbian or her being a lesbian I think has nothing to do with why we're running for office," Nixon told the scrum on her way out of an appearance this week in Brooklyn.
Aide: Peru's president resigns ahead of impeachment vote
LIMA, Peru (AP) - Embattled President Pedro Pablo Kuczynski has offered his resignation to Peru's congress ahead of a scheduled vote on whether to impeach the former Wall Street investor on corruption charges, according to a presidential aide. Kuczynski will announce his decision in a televised address to the nation in the next hour, according to the aide who spoke on condition of anonymity because he was not authorized to divulge the president's remarks. If congress accepts the resignation, power would transfer to Vice President Martin Vizcarra, who is serving as Peru's ambassador to Canada. Pressure has been building on Kuczynski to resign after the shock revelation Tuesday of secretly-shot videos in which several of the president's allies were caught allegedly trying to buy the support of a lawmaker to block the conservative leader's impeachment.