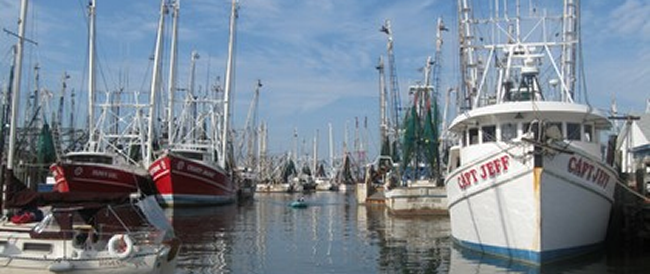 Check back often for stories after this week's edition is on press
House steers toward climactic vote on GOP health care bill
By ALAN FRAM and RICARDO ALONSO-ZALDIVAR
Associated Press
WASHINGTON (AP) -- Republicans muscled their capstone health care overhaul past an initial barrier and toward a climactic roll call Friday, plunging ahead despite uncertainty over whether they had the votes to prevail in what loomed as a monumental gamble for President Donald Trump and his GOP allies in Congress.
With Trump budget chief Mick Mulvaney and other White House officials heading toward the Capitol to lobby wavering lawmakers, Friday's showdown was occurring after the president warned that he was through negotiating with holdouts. In a message delivered to rank-and-file Republicans at the Capitol late Thursday, top Trump aides said if the measure failed he would move on to the rest of his agenda.
"We'll see what happens," Trump said at the White House Friday when asked his course should the measure fail.
In a morning tweet, Trump targeted the House Freedom Caucus, whose hard-right members have been the core of opposition to the GOP legislation and have come under intense pressure from the White House and party leaders to fall into line. The bill would replace major parts of President Barack Obama's health care law and would block federal payments for a year to Planned Parenthood.
"The irony is that the Freedom Caucus, which is very pro-life and against Planned Parenthood, allows P.P. to continue if they stop this plan!" Trump wrote.
In the day's first meaningful roll call, the House used a near party-line 230-194 vote to insert changes into the measure that leaders hoped would win over unhappy Republicans. These included improving Medicaid benefits for some older and disabled people and abolishing coverage requirements that Obama's 2010 law imposes on insurers.
The GOP bill would eliminate the Obama statute's unpopular fines on those who do not obtain coverage and the often generous subsidies for those who purchase insurance.
Instead, consumers would face a 30 percent premium penalty if they let coverage lapse. Republican tax credits would be based on age, not income. The bill would also end Obama's Medicaid expansion and trim future federal financing for the federal-state program and let states impose work requirements on some of its 70 million beneficiaries.
GOP aides were privately saying conservative opposition was softening, yet another moderate announced he would oppose the legislation. Rep. Rodney Frelinghuysen, of New Jersey, chairman of the House Appropriations Committee, said the bill "would place significant new costs and barriers to care on my constituents."
Friday's votes stood as the biggest vote to date for Trump and for House Speaker Paul Ryan, R-Wis., both aware that conservatives comprising the heart of their party's constituency were demanding no less than an all-out assault on Obama's law.
For Trump, victory would clear an initial but crucial hurdle toward achieving the GOP's lodestar quest to repeal "Obamacare," the former president's 2010 health care overhaul. Defeat could weaken Trump's political potency by adding a legislative failure to a resume already saddled with inquiries into his campaign's Russia connections and his unfounded wiretapping allegations against Obama.
In an embarrassing setback Thursday, leaders abruptly postponed the vote because a rebellion by conservatives and moderates would have doomed the measure. They'd hoped for a roll call Thursday, which marked the seventh anniversary of Obama's enactment of his landmark health care statute that Republicans have vowed ever since to annul.
The leaders seem to be calculating that at crunch time enough dissidents will decide against sabotaging the bill, Trump's young presidency and the House GOP leadership's ability to set the agenda, with a single, crushing defeat.
Even if they prevail, Republicans face an uphill climb in the Senate, where conservatives and moderates are also threatening to sink it the legislation.
In a bid to coax support from conservatives, House leaders proposed a fresh amendment - to be voted on Friday - repealing Obama's requirement that insurers cover 10 specified services like maternity and mental health care. Conservatives have demanded the removal of those and other conditions the law imposes on insurers, arguing they drive premiums skyward.
Many moderates are opposed because they say the GOP bill would leave many voters uninsured. Medical associations, consumer groups and hospitals are opposed or voicing misgivings, and some Republican governors say the bill cuts Medicaid too deeply and would leave many low-income people uncovered.
Republicans can lose only 22 votes in the face of united Democratic opposition. A tally by The Associated Press found at least 32 "no" votes, but the figure was subject to fluctuation amid frantic GOP lobbying.
Rep. Mark Meadows, R-N.C., head of the House Freedom Caucus, said he remained a "no" but didn't answer when asked whether the group still had enough votes to kill the legislation. He'd long said caucus opposition alone would defeat it without changes.
Other foes said they'd not flipped. These included moderate Reps. Charlie Dent of Pennsylvania, Dan Donovan of New York and Leonard Lance of New Jersey, plus conservative Walter Jones of North Carolina.
The nonpartisan Congressional Budget Office said changes Republican leaders had proposed before Thursday to win votes had cut the legislation's deficit reduction by more than half, to $150 billion over the next decade. But it would still result in 24 million more uninsured people in a decade.
Obama's law increased coverage through subsidized private insurance for people who don't have access to workplace plans, and a state option to expand Medicaid for low-income residents. More than 20 million people have gained coverage since the law was passed in 2010.
---
Associated Press writers Matt Daly, Kevin Freking, Mary Clare Jalonick, Richard Lardner, Stephen Ohlemacher, Vivian Salama, Ken Thomas and Erica Werner contributed to this report.
© 2017 The Associated Press. All rights reserved. This material may not be published, broadcast, rewritten or redistributed. Learn more about our Privacy Policy and Terms of Use.
---
UK police arrest 10 in London attack probe, search 21 sites
By DANICA KIRKA and JILL LAWLESS
Associated Press
LONDON (AP) -- British police are combing through "massive amounts of computer data," have searched more than 20 sites and have contacted thousands of witnesses in a vast operation to trace how a British man became radicalized and launched a deadly attack on Parliament, a senior official said Friday.
In a briefing outside Scotland Yard, London's top counterterror officer, Mark Rowley, said more "significant" arrests had been made, bringing to 10 the number of people in custody over Wednesday's attack, which killed four people and the assailant.
Police said the attacker, Khalid Masood, was born Adrian Russell Ajao in southern England in 1964. He was also known as Adrian Elms and "may also be known by a number of other names," police said.
The latest arrests were a man and a woman detained early Friday in Manchester, northwest England. Police believe Masood acted alone but Rowley said police were trying to determine whether others "encouraged, supported or directed him."
The Islamic State group has claimed responsibility for the attack on Westminster Bridge and at Parliament.
Detectives have searched 21 properties in London, Brighton, Wales, Manchester and the central English city of Birmingham in one of Britain's biggest counterterrorism operations in years. Wednesday's attack was the deadliest in Britain since suicide bombers killed 52 commuters on London's transit system in July 2005.
"We've seized 2,700 items from these searches, including massive amounts of computer data for us to work through," Rowley said, adding that contact had been made with 3,500 witnesses.
"We've received hundreds of uploads of video images to our online platform. Given this attack was in the heart of the capital we also, of course, are dealing with statements from a wide range of nationalities."
Masood drove his car into crowds on Westminster Bridge before fatally stabbing a police officer on Parliament grounds. He was shot dead by police.
An American man from Utah, a British retiree and British female school administrator were killed on the bridge, and police officer Keith Palmer was stabbed to death at Parliament, police said.
The latest victim, a man who died in a hospital Thursday, was identified as 75-year-old Leslie Rhodes from south London.
More than 50 people of a dozen nationalities were wounded in the attack, 31 of whom required hospital treatment.
"Those affected include a real cross-section of ages from at least 12 nationalities," Rowley said. "It's a poignant reminder, I think, that the impact of this attack on the capital will reach around the world. "
Rowley said two police officers targeted in the attack have significant injuries. Two other people also remain in critical condition, one with life-threatening injuries.
The 52-year-old attacker was born in southeastern England and had most recently been living in Birmingham, where several properties have been searched by police. Police say Masood has had a string of convictions between 1983 and 2003 for offenses including assault and possession of an offensive weapon.
Prime Minister Theresa May said Thursday that Masood was "investigated in relation to concerns about violent extremism" some years ago. But she called him "a peripheral figure."
The manager of a hotel in the beachside city of Brighton in southern England, where Masood stayed the night before the attack, said he seemed unusually outgoing and mentioned details about his family, including having a sick father.
"He was normal, in fact friendly, because we spent possibly five or 10 minutes talking to him about his background," Sabeur Toumi told Sky News.
Police raided the room at the Preston Park Hotel in Brighton after the attack, searching for clues.
Londoners continued to lay flowers and sign condolence books for the victims on Friday, as Jewish, Christian and Muslim leaders gathered in solidarity outside Westminster Abbey.
Chief Rabbi Ephraim Mirvis said terrorists "seek to divide us. Londoners are showing right now that we will always stand up with strength to confront terror and we will never be cowed by it."
Further details about the rampage continued to emerge.
A former British army officer told the BBC that rescuers held the hand of Constable Keith Palmer and talked to him as they tried in vain to save his life after he was stabbed.
Mike Crofts, a former army captain who served in Afghanistan, said he was in the courtyard outside the Houses of Parliament, then rushed toward the scene and began performing first aid. Ultimately, 20 to 30 people were working to save the officer's life.
"Unfortunately, despite our best efforts, we were unable to save him," Crofts said. "Palmer at the time was surrounded by a whole host of colleagues who really loved him. We held his hand through the experience."
Some security experts, meanwhile, criticized police procedures after newly published video showed confusion and delays as the prime minister was being rushed out of Parliament after the attack. Ken Wharfe, a former bodyguard to the late Princess Diana, said the video reveals that May was not properly protected for about 10 seconds.
Rowley, Scotland Yard's counter-terrorism chief, said changes to Parliamentary security may be needed.
"My team will work with Parliamentary authorities to assess whether a different tone or a different balance is necessary," he said.
Retired London bus driver Charlie Irvine, laying flowers outside police headquarters, said people should focus less on the killer and more on the victims and those who came to their aid.
"I disagree with the coverage of the guy who caused this," Irvine said. "I don't think he should get the publicity. He doesn't deserve the publicity."
---
Gregory Katz in London contributed.
© 2017 The Associated Press. All rights reserved. This material may not be published, broadcast, rewritten or redistributed. Learn more about our Privacy Policy and Terms of Use.
---
Disney CEO: 'Last Jedi' not changed due to Fisher's death
SANTA MONICA, Calif. (AP) -- Disney CEO Bob Iger says the upcoming "Star Wars" sequel has not been changed due to the death of Carrie Fisher.
Fisher completed filming her role as Princess Leia in "The Last Jedi" before her death following a heart attack in December.
Iger said in an interview at a University of Southern California tech conference Thursday that Fisher "appears throughout" the film and her performance "remains as it was."
Iger says Disney is discussing "what could be another decade and a half of Star Wars stories."
Iger's remark came on the same day Disney ended speculation that he would retire this year by extending his contract one year to 2019. He says he and Disney's board thought they needed more time to work on a succession plan.
© 2017 The Associated Press. All rights reserved. This material may not be published, broadcast, rewritten or redistributed. Learn more about our Privacy Policy and Terms of Use.